Lawmakers debate legalization of recreational marijuana in Massachusetts
Capelli D'Angelo
March 9, 2016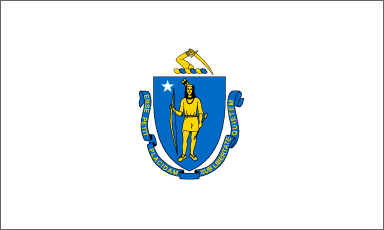 Supporters of a measure that would allow recreational use of marijuana presented the pros of legalizing the drug to Legislature's Judiciary Committee Monday. According to the Daily Hampshire Gazette, the meeting was held at the Massachusetts Statehouse to give people who strongly oppose or support the legislation a chance to speak up.
If passed, adults 21 and older will be allowed to possess up to an ounce of marijuana in public, and up to 10 ounces in the privacy of their homes. However, no public consumption will be legal. Dispensaries who choose to sell bud recreationally will be heavily taxed with both a sales tax of 6.25 percent and a state excise tax of 3.75 percent.
Activists have already collected enough signatures on a legalization petition that the measure will appear on the November ballot if it does not gain enough support from lawmakers.
Will Luzier, a member of the Campaign to Regulate Marijuana Like Alcohol, spoke at the meeting claiming that current marijuana policy is not stopping people from indulging in the drug.
"It only ensures that marijuana is unregulated, untested, untaxed and sold by gangs and criminals," Luzier said. "It is time to regulate marijuana and stop punishing adults for consuming a substance that is less dangerous than alcohol."
Citizens of Massachusetts have already passed two laws regarding marijuana: one to legalize medical marijuana and the other to decriminalize the drug. Although the committee has received strong support from the community, there is a powerful team of legislators who are fighting the measure.
Democratic Boston Mayor Marty Walsh, Republican Gov. Charlie Baker and Democratic Attorney General Maura Healey proposed a list of cons that would come with legal recreational marijuana. They argue that big-time supporters are businesses and investors who hope to profit from legalization, and that the edible form of cannabis, such as brownies or candies, pose a threat to children.
A group of Massachusetts senators visited Colorado in January to analyze the state's marijuana industry. Tuesday, this committee will explain their findings to kick off a second debate on the matter. To learn more about this issue, read the full article. 
Collegian Green Report Blogger Capelli D'Angelo can be reached online at blogs@collegian.com.