Tobias Trade: Evaluating the impact of the trade sending Magic forward Tobias Harris to Detroit for Ersan Ilyasova and Brandon Jennings.
In the most significant trade so far this regular season, the Orlando Magic cut ties with Tobias Harris in a trade that landed them shooting big man Ersan Ilyasova and point guard Brandon Jennings. Harris is a very interesting player, and has the skill set to do well in both big and small lineups. Perhaps the most important part of this trade was giving the Pistons more depth at the wing position.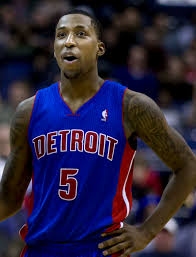 As of now, Detroit is rolling out a much improved Marcus Morris and rookie Stanley Johnson as their small forward. Although this seems like a pretty solid rotation, Morris has also been playing minutes at the power forward spot, and so hasn't spent a whole lot of time on the bench. Additionally, rookies usually don't make too much of an impact, especially when they're selected outside of the top-five picks. With Harris, the Pistons' wing situation will definitely improve.
The amount of talent and shooting Detroit now has on the wing is really intriguing. Kentavious Caldwell-Pope and Marcus Morris can make threes pretty consistently, and Tobias Harris has improved his shot. With a lineup of Reggie Jackson, KCP, Tobias Harris, Marcus Morris and Andre Drummond, the deadly Jackson-Drummond pick-and-roll surround by that much shooting will be even harder to stop. Also, Harris' ability to create his own shot will definitely come in handy for the Pistons.
For the Magic side of it, this sort of sheds some light on what they're trying to accomplish with their roster. In my opinion, they seem to be sort of rebuilding without rebuilding. What I mean by this is they're not completely gutting their roster to nothing (cough, cough, Philadelphia), but they obviously aren't in "win now" mode. It's a nice balance, but it's difficult to contend using this strategy. Just ask the Nuggets.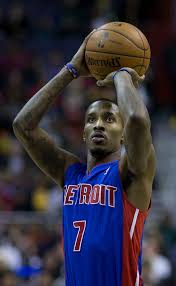 With Brandon Jennings, the Magic are improving their backcourt, and they needed to. If Shabazz Napier is your backup point guard, you're doing something wrong. Sorry, LeBron. But what this says even more is the confidence the Magic have in Aaron Gordon, as he is now their best option at power forward, because the other player they got in this trade, Ersan Ilyasova, is kind of garb. I mean, the dude is supposed to be a stretch four, yet he has shot over 40 percent from three just twice in his career. He is currently shooting 36 percent this season, and has averaged 11 points for three consecutive seasons.
This dude is not a game changer. He looks like a European James Franco.
I guess the reason the Magic did this was to instill faith in Aaron Gordon while providing young Elfrid Payton some veteran guidance. Either way, I definitely think the Pistons won this trade, and it's not particularly close. Even though I somehow failed to mention Tobias Harris a single time in my post on Orlando earlier this week, the dude can ball.
I think this trade moved Detroit into position to maybe win a playoff series by getting to the five seed. I think this trade also helped the Magic prepare for the future, and solidified their bench with the backcourt of Brandon Jennings and Victor Oladipo — that's actually a pretty impressive backcourt bench. But, for this to work out for the Pistons, ex-CU Buff Spencer Dinwiddie will have to show something as backup point guard. But, knowing the quality of CU, that probably won't happen. Until next time.
Collegian NBA Blogger John Scriffiny can be reached online at blogs@collegian.com or on Twitter @JScriff.