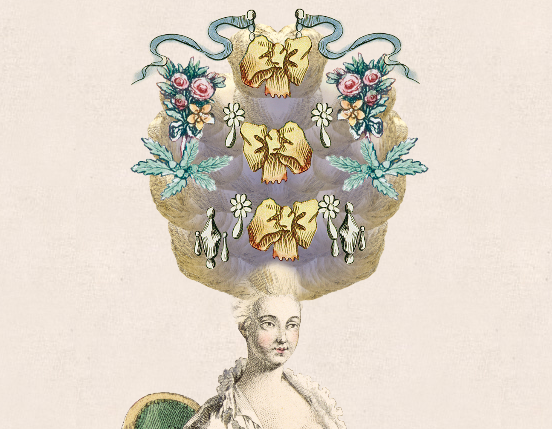 Nothing says art like hair, apparently. It's all the rage in the news today.
"The people at the Victoria and Albert Museum in London really want you to procrastinate — in the name of 18th-century fashion.
Their new design-a-wig game lets you create ridiculous Marie Antoinette-esque sky-high hairstyles, complete with powder, gems and other absurd ornaments that are just begging to make a modern-day comeback.
The game is as easy as it is addicting: first, you create any ridiculous wig style you want by "combing" (scrolling) the hair in any direction. Then, you can throw on whichever decorations your heart desires."