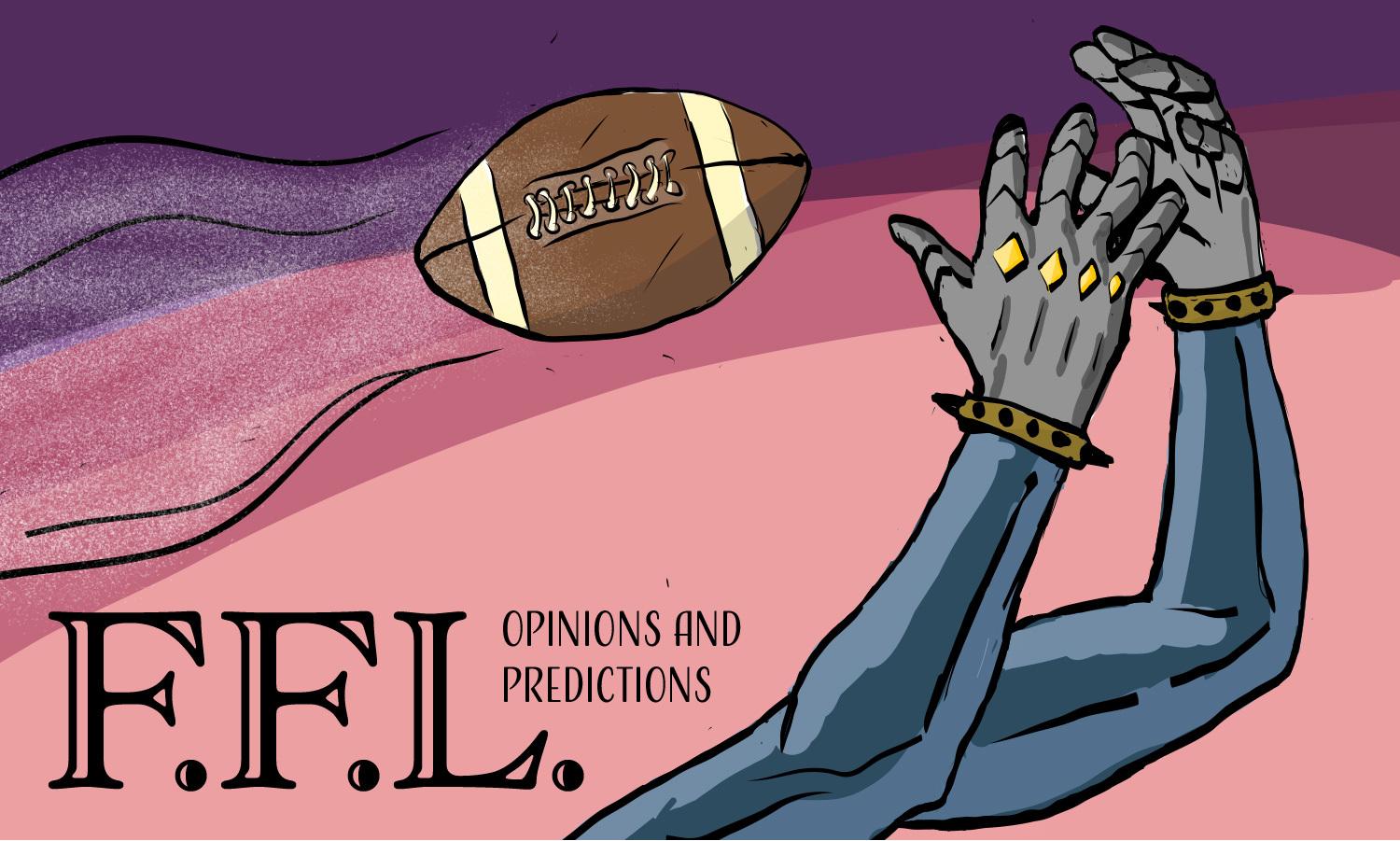 I can't believe it is already week seven of the NFL season. I swear time flies during football season; it seems like yesterday the Dallas Cowboys were taking on the Tampa Bay Buccaneers in the season opener. In fantasy football, this is the time when the bye weeks really start to pile up, making the waiver wire more important than ever.
My No. 1 pickup is Washington Football Team tight end Ricky Seals-Jones. The former college receiver has taken a way bigger role ever since Logan Thomas hit injured reserve. In his first two weeks as a TE1, he had nine catches with 99 yards and a touchdown. His targets have improved drastically as well, as he has had 15 in the last two games.
In week five against the New Orleans Saints, he had 9.1 fantasy points, and last week against a weak Kansas City Chiefs secondary, he had 15.8. For week seven, Seals-Jones does have a tough matchup against the Green Bay Packers at Lambeau Field. While the Packers allow a decent amount of fantasy points for tight ends, I still believe Seals-Jones is a viable streaming option as he runs a lot of routes on dropbacks and gets more than enough targets as a tight end.
If you have Justin Herbert, Dak Prescott, Josh Allen or Kirk Cousins as your starting fantasy quarterback, you'll need to find someone else to start this week with them all sitting out with byes. If you don't have a plan B on your bench, don't worry. There are plenty of options on the waiver wire to help your team in week seven. My favorite option is Miami Dolphins signal caller Tua Tagovailoa.
Lamar Jackson is also having the best passing season of his career so far, which gives (Rashod) Bateman even more value."
I was surprised with Tagovailoa's 329-yard and two-touchdown performance against the Jacksonville Jaguars last Sunday in London. This was his first game back since his rib injury in week two, and he looked to be 100% healthy. DeVante Parker, Will Fuller and Preston Williams were also ruled out for Sunday's game, which made his performance even more impressive. Tagovailoa put up 21.36 fantasy points against the Jags, and I expect him to do the same against a weak Atlanta Falcons secondary in week seven. 
Tagovailoa also has some value in his legs as he had 22 rushing yards on three rushes. I don't think he is a long-term answer, but I think he is a good replacement for weeks seven and nine as the Dolphins take on the Houston Texans in two weeks with the Buffalo Bills sandwiched between. He is only rostered in 27% of leagues, so he should be fairly easy to pick up on waivers.
My last pickup is more of a "keep him on your bench and see what he can do" type of player. I'm talking about Baltimore Ravens rookie wide receiver Rashod Bateman. The first-round pick from the University of Minnesota made his first NFL career start last Sunday against the Los Angeles Chargers. Bateman has been fighting a soft tissue injury since early August but is finally healthy and ready to take the league by storm. 
In his first game as a pro, he caught four passes on six targets for 29 yards. Those aren't huge fantasy stats, but it is good to note he tied tight end Mark Andrews for the most targets on the team. Lamar Jackson is also having the best passing season of his career so far, which gives Bateman even more value. All of Bateman's catches went for first downs, which is only going to build trust between him and his MVP quarterback. 
Marquise Brown and Andrews are the clear top targets, but Bateman being so involved in his first game makes me think he is going to have some fantasy value in the coming weeks. He is already rostered in 20.9% of leagues after his first start, so I wouldn't wait to pick him up, as that number is only going to go up. 
Weeks seven to 12 are when the most bye weeks happen, and if you want to make a playoff push, you have to be smart with your waiver claims and bench. Tagovailoa and Seals-Jones are temporary solutions, but Bateman can be that X-factor that helps your team in the long run. I'll be back next week for three more players to help you in week eight.
​​Brendon Fairbairn can be reached at sports@collegian.com or on Twitter @Fairbairn_7.