A look into the upcoming men's golf 2021-22 season
Paislee Fernau
August 26, 2021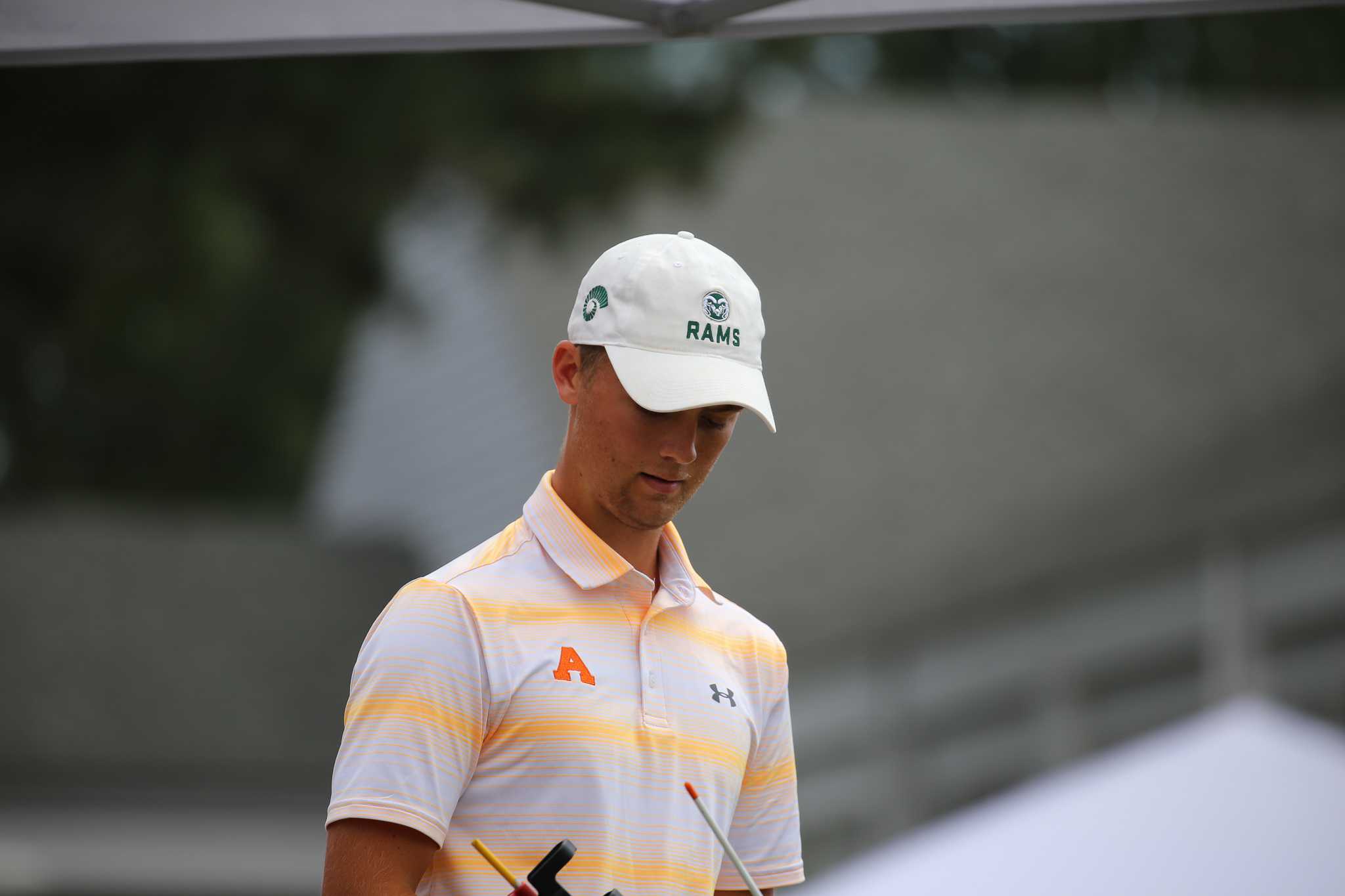 The Colorado State University men's golf team will face the most challenging schedule lineups in organization history this fall. Luckily, both the coaches and players seem confident about this year's outlook on tournament wins. 
Currently sitting at second place in the Mountain West Team Conference from this past summer, the team's outlook is high. However, the men's team will face many challenges this season, playing against 38 schools represented in the 2021 postseason this fall, 21 of which are Power Five conference schools. 
Fortunately, head coach Christian Newton feels optimistic as he plans out this year's schedule and recruits carefully.
"This is as talented of a group as we've ever had," Newton said earlier this summer in an interview on RamWire.
The golf program is preparing for a winning season as this past summer set the team up well with high hopes and expectations after taking fifth place in the BYU Cougar Classic.
With the foundation he's laid and the culture he's helped create, … he's who our freshmen and our sophomores look up to." –Christian Newton, head coach 
The Rams head to their first big tournament on Sept. 10 in Scottsdale, Arizona, playing the Maui Jim Intercollegiate, where they can put their hard work and preparation from this summer into action. Shortly after, the season is followed by the Ram Masters Invitational Sept. 20-21 at the Fort Collins Country Club, which will prepare them to play in the Saint Mary's Invitational later in the season, which the team won back in 2019.
Although the team will have to go on this year without alumnus AJ Ott, he set the groundwork for his team going forward. 
"With the foundation he's laid and the culture he's helped create, … he's who our freshmen and our sophomores look up to," Newton said. 
Some players to look out for this season include freshman Christoph Bleier, a recruit from Austria who recently won the International Amateur Championship in his home country; fellow Ram Gunnar Broin, a sophomore, who recently made the 64 players cut at the 121st U.S. Amateur in Pennsylvania this past summer; and transfer student and incoming junior Connor Jones coming from the University of Denver, who had a tie finish for 51st at the BYU Cougar Classic in his 2020-21 season. 
"We are thrilled to add a player like Connor to our roster," Newton said. "It's great to have the best in-state talent at CSU. He will make an immediate impact to our program." 
Overall, the coaches and team seem ready to dominate this next season and hopefully bring home some championship wins. 
Paislee Fernau can be reached at sports@collegian.com or on Twitter @PaisleeFernau22.