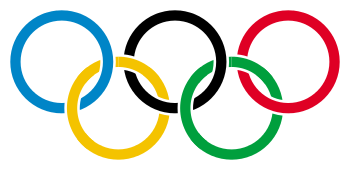 Lauren Gale, a junior athlete at Colorado State University, was nominated to Team Canada's 4×400-meter relay team for the Tokyo Olympics on Saturday, July 3. Gale is the youngest of the 57 athletes chosen to symbolize the maple leaf at the age of 21. 
From a young age, Gale began her athletic resume as a member of the Ottawa Lions Track & Field Club during junior high. She continued her track career at Discovery Canyon High School before transferring to Colorado State and making a name for herself as a CSU Ram.
"The season was really structured so that she was prepared and has gas in the tank to run in Tokyo," said John Riese, track and field assistant coach. "It wasn't a surprise per se, but it was still great to see her rewarded for her hard work."
As the Tokyo Olympics approach this season, Gale has been preparing and is ready to compete while representing green and gold.
Gale's relay performance is one to look out for, especially considering she's the youngest of the 57 team members representing Canada."
At the Summer Olympics, the 4×400 meter relay is the longest track relay event held at a multi-sport event. Gale holds school records for the 4×400 relay team for both indoor and outdoor, in addition to her 400m school records. She has won five conference titles, including four Mountain West 400m titles (Indoor, 2019-20; Outdoor, 2019, 2021) and a 4×100 MW title. The first round of the Women's Olympic 4×400 relay will take place on Aug. 5, with the final two days leaving fans peeled for more. 
As a step to represent Colorado State and her hometown, many people have recognized Gale's achievements. As Gale anticipated the nomination, she described the moment she was on the porch with her parents when she saw the notification, and "we just got happy and started jumping around."
"There are definitely athletes that I've looked up to growing up that are on the team," Gale said. "Andre De Grasse is on the team. I took a picture with him like four or five years ago, and he signed my grandpa's shirt, and now I am competing on the same team as him. It is definitely interesting and cool." 
In the last few days leading to the beginning of Tokyo's Summer Olympics, Gale has taken this time to prepare for her competition.
"It was exciting to be so close, but also, it was nice to get a few more days off and refocus on training for the Olympics," Gale said, "I think having that little bit of time off and continuing to train was a blessing."
Taking this opportunity to represent her name, Colorado and her hometown of Ottawa, Canada, Gale is expected to take it to the finish line. 
Unfortunately, international spectators are not allowed to travel to support the athletes and their countries, but NBC will broadcast an incredible 7,000 hours of Olympics coverage across its many broadcast, cable, internet and streaming channels during the course of the Games. Tune in for the start of the Summer 2021 Tokyo Olympics on July 23, while the first round of the Tokyo 2020 mixed relay event takes place in the Olympic Stadium July 30, with the final scheduled for the following day. 
Karsyn Lane can be reached at sports@collegian.com or on Twitter @KarsynLane1.