Cowgirls' cinderella story continues as they take down Boise State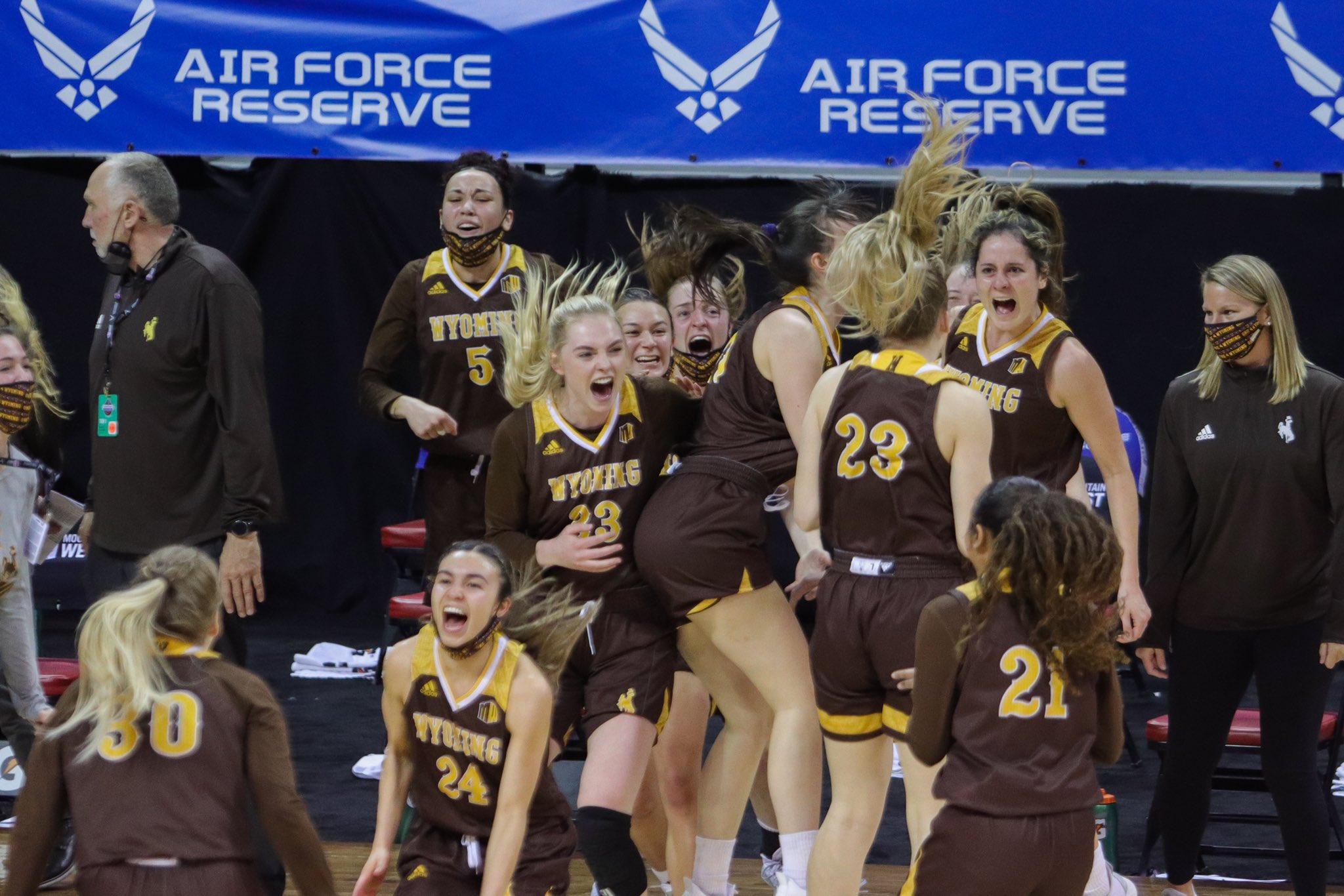 The flame that torched the Colorado State women's basketball teams' tournament hopes was extinguished in the second semifinal of the Air Force Reserve Mountain West Women's Basketball Championship. 
With two clashing styles of play this game will be a ticking time bomb before one team folds and one team is crowned Mountain West tournament champs."
Boise State University's Jade Loville had just eight points in their 53-38 loss to the University of Wyoming — a far cry from her 29 points against the Rams on Monday night. 
While neither team shot particularly well, it was the Cowgirls' ability to string together a consistent amount of threes through the night that helped distance them from the Broncos. That and the fact that Boise State was ice cold from deep going 0-10 on the night as a team. 
Helping to establish their shooting threat, Wyoming guard Quinn Weidemann went 2-3 from beyond the arc and 4-11 on the night for a total of ten points. However, it was forward Dagny Davidsdottir's ability to dominate the Broncos in the paint that really helped to open up the field. Davidsdottir scored a team high 15 points in the Cowgirls' upset win.
Despite their 15 point win, Wyoming could have easily been subject to a late game comeback had the Broncos been able to find the bottom of the net, as the Cowgirls went scoreless for the last 2:44 of the game. But without offense, teams will readily rely on strong defensive stands to bolster their game and Wyoming did just that. 
Totaling an absurd nine individual steals, Tommi Olson was everywhere on the court. The Broncos were unable to shake her as she seemed to interrupt any type of offensive scheme they tried to implement. Unfortunately for the Broncos, she was on the court for almost the entirety of the game, as Olson notched 38 minutes. The Cowgirls would finish the night with 13 total steals and earn 23 points directly off of those turnovers.
While the Broncos did not necessarily have a horrific defensive game — totaling ten steals of their own — they failed to convert their extra possessions into points, scoring only 11 points off turnovers. With a clear dip in offensive output and an alarmingly high 23 turnovers, the Broncos just simply failed to take care of the ball tonight and it cost them a championship bid. 
Wyoming will need to continue their defensive prowess as they look toward their championship matchup against the California State University, Fresno. While Wyoming has put together a defensive blueprint on the season, they will need a resurgence of the hot 3-point shooting seen in their quarterfinal game against the University of Nevada, Las Vegas in order to take down the surging Bulldogs. 
The Bulldogs have been playing a very fast game throughout this tournament, but with guards that seemingly defend without fatigue like Olson, it will be interesting to see if the Cowgirls can slow them down. 
Coming into the final, Fresno State averages the second-most points per game, putting up an average of 78.8. However, Wyoming and their brick wall of a defense are holding teams to just 57.9 points per game. With two clashing styles of play, this game will be a ticking time bomb before one team folds and one team is crowned Mountain West tournament champions. 
Scott Nies can be reached at sports@collegian.com or on Twitter @scott_nies98.