Rams volleyball returns with finalized spring schedule
Scott Nies
January 19, 2021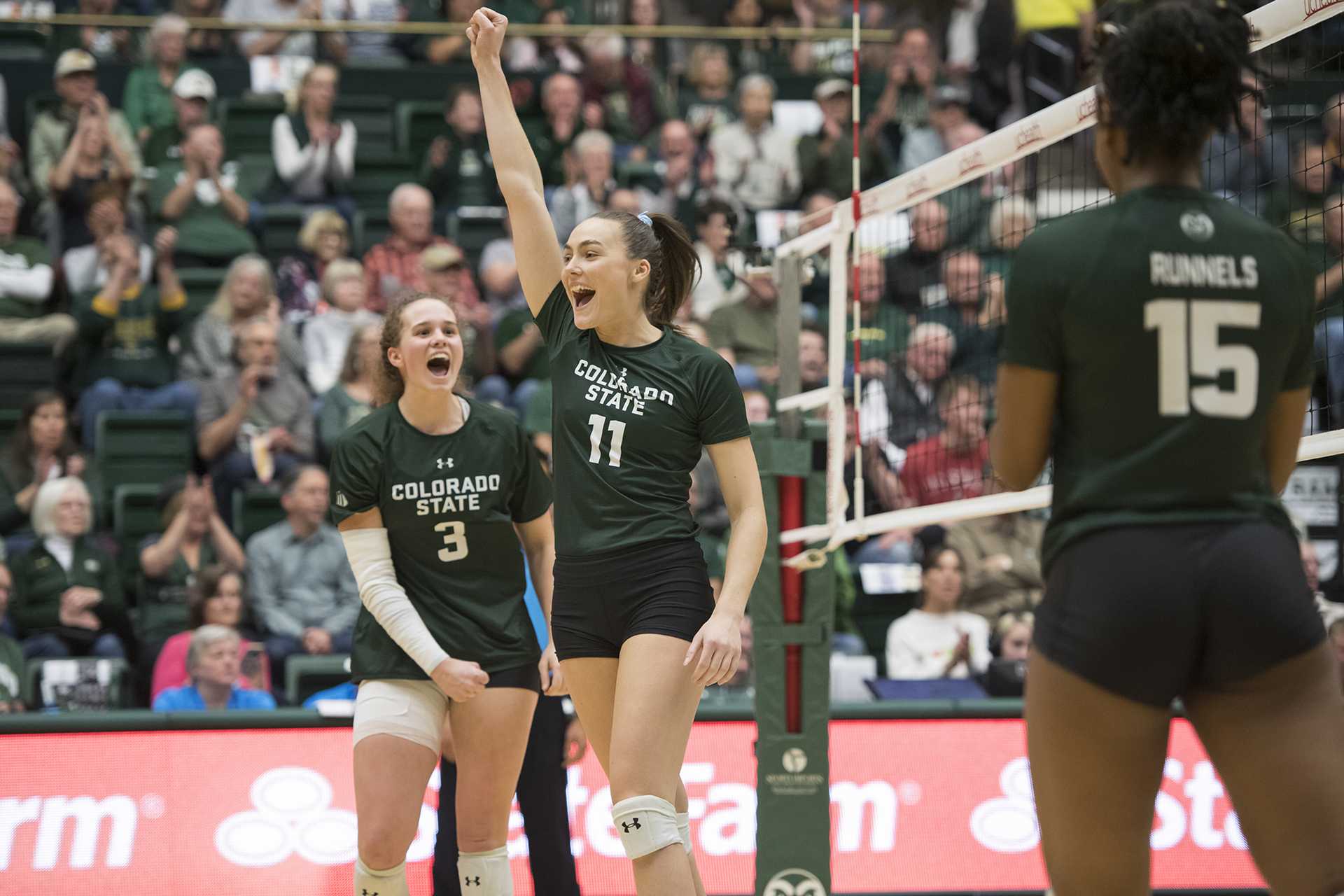 Conference dominance and the Colorado State University volleyball team are often mentioned in the same sentence, but after a delayed start to the season, the Rams are poised for one of their toughest challenges yet.
In October, the Mountain West Conference posted an update regarding the spring season formats for upcoming sports, and as of Jan. 15, the green and gold finally have their schedule.
Our 2021 spring schedule is here!

https://t.co/sqlYK9w7FI#PointRams pic.twitter.com/xE8aVij2xc

— Colorado State Volleyball (@CSUvolleyball) January 5, 2021
Playing a 16-match, conference-only schedule, Tom Hilbert's squad will start their campaign at Moby Arena, playing two games on successive nights against the United States Air Force Academy beginning on Feb. 5.  
The Rams will ultimately play six schools twice and four schools once, but there will not be a Mountain West tournament this year. According to the Mountain West brief, "The regular season champion will be the Mountain West's NCAA tournament automatic qualifier."
According to Hilbert, the ability to play games will be as precious as ever this season, as canceled games could have long-term consequences. "We have 16 matches, you need to play 10 in order to qualify for the NCAA Tournament, so that's a big thing," Hilbert said. "We can't have more than six matches get canceled."
Including Air Force, the Rams will play the University of Nevada, Las Vegas and California State University, Fresno as their three two-game home series. CSU will visit the University of Nevada, Reno, the University of Wyoming and San Jose State University in the rest of their two-game series.
For their single games, the final four, the Rams will play Boise State University and Utah State University at home and will visit the University of New Mexico and San Diego State University to close out their season.
Alongside an irregular schedule, CSU will also be reeling from the loss of a three-time Mountain West player of the year, setter Katie Oleksak. The Rams will look to redshirt sophomore Ciera Zimmerman and freshman Barrett Power to fill the shoes of Oleksak's position this year.
Fortunately, the Rams will have some experience and firepower returning to the team to help reestablish their winning ways. According to the team's roster, redshirt senior Breana Runnels will be returning. Runnels, an outside hitter, is the program record holder for career kills in the modern scoring era. Senior libero Alexa Roumeliotis, sophomore defensive specialist Brooke Hudson, and sophomore defensive specialist Alyssa Bert will also be returning.
The NCAA DI women's volleyball tournament is slated to run from April 9-25; CSU will look to continue their 25-year streak of tournament appearances and build on last season's record of 29-2.
Scott Nies can be reached at sports@collegian.com or on Twitter @scott_nies98.