It was a record setting weekend at the Mountain West Swimming and Diving Championships in San Antonio over the weekends.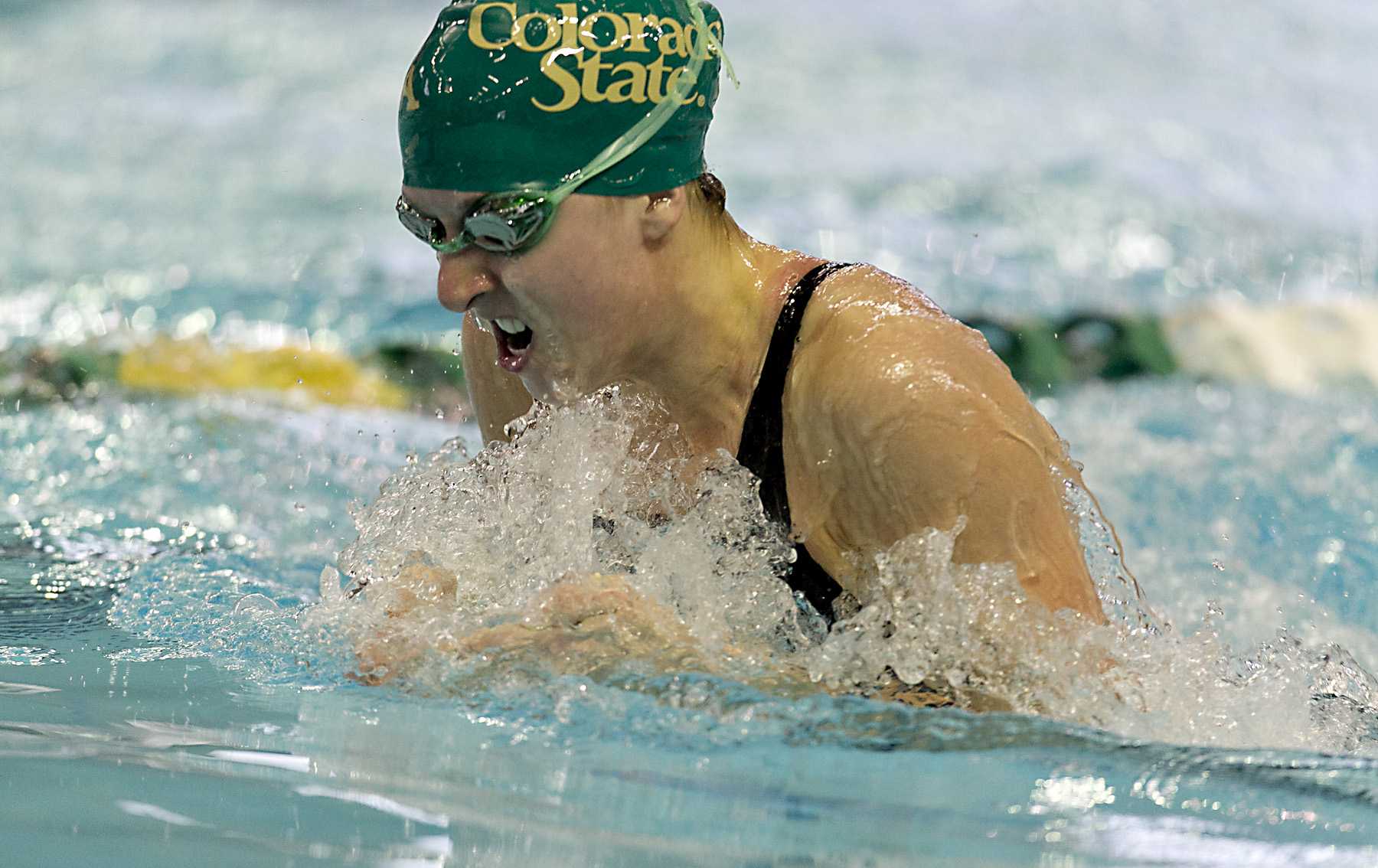 Overall, the Rams finished 7th in the team competition, while San Diego State won the tournament. Boise State and Wyoming rounded off the top three.
Senior Breann Fuller and freshman Erika Stock lead the way for CSU, setting school records in their events.
Fuller began the final day of competition with a record-breaking swim in the preliminary round of the 200-meter backstroke. With a time of 1:54.40, she bested her own Mountain West and school record by nearly a second and a half.
In the 200-backstroke final, Fuller placed 3rd in a race that was decided by less than three tenths of a second. While she was beat out by swimmers from UNLV and SDSU, even the first place time in the final did not surpass Fuller's record from the preliminaries.
"It was a bittersweet moment for me. It was incredible to break the record in the morning, but it was also humbling to get beat in the finals," Fuller said.
Freshman Erika Stock broke out in her first MW Championship, setting two school records in the 400 Individual Medley and 200-meter breaststroke.
"This weekend's results were shocking to me because I overcame an injury at the beginning of the season to get here. I wasn't sure what to expect, but I certainly wasn't expecting my best times," she said.
Stock's performances in the 400 IM and 200 breaststroke earned her an 11th and 9th place finish, respectively. She will look to build on her strong performances going into next year.
"This year, the experience was all kind of new to me. Looking ahead, I want to do better," Stock said. "Now that I know what to expect from swimming at the collegiate level, I want to beat my best times. I want to win races."
The 100-meter breaststroke was perhaps the most successful race of the weekend for the Rams swimmers. Stock, followed by Senior Kelly Matthews had the 2nd and 3rd fastest times in school history.
Fuller's storied career will not be soon forgotten by CSU. And leaving won't be easy for the 4 time record holder, 4-time MW Champion, and 4-time MW academic award winner.
"Seniors usually get burnt out in this sport. Not me. I am going to miss waking up for practice every day, training hard, and sharing laughs with my teammates," she said.
At the end of the day, the league's coaches honored Fuller with the Senior Recognition Award for her outstanding career as an athlete and student at CSU.
"Standing up there with the seniors; I got very emotional," she said. "There have been a lot of ups and downs to my career, but I feel extremely blessed."