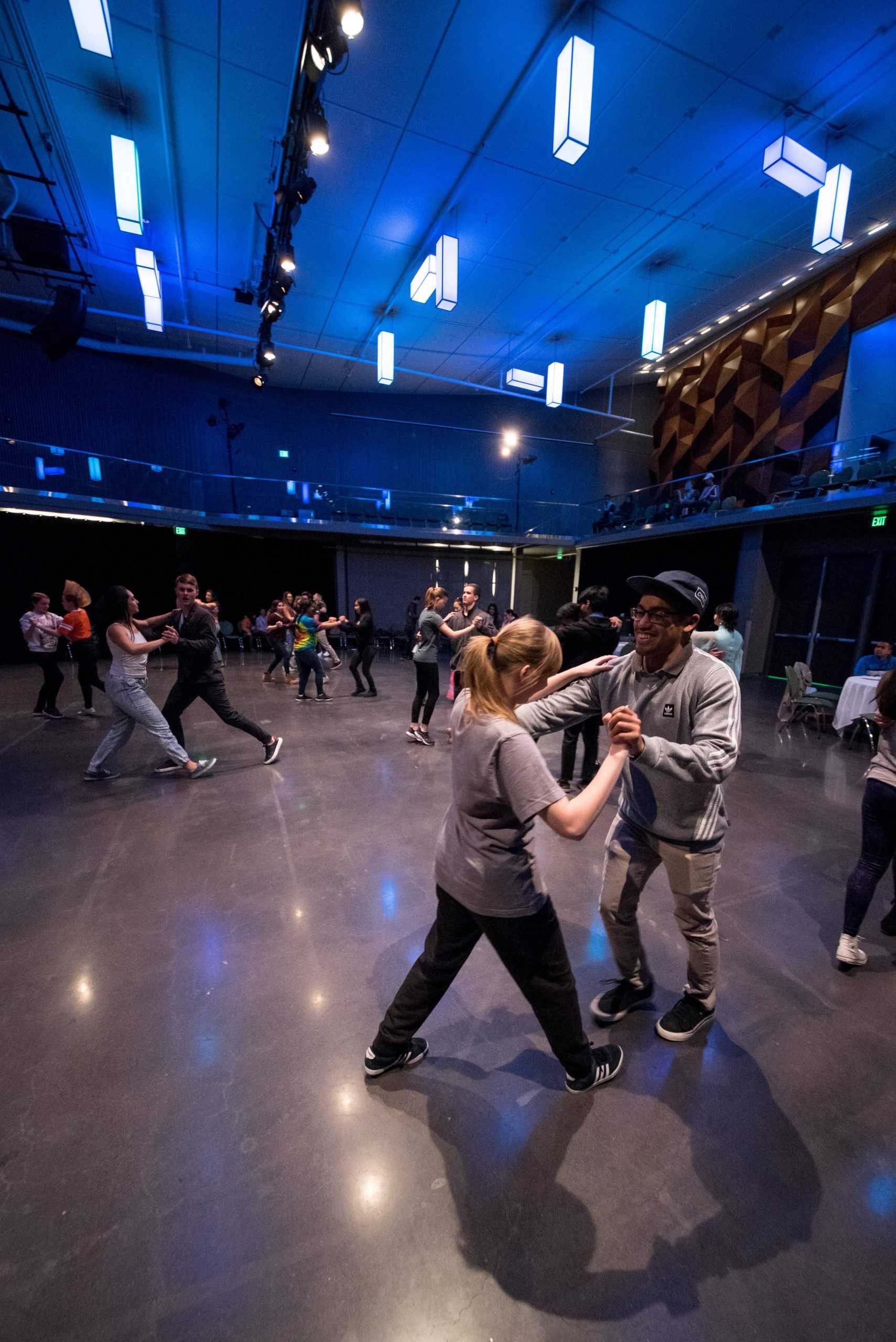 Editor's Note: All opinion section content reflects the views of the individual author only and does not represent a stance taken by The Collegian or its editorial board.
Dancing is a form of expression — a way to get active without having to completely exhaust yourself. It is not something that is specifically gendered, and yet many typically think of it as a feminine activity. 
Dancing began in ancient civilizations where people would dance for tribe rituals. People would often tell stories or communicate with gods and spirits through dance. 
People have always used it as a form of expression, and they have engaged with it and used it in whatever ways they wanted; it had no gender to it. Now, dance can be seen as something odd for men to do, so many men don't participate in dance. 
Society often views women as more delicate; they are supposed to be pretty and do the more creative things in life, such as baking, doing makeup and art. 
This means that people often view expressive ways of dance as very feminine. To dance, there is a certain level of emotion that you have to put behind your movements, and that level of vulnerability may make anyone uncomfortable with it. 
Society's standards for men require "manliness," often telling them they should not be wearing their emotions on their sleeves and expecting them to be tough. This standard can make it difficult for men to do any activity that is more expressive, such as dance. This is where the discomfort comes from with dancing — the fear of appearing feminine. 
If all genders and identities looked past the belief that dancing is feminine, then more people would be able to utilize the great opportunities dancing brings."
Society has often strictly defined the differences between men and women, and this has influenced the way people act. Starting even with babies, people are told to give a girl a pink room and a boy a blue room.
We even see this in the glaring gender differences between job fields. Women typically have a harder time getting jobs within STEM fields. Those occupations are sometimes seen as jobs that men should be doing, but more and more society has started to break that glass ceiling.
The gendered mindset makes so many activities off-limits for certain genders, but we, as a society, should continue working toward breaking that mindset.
People are starting work toward men getting into dance and not letting stereotypes get in the way. However, less than half of the professional field of dancers are men as compared to women, so it is still heavily gendered as a field.
Dancing is often used to let out emotion or to get physically active. The difficulty of dance classes are always laid out for the students, and you can choose the types of classes you want to take. This is why it can be such a great hobby: Dancing is able to get someone physically active at their own comfort level. Taking a quick swing dance lesson doesn't have to make you feel like you ran a mile, but it can still give you that hour or so of moving on your feet. 
Getting moving again is something important during the pandemic as well. People are now spending so much time sitting around doing online work and classes, and the Centers for Disease Control and Prevention reports a great spike in mental health issues from the pandemic. Physical activity helps to prevent many mental health issues, such as depression, and dancing is an easy way to get active while still having fun. 
Dance classes are extremely accessible as well. Colorado State University's Swing Dance Society offers free online classes for swing dance, and outside of CSU, there are many studios doing online lessons, such as Impulse Dance and Fitness and Vertical Fusion Studio. 
If all genders and identities looked past the belief that dancing is feminine, then more people would be able to utilize the great opportunities dancing brings. Dancing doesn't even have to be used to show your emotions — it can simply be something fun to get active with.
As a society, we need to move away from gender standards and not let our genders define what we can and cannot do. 
Rinoa Nichols can be reached at letters@collegian.com or on Twitter @RinoaNichols.