Neustadter: Social media sites should reconsider marketing tactics
Corinne Neustadter
January 20, 2021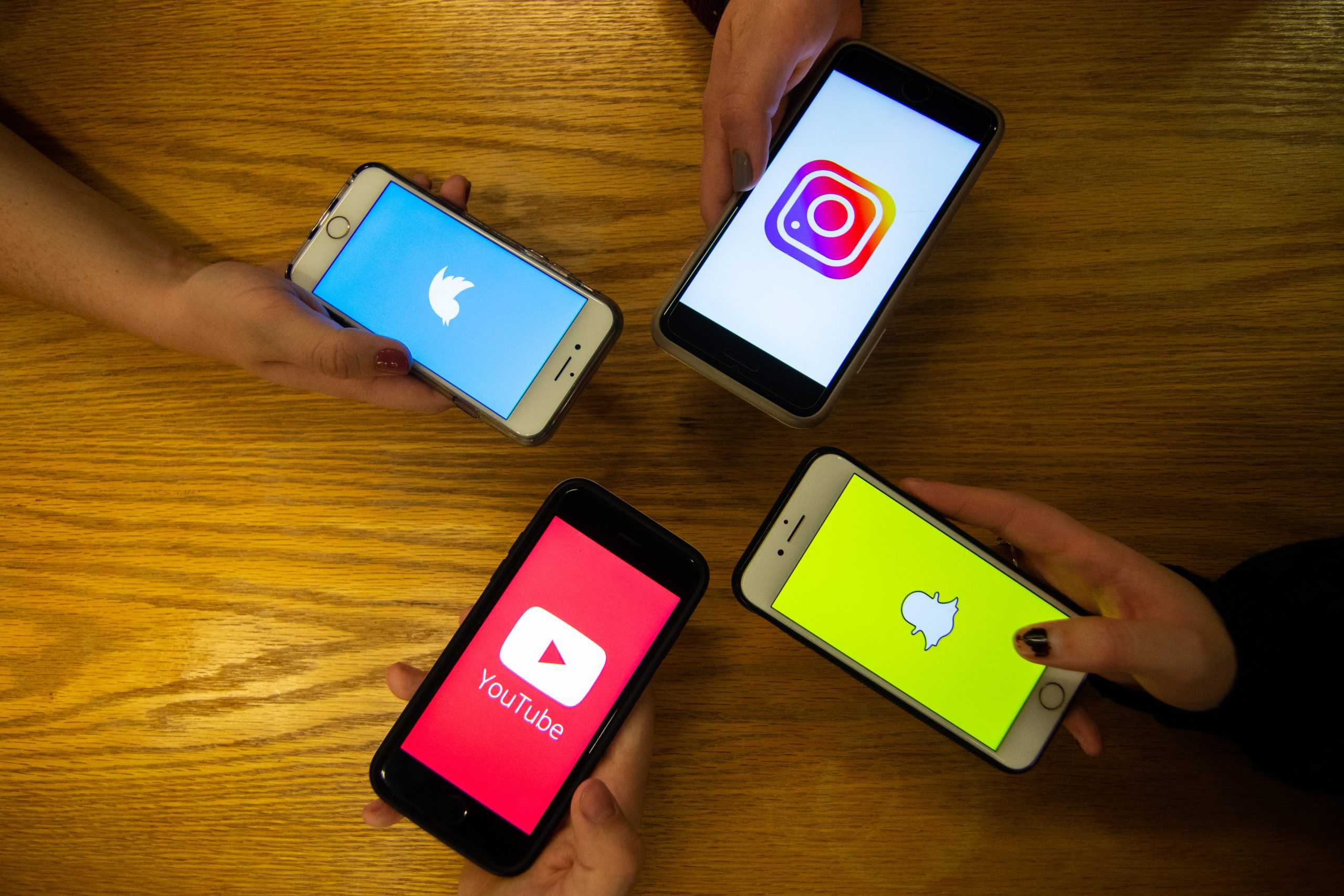 Editor's Note: All opinion section content reflects the views of the individual author only and does not represent a stance taken by The Collegian or its editorial board.
Since their inception in the late '90s, social media networks have transformed the modern information landscape, adding a new dimension of interacting digitally in an unprecedented era of communication.
Platforms have evolved from rudimentary start-ups to multibillion-dollar conglomerates, signifying a societal shift to new media in engaging with others in the digital age. 
Younger generations such as Millennials and Gen Zers have especially grown accustomed to spending more time online as the first generations to witness the unprecedented rise of social media in the modern era.
Despite legions of social media sites originating in the late '90s and early 2000s, the most influential sites today are owned by a handful of large companies.
Facebook, the most popular social networking site, currently boasts over 169 million users in the United States alone. Their parent company, Facebook, Inc. also holds ownership of the next most popular sites, Instagram and Facebook Messenger.
As the only company to have 100 million users in the U.S. on each of their platforms, Facebook occupies a unique position in the social media landscape.
Twitter, ranked fourth by number of American users, is the only other outside platform to come close, currently possessing over 81 million users in the U.S. These two corporations have near unmitigated access to millions of users' data, despite their relative infancy as companies.
Both Facebook and Twitter are publicly traded companies that generate profit through selling advertisements from harvesting users' preferences, a questionable ethical practice given their evolving role as platforms utilized for free speech.
As quasi-public forums, social media sites have an obligation to facilitate discussions and further public discourse; yet as corporations, they are continually incentivized to put profit above the public interest to generate engagement, and subsequently, higher profit margins.
At their core, social media platforms are meant to facilitate connections — yet increasingly aggressive methods of marketing combined with a penchant for spreading false information undermine this very notion."
However, these profit models negate the growing importance of digital platforms in daily life and have come under fire for amplifying misinformation by worsening its spread.
With the rise of the internet, people spend more time online now than ever. According to the Brookings Institution, screen time has risen from 22 hours per week in 2004, or approximately 3.1 hours per day, to about 24 hours per week in 2015, or approximately 3.4 hours per day. In the same time period, active leisure time fell from about 11.3 to 10.1 hours per week, translating into approximately 1.6 hours to 1.4 hours per day, indicating that people are increasingly spending more time online.
At their core, social media platforms are meant to facilitate connections — yet increasingly aggressive methods of marketing combined with a penchant for spreading false information undermine this very notion.
Users of the 18-24 and 25-29 age ranges consistently use Instagram, Snapchat and Twitter in higher numbers than any other age ranges, signifying social media's increasing permanence amongst people accustomed to living in a digitally informed world. In the middle of the COVID-19 pandemic, digital media consumption has further increased with rapid shifts to remote work.
At the same time, Facebook reportedly pressured Instagram to double the amount of advertisements on its platform since 2018 and has since integrated ads into virtually every section of the platform.
Product placements are so widespread on the platform that even New York Times bestselling author Roxane Gay wrote about using Instagram shopping to quell her "pandemic dread."
Likewise, Twitter tested new methods of advertising to adjust to changes in ad revenue during the era of COVID-19, which may have changed feeds, resulting in increased numbers of advertisements.
Pervasive ad algorithms and marketing techniques could significantly impact these companies' bottom lines. Inundating users with advertisements may interfere with how much people use the platform, as it hinders their enjoyment when faced with ads every time they scroll. 
Social media, like any other technology, is meant to enhance the user's ability to connect with others through a digital medium. As multimillion user platforms, both Twitter and Facebook should be actively trying to make their experiences as beneficial as possible, rather than continuing to extract fractious amounts of ad revenue from each user. 
As people continue to spend more time online, having demonetized, information-centered digital networks is imperative in an ever-changing digital communications landscape.
Having a platform that constructively contributes to public discourse and allows people to meaningfully connect with others could improve users' experiences and thus generate more sustained, long-term growth for companies through appealing to their customers' wants rather than blindly perpetuating harmful algorithms to the detriment of users.
Corinne Neustadter can be reached at letters@collegian.com or on Twitter @cneustad.