Holitza: Donald Trump will leave office, but his ideologies may remain
Mason Holitza
November 12, 2020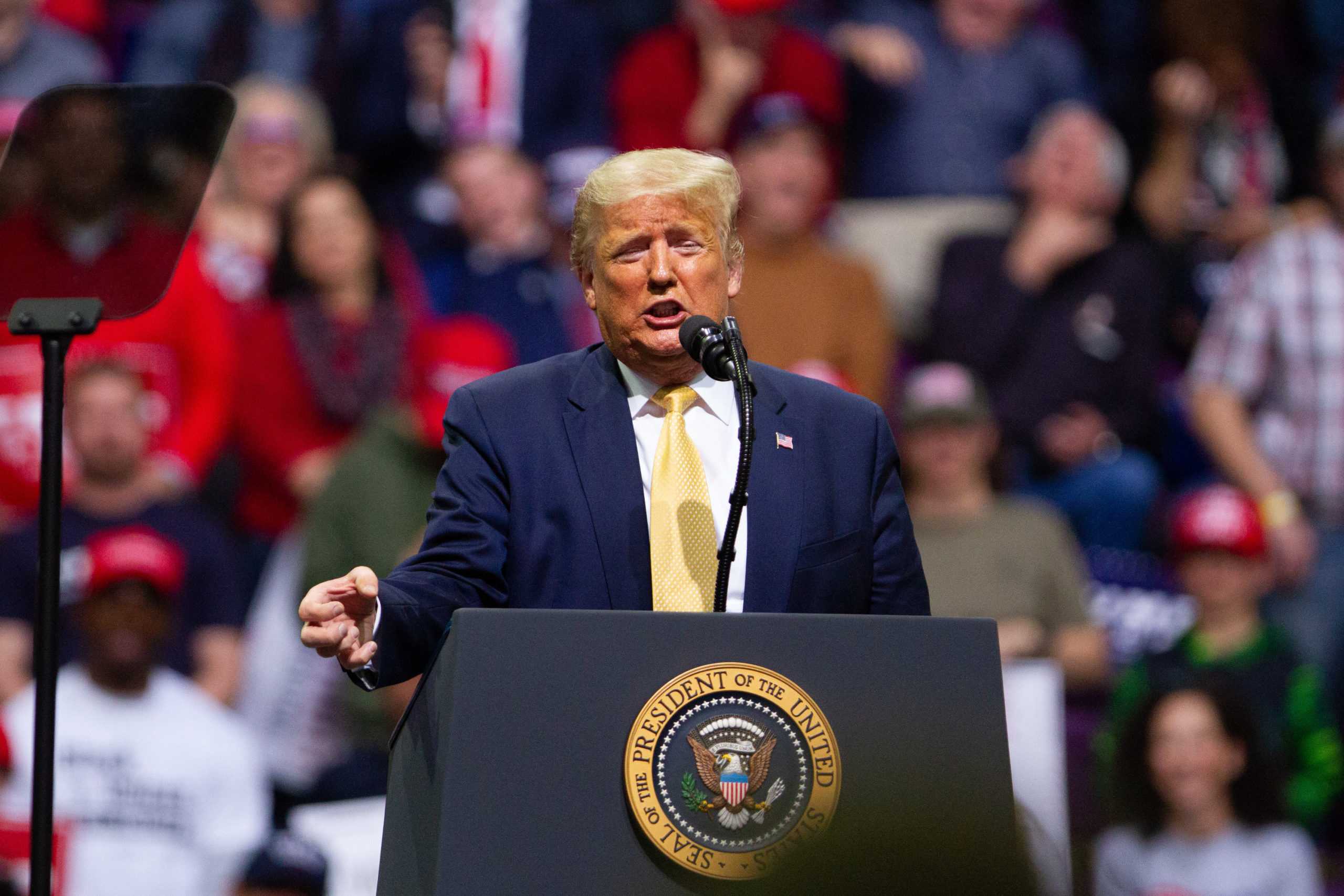 Editor's note: All opinion section content reflects the views of the individual author only and does not represent a stance taken by The Collegian or its editorial board.
The election is over, but unfortunately, President Donald Trump's ideologies might be here to stay. Unless we see a sweep of two Senate seats by Democrats in the January runoff election in Georgia, there will be a divided legislature.
With several wins on the board for democratic principles, Trump may have gone, but with 70 million Trump votes and counting, it's naive to assume that his ideologies aren't here to stay.
That's why we the people, and specifically young people, need to keep the same energy brought to this election season to break down walls between parties. Otherwise, we may fall back into complacency and allow another Trump to take Joe Biden's place in the near future.
Biden will have to work to break down party lines with Republican senators, or, as we have seen recently, the trend of gridlock and unproductive divisiveness may very well continue. Look to the continued lack of cooperation from Senate Republicans and House Democrats on a badly needed second stimulus check. But Biden has already showed some progress in trying to cooperate, specifically within his own party. 
The most important part is yet to come: the reunification of the parties and the shedding of hatred towards one another."
The now-president-elect's platform changed to accommodate his best interests in winning, which was collaborating with people. He stated plans for eliminating tuition at public universities and colleges for some students and providing student debt cancelation, a plan strongly touted by previous presidential candidate Bernie Sanders.
The blue wave that democratic leadership expected would outright reject Trump and what he represents on this ballot was not seen across the board, meaning that the potential for conflict and a lack of cooperation is still just as much a problem as always. 
Further, the country remains in such a delicate and volatile transition period due to the continued denial that Trump seems to be in, flat-out refusing to accept the results of an election that has almost certainly resulted in a victory for Biden. He has filed multiple since-thrown-out lawsuits and tweeted about this alleged "fraud" almost daily since election night.
Ballot Corruption will be exposed tonight at 9:00pmE on @SeanHannity on @FoxNews!

— Donald J. Trump (@realDonaldTrump) Nov. 10.
To be clear, there is absolutely no evidence to corroborate the conspiracy of supposed mass voter fraud. It was set up to appear that way though; throughout 2020, Trump has attacked the postal service, and in August, he escalated these claims in his attempt to discredit the mail-in ballot process.
Trump appears firm in his stance, and most recently announced on Twitter that he has fired United States Defense Secretary Mark Esper early Monday morning. The election is still not officially over due to a demanded recount in Wisconsin and possible recounts in Georgia, Pennsylvania and Arizona. 
The most important part is yet to come: the reunification of the parties and the shedding of hatred towards one another. This was demonstrated in the acceptance speech given by Biden on Saturday, in which he asked for Trump supporters to put aside their differences in search of common ground.
"For all those of you who voted for President Trump, I understand the disappointment tonight," the president-elect stated Saturday evening in an attempt to begin breaking down those barriers. "I've lost a couple of times myself, but now, let's give each other a chance." 
Allowing politicians to be open to new ideas is what needs to happen. Biden has shown a glimmer of hope, but it seems like a mountain of progress in comparison to the mess Trump created.
Democrats must continue to play nice. Control over the Senate is not yet determined with a runoff election in Georgia; Democrats have already been projected to take the majority of seats in the House by a slim margin. As the trend has shown so far, there will likely not be a nationwide rejection of Trump's ideologies, and they will continue to exist despite the democratic victories in this election thus far.
Now that Trump is on his way out of the White House, the country can finally begin to focus on issues that individuals care about again. 
Mason Holitza can be reached at letters@collegian.com or on Twitter @MHolitza.