Fredrickson: Eustachy investigation reminds us student-athletes need mental support
Michelle Fredrickson
February 12, 2018
Editor's Note: All opinion section content reflects the views of the individual author only and does not represent a stance taken by the Collegian or its editorial board.  
Colorado State University recently began an investigation into the climate of the basketball team due to the conduct of coach Larry Eustachy, who has previously been found to emotionally abuse his players. A very important topic has been brought to the forefront: Mental health among student-athletes.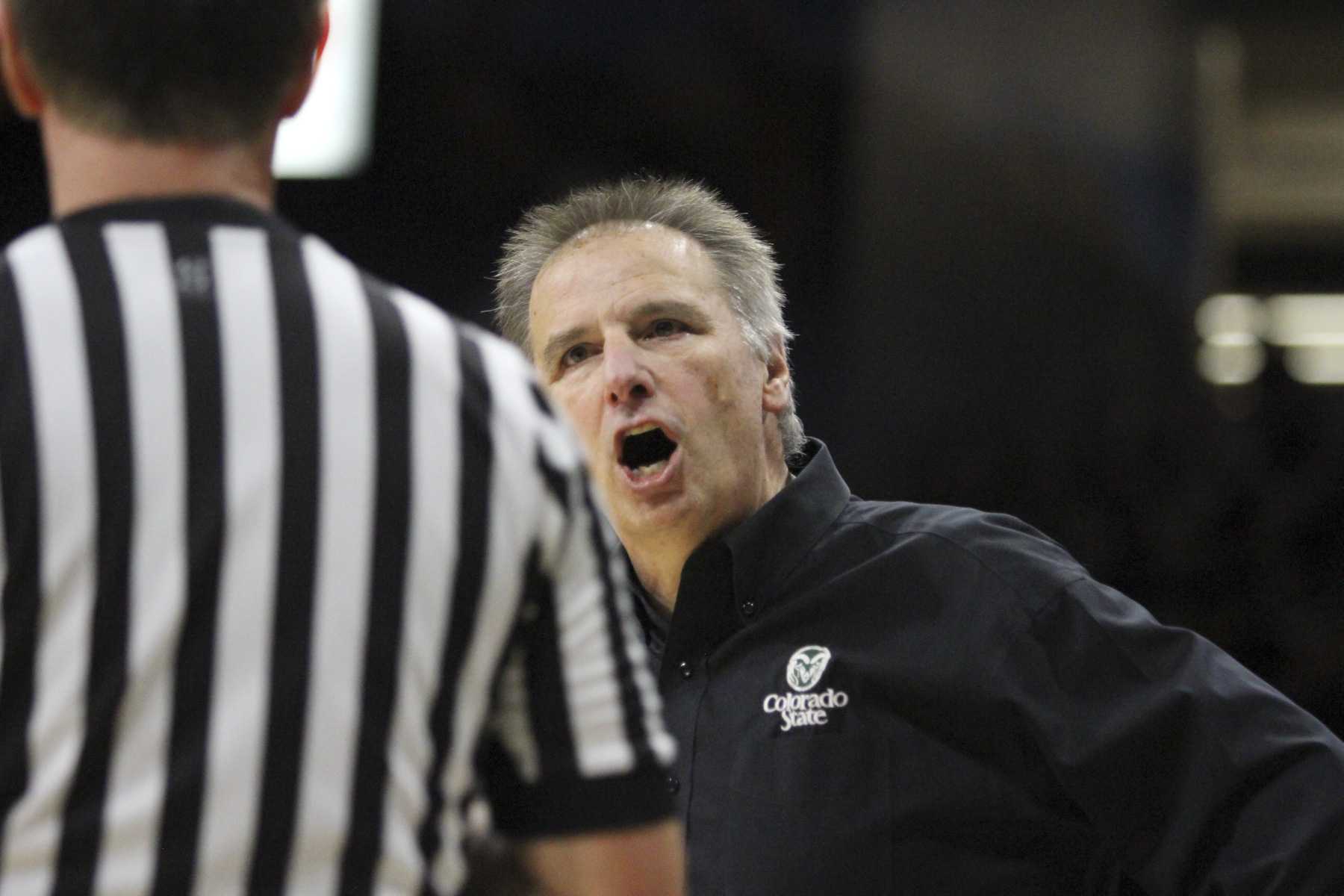 Being a student is stressful, and many studies have shown that being a student-athlete is even more stressful. This creates a population that really needs support, in a culture that makes them feel like they shouldn't ask for it.
Student-athletes don't ask for the help they need. This is a documented phenomenon, researched by public health professionals at the University of Michigan School of Public Health. About 33 percent of college students struggle with their mental health, and 30 percent will seek some kind of counseling or treatment. There is no reason to suggest the number would be lower in student-athletes, but only 10 percent seek help.
Eustachy is currently under his second investigation; his first investigation, from the 2013-2014 season, concluded he had emotionally abused his players and at least one senior CSU official recommended Eustachy be fired.
If you need mental health help, there is no shame in asking for it. 
Call CSU's crisis line at (970) 491-7111
or make an appointment with a counselor at (970) 491-7121
Former CSU Athletic Director Jack Graham thought Eustachy should be terminated, but said he was told by CSU President Tony Frank that they did not have grounds for termination. As a result, Eustachy was placed on a personal improvement plan.
Though no one can really say how well the personal improvement plan worked until the current investigation is completed, the fact that this second investigation is happening at all seems to imply that the plan was not successful.
Universities have a responsibility to their student athletes to promote an environment that fosters a dialogue and does not shame people for seeking help for mental illness. If an athlete sprained their ankle, they would see a doctor and rest and rehabilitate it as recommended – and mental health is no different.
Athlete mental health has been in the national spotlight because of the recent suicide of Washington State University quarterback, Tyler Hilinski. I got my undergraduate degree at Washington State, and this news was shocking on multiple levels. Nowhere is a college more enthusiastic about their football team than WSU, but a student suffered right under their eyes and still felt he couldn't ask for help.
Washington State took steps  to reduce stigma around mental health, and counseling rates went up – but not for student athletes. The WSU football coach had been fired from a previous university for allegations of player mistreatment, which he denies.
Coaches set the tone of the program, as evidenced by the Eustachy investigation. Some of the things that are alleged to have gone on in Eustachy's program do not create a culture conducive to seeking help for mental health concerns. According to an article in the Coloradoan, in the previous investigation into his conduct Eustachy admitted to calling players 'fucking cunts' and said that he was way over the line when it came to an atmosphere of fear and intimidation.
Already locker room culture makes it hard to ask for help. Eustachy's conduct, and his passive and active support from Steve Barnes, makes it nearly impossible. Barnes joined Eustachy on administrative leave this weekend.
"If you're in a locker room and you're in pain, you want to seem tough," Danny Divis, co-founder of a university student-athlete mental health initiative, told USA Today. "You feel like you might be shunned and looked at differently… there was a fear of being looked upon as weak."
Student-athletes, researchers have found, feel most comfortable asking for mental help in an environment within athletics, both because this does the best job of supporting their specific needs and because they may be recognized in general counseling offices. The fear of recognition adds a further deterrent to an already difficult behavior.
If you're in a locker room and you're in pain, you want to seem tough. You feel like you might be shunned and looked at differently… there was a fear of being looked upon as weak.

-Danny Divis, student-athlete and co-founder of Hope Happens Here
In response to the Hilinski suicide, an article in the Denver Post discussed CSU's athlete counseling program. There is a designated counselor for student-athletes named Jimmy Stewart. At the start of their career at CSU, players meet Stewart and get his contact information for their needs.
This is a wonderful implementation from CSU that many schools, including Washington State, don't have. However, the societal stigma that makes it so frightening for people to seek help for their mental health conditions cannot be tackled by one counselor or by placing officials on administrative leave.
The culture and the stigma that need fixing starts at the human level.
If everybody on CSU's campus decided to openly talk about mental health and stop making fun of people for seeking help, to stop shaming people for not being okay all the time, and to stop defining toughness as never needing help, we could really make a difference.
It's okay to not be okay, and everyone has the right to look after their mental health. We have a responsibility at CSU to create a culture that looks after our student athletes and prevents anything like Hilinski's suicide from happening at this school.
It starts with you, the person reading this.  One person at a time, the culture can change.
Michelle Fredrickson can be reached at letters@collegian.com or online at @mfredrickson42