Comedy Review: Richard Kennedy at Hodi's Half Note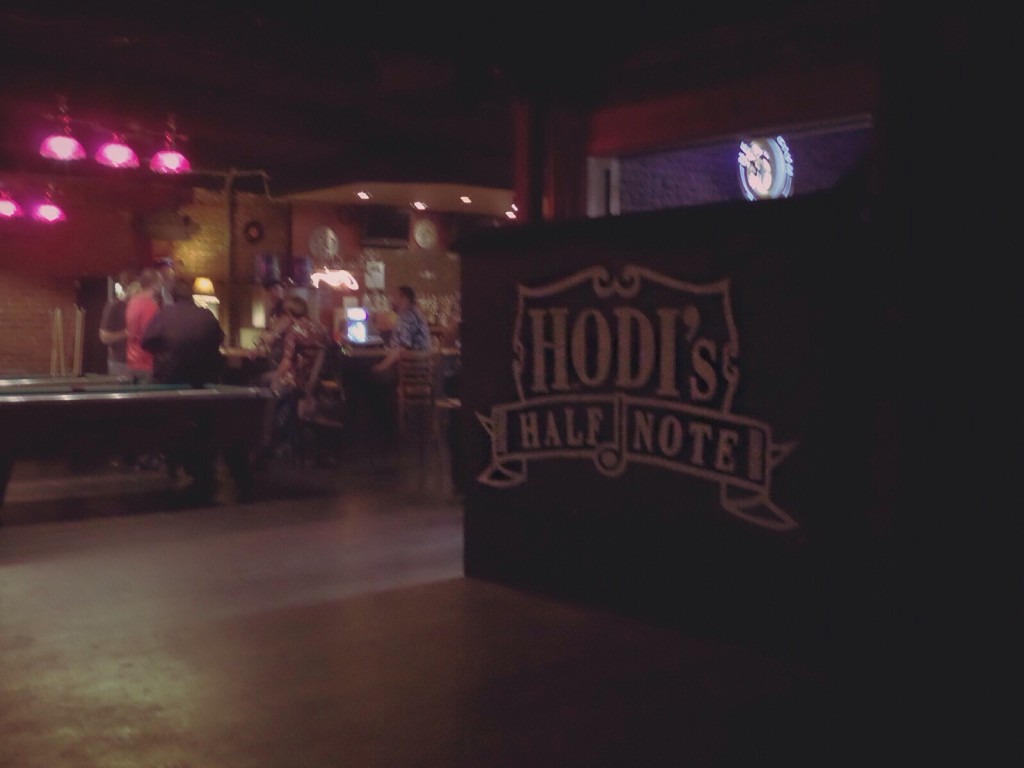 When I arrived at Hodi's Half Note in Old Town at 7 p.m. Monday, I anticipated a decent crowd, a lively atmosphere and some funny jokes. Instead, I encountered what felt like a small crowd of predominantly male 'regulars' who did not seem to have any openings in their social circle that night.
Half an hour after the show was slated to begin, only 13 people were in attendance.
The low, intimate lighting and the laid-back nature of Hodi's creates an atmosphere that is initially very inviting and welcoming, but the attitude of the audience as well as the staff would strongly suggest otherwise. I was anticipating a lighthearted night of socializing and comedy, but it felt more like a rigid business meeting on a Friday afternoon that I was dying to get out of.
There were a few jokes that got a rise and an honest laugh from the audience, but for the most part there were only uncomfortable laughs that sounded more like sighs, and disengaged audience members gazing around the room.
"I'm disappointed because I usually love stand-up," audience member Brittany Carpenter said, regarding the nature of the show's humor.
Despite the negative vibes and the general lack of laughter, Richard Kennedy took the stage and proved to be the silver lining of the evening. He was very natural, and was able to work the crowd with his awkward and lovable humor.
"It takes a lot of courage to get up here and do this," said Bob Gaudet, a comedian and host of the show at Hodi's.
Without a doubt, it is challenging to perform in front of any crowd. However, it is a more daunting task to find that courage when met with a small audience, an overheated, uninviting venue and an unenthusiastic staff.
Hodi's Half Note hosts open mic stand-up comedy nights every Monday, free of charge if you are over 21. Maybe next week will be better.
Collegian Staff Reporter Haleigh McGill can be reached at entertainment@collegian.com
Related articles