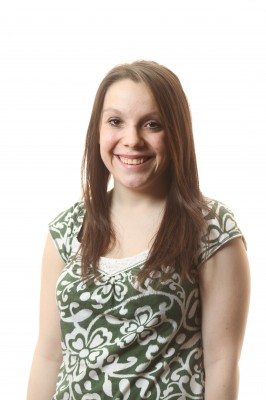 One year ago today, 1,133 men, women, and children died, over 2,500 people were injured and at least 800 children were left orphaned. It wasn't a tragedy on American soil, nor can the deaths be attributed to a natural disaster. This devastating and heartbreaking event could have been prevented, and it's why today I am wearing my clothes inside out.
One year ago today, Rana Plaza, a clothing and textile factory in Dhaka, Bangladesh, caught fire and collapsed. It was Bangladesh's very own version of the Triangle Shirtwaist factory fire that happened in Manhattan, N.Y., in 1911. It changed not only the workplace environment for U.S. textile factory workers, but also the employer-employee relationship for the rest of American business history. However, the Rana Plaza fire happened more than 100 years after the Triangle Shirtwaist fire and it killed 10 times as many people.
One year ago today, I started paying more attention to the clothes I buy and wear, and today I stand in solidarity with others in the first ever Fashion Revolution Day. The purpose of the day is to not only remember the victims of the Rana Plaza fire, but also to "keep the most vulnerable in the supply chain in the public eye," according to the official website.
Sometimes, I believe, it's easy to buy cheap clothes offered in department stores because we simply don't know about the far-reaching consequences of our purchases, or we don't want to know, or it's our only option or it's too expensive to buy ethically-made clothes. It's easy to pick up a cheap shirt because the consequences don't reach us and we don't see the effects.
Perhaps you've heard of the horrendous working conditions for employees in third world countries; how children are overworked and employees get paid pennies a day. But, it's not really still a problem that the U.S. is contributing to, is it? I mean, the U.S. has laws and restrictions on companies buying from factories like that, right? And, we can't really change other countries laws and regulations, right?
While that all may be partially true, the problem of inhumane labor conditions, slavery and the denial of basic human rights in the textile industry not only still exists, but runs rampant across the majority of the world. The fire is a result of this reality and many U.S. clothing companies did not take responsibility by coming forth and admitting to outsourcing to Rana Plaza. It's difficult to track which companies outsource where because clothing is made across continents by different factories and workers. This is one of the many reasons ethical shopping is difficult, complicated and messy.
I will be the first to admit that it takes time, energy and resources to commit to learning about where our clothes come from and how they come about. The global issues surrounding textile production are multi-faceted, complicated and unsolvable in a single action.
However, we have the responsibility to make things better. That's why I'm asking you to simply start learning about this issue. I won't use this as a shameless plug to promote some fair trade brand or even ask you to start buying things only made in the U.S. I'm simply asking you to educate yourself. There are many articles, books and resources out there about little things you can do to make a difference.
Perhaps start by wearing an item of clothing inside out Thursday and promoting it on social media by hash-tagging a post #insideout. Learn where your clothes are made and the fabrics they are made out of by checking the tag. Become a compulsive tag-checker. Sit in the complexity of these massive, global issues with me and realize that our clothing comes at a higher price than what's on that price tag.
And please recognize that the Rana Plaza tragedy happened under our noses and in modern times. It caught the world's attention because many clothing chains and companies outsourced to this textile factory knowing that their cheap prices had other steep costs. Nobody spoke up about it. Nobody took a stand for the women and children who were underpaid and overworked until it was too late. Nobody held employers accountable for treating other humans with basic respect, and it cost lives.
Lives are the ultimate price paid for that shirt stuffed on a rack that boasts a big, red "Sale" sign. It's time for us to know these things and be conscious of our buying power.
Meg Monacelli is learning what it means to shop ethically. Feedback can be sent to letters@collegian.com.
In Brief:
I'm wearing my clothes inside out today, and it's not by accident.
Denial of basic human rights in the textile industry is happening right under our noses, and many are still unaware.
Educate yourselves on where your clothes are coming from — it could save lives.