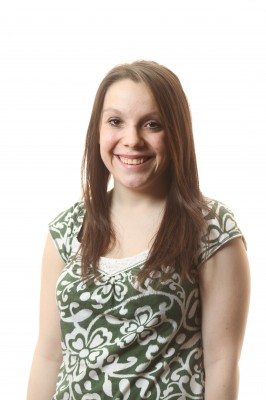 It always creeps up on me every semester and haunts me with that same question I've been trying to answer since the beginning of college. I'm talking about class registration for the next semester. It might not seem like a big deal to you because you know what you're doing with your life and you're on track to hit your dream job after graduation and make a six-digit salary by age 30. Congrats to you. I applaud you and am slightly jealous of you.
For me, it's different. And I would venture to say the majority of college students are in the same boat I'm in. We pick a major upon entering college or shortly thereafter and perhaps we are motivated by a dream or perhaps we are more practical in our pickings. Either way, we still have no clue what we are doing with our lives.
According to NBC news, 50 percent of college students change their initial majors at least once; many change it two or three times in their undergraduate career. I definitely align with this statistic with one major change already and some alterations to my degree plan on the horizon.
I've found that so much rides on your major. It's not only supposed to direct you to a career, but it also has this sense of identity attached to it; it defines us in a way. It's the first thing people ask you besides your name and then they make judgments and remarks from there. If I had a dollar for every time someone asked me what my major was and I said English and they replied, "So you want to be a teacher?" I wouldn't need to worry about finding a job right after graduation.
But, alas, here I am, and as I face the options of dropping my second major and adding a minor (because, let's face it, I love CSU, but I don't want to be here for forever), I have to sift through the different shards of advice I've received from my parents, friends, professors, advisors, and so on.
They say major in what you want, because graduate school is where you specialize. Or that employers don't really look at your degree. They want you to have experience. It's about internships and jobs. Or that my major should be practical and train me to have a specific skill set so that I can actually get a job after I graduate. Or that my minors don't really carry much weight. Or … you get the picture. Everyone has their own opinion and advice about what type of major to pick and how to approach your undergraduate education.
So it comes back down to this one, single, difficult question: What do I want to do with my life? That's truly a weighty question and it seems that a major should be able to answer that question. I'm finding, though, that it so often doesn't. I don't have my life path calculated out and I think that's OK. It doesn't mean I'm lazy or don't have ambitions or drives or plans, it means that I'm 20 years old and wading through an odd, transitory phase of life with an impermanent address and a desire to make a difference somehow and in some way.
Many of us don't have a single major that is just the perfect fit for us, at least from my perspective. We all have vast and varying talents, skills, and interests that make us more than capable to study and succeed in multiple areas of study. The challenge is picking one. And like I've alluded to already, so much pressure is tangled up in that one choice. So, I'm going to offer my meager advice to you who doesn't have it all figured out.
With the world at your fingertips and an incredible opportunity and privilege to get a world-class education in one of the prettiest states, what are you going to do? Dream for a moment. Ignore all the advice you've been given and just think about what it is you want to do with this one, crazy, beautiful life you've been given. Then go from there. The world needs every kind of major out there; everything from the engineers to the English majors, the biologists to the actors. We need artists and scientists and social workers and writers and historians and so on.
So dream and pick a major that you truly love, regardless of the remarks and pressures you receive. Be comfortable and confident in your choice, and figure out career paths as you go. My guess is that even if you have your life all planned out, curve balls will come your way, job opportunities will fall through, and you won't end up where you thought you would. Embrace it and love it.
Meg Monacelli may not know what she wants to do with her life, but she's having fun figuring it out. Feedback and job opportunities can be sent to letters@collegian.com.
In Brief:
Some people have chosen what they want to do by the age of three; I am not one of those people.
Everyone tries to give you advice regarding your majors and prospects; make the decision to pursue what you love.
Embrace the fact that life isn't going to go the way that you plan, and that's just fine.