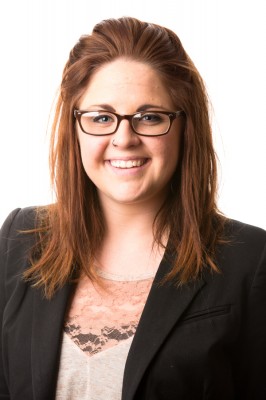 I will always remember driving down the Las Vegas strip in my Corolla accompanied by some Arab friends donning shades with Arabic dabka music and cigarette smoke pouring out of the car. From spontaneous limo rides to dancing at a glamorous array of nightclubs, my spring break 2014 road trip to Sin City had enough memorable moments and photos to fill a Facebook newsfeed.
While my time in Vegas was riddled with the quintessential casinos, happy hour, street performers, mouth-watering restaurants and a phenomenal nightlife, it was also special as I was able to spend my first time in Vegas with three Arab friends of mine.
A typical night out meant helping put khool, traditional organic Arabic eyeliner, on everyone's eyes including my own, we mostly spoke in Arabic whether it was navigating directions or commenting on a pretty girl. We were late for everything, but made up for it by our lack of sleep.  All in all, we experienced quite a typical spring break in Las Vegas as university students.
Unlike most parties, however, we were together all the time, not just for the fun events. The road trip forced us to spend 13 hours of driving to Vegas and another 13 back to Fort Collins, during which time I had the pleasure of listening to hours of stories of about life in Saudi Arabia, family anecdotes, challenges with living in America as a foreign exchange student and asking a million questions along the way.
Along the same vein, I exchanged with Amir about my hopes for working at the U.S. Embassy in Baghdad, Iraq and even shared with him vulnerable moments while discussing loss of family members.
Of course, all was not serious during such a long journey. We laughed till we could not breathe, sang along to our favorite songs until our lungs were sore and simply enjoyed each other's company.
Sure I look on my "What happens in Vegas stays in Vegas" experience fondly, but I also cultivated friendships that went to strengthening our community together back in Fort Collins and as CSU Rams.
Now that Amir shared with me his brother's dream of attending university at Colorado State I am determined to help my friend assist his brother in achieving his full potential. One aspect of Arab culture I adopt into my every day is the emphasis and seriousness associated in community.
Brotherhood means blood and the community takes care of each other putting the needs of others sometimes before your own.
Instead of eating alone in my apartment staring at Hulu Plus all night, I spend my evenings eating kabsa on the floor, working on homework, playing card games and of course cigarettes — lots of cigarettes. Whether I need someone to help me with homework, assistance in changing a flat tire, advice for a troubled relationship or just to enjoy the company of a good friend, Amir and the rest of my friends who happen to be exchange students from the Middle East are always eager to include and take care of me as a sister.
The importance of community among fellow CSU Rams proves to be essential as a soon to be alumni and a soon to be 23-year-old woman living on her own in the Middle East. It is that community which supported me through the loss of my father, falling in love, seeing my hard work come to fruition and everything in between. They are sustaining force which keeps me accountable and reminds me of my worth as a human being.
If not for CSU's superb internationalization and exchange student programs I would develop relationships with bright, kind, interesting, and hospitable exchange students who have been and will continue to be of great precedence in my life.
Brooke Lake will always remember her international student Vegas trip fondly. Responses can be sent to letters@collegian.com.
In Brief:
Spending my break in Vegas with my Arab friends was a spectacularly memorable experience.
The importance of community at CSU cannot be overstated.
I am forever thankful for CSU's superb internationalization and exchange programs.