The right to vote is not arbitrary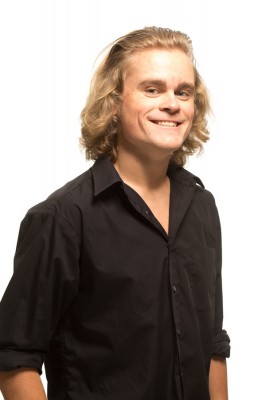 For once, I'm not going to argue that we should change anything about the system. When it comes to voting in this country, I believe the way we do things now are just fine. Regardless of how we view the opinions of others, everyone deserves the right to vote, with a few exceptions for extreme circumstances. No matter how extreme some ideals can be, as long as they can be expressed by an individual with control of their mental faculties and no proven intent to harm others, they should be considered to an equal degree with the beliefs of the rest of the nation. The right to vote is not an arbitrary matter.
What this matter really boils down to is the voice of the individual in society and equality. That means that in an advanced, equal society every man and woman should have the right to represent themselves and have their interests heard in a public forum to an equal degree. In voting situations, this means, of course, that they should have the right to vote for what they believe in (or what's available), and to have that vote count equally compared to the votes of others. These are rights that should extend to every individual in our day and age, unless they turn out to be a murderer or a looney tune. There are very few exceptions.
The only people that should not necessarily be a part of the unconditional right to vote are violent criminals and the mentally handicapped. While people of these descriptions should certainly not be deemed of lower status than regular citizens, the potential impacts of their decisions on society should be considered when revoking their rights to vote.  However, this should not be viewed as an attack on their significance as individuals; rather it is that their input is less suitable in a voting environment than a typical person's. As far as the law goes, there are currently protections against only criminals.
At the present moment, felons are currently prohibited from voting under federal law. Revocation of voting rights in this case makes sense; individuals who have proven themselves to be active menaces to society or who have behaved in a malevolent manner do not deserve to have their voices heard. Felonies go beyond normal levels of criminal activity; which can actually be a good indicator of the health of a metropolis. Petty crime and regular street delinquents can bring to light issues of poverty and disorder within a population. However, when it comes to those who commit violent felonies, a line of sorts is crossed, and revoking a vote is justified.
I don't think the present policy should be applied to convicts with nonviolent felonies. I must admit that I am not very informed as to what kind of activities constitute nonviolent felonies, but they should not necessarily have the same rights taken away. Some people in the criminal justice system might tell me differently, but, personally, nonviolent crimes do not strike me to be nearly as threatening or cruel as violent ones. If an individual has not displayed a clear, malicious intent towards society, I don't believe they should lose the right to vote.
The exception to the current policy that I believe should be in place is mentally disabled persons. I'm not referring to everyone with some form of handicap or condition; that would disenfranchise a significant portion of the population. I'm talking about those affected to a degree that they are incapable of taking care of themselves or making decisions independently. While this is likely a sensitive issue, I believe this to be a fair stance. If someone cannot make decisions for themselves regarding their everyday life, how can we expect them to handle the responsibility of representing themselves adequately in a voting environment? It may seem wrong to revoke the voting rights of such vulnerable individuals, but, honestly, how fully could they exercise the right in the first place?
Overall, though, I would say that the current system we have in place is pretty fair for everyone involved. Voting is a right that should not be denied to any individual, and the current exceptions we have are justified and adequate. Regardless of worldview, every capable, non-felonious individual should have their voice heard in our society.
Sean Kennedy is an undeclared freshman who wonders who is still voting for Michelle Bachmann. Seriously. Love, hate, and adoration can be sent to letters@collegian.com.
In Brief:
Everyone deserves the right to vote, with the exception of those in extreme circumstances.
The right to have your opinion count and be equally considered should be extended to all Americans
… unless you're a felon or severely mentally handicapped