Suing parents for tuition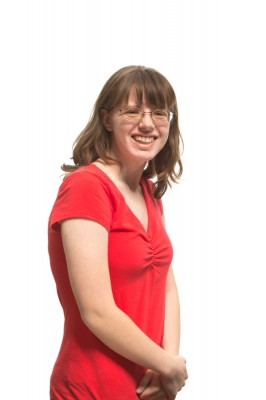 Here's a relevant news story for us: Rachel Canning, a New Jersey high school senior, was recently in court suing her parents for college tuition.
There are several things wrong with that sentence, and they all are covering up a deeper problem and an underlying question: How bad and how toxic does a family situation have to get for litigation to be considered a viable option?
It's no secret that college students like money, and that the less of our tuition we have to pay, the better. We like free things, such as free pizza, free liquor and especially free room and board or free textbooks. I'm sure that if we could do so cheaply, we'd sue for tuition, too, but from people we hate and who annoy us, like noisy neighbors or people who steal parking spots right out from under our noses. To sue our parents, the people who are responsible for our existence, is ludicrous for most of us, and you've got to wonder just how poisonous the atmosphere around the Canning family was before she decided to sue.
Rachel Canning claimed that she had been sexually abused by her father and fat-shamed by her mother and that the stress had caused her to develop bulimia and culminating in being kicked out by her parents. It's suspicious that Canning went to the civil courts instead of to the police for help, but there has to be a reason why the Canning family just fell apart this way. Things had to have been going wrong for a long time; perhaps not as drastically as Canning claimed, but there must have been signs.
No one has asked about the underlying issues that pushed things this far. Everyone has either condemned Canning for being entitled and spoiled or blamed her parents for not reining her in when she was younger. She should not be condemned, or given the money she demands, but she should be sent to court-ordered therapy or something so that she can have an environment where she can safely and privately discuss her problems and fix them as gracefully and completely as possible. She deserves sympathy because she does indeed have legitimate issues that need addressing, and being denounced as merely spoiled rotten is not going to make the problems go away. It's a simplistic way of covering up the deeper matters that caused her to develop an eating disorder and take her parents to court. As a society, we are focusing on the symptom of her problem, the lawsuit, and not on the actual root of the problem itself.
This case should never have come to trial because there is no possible way to ever make suing one's parents for tuition not sound absolutely horrible. There should be an investigation into the messed-up dynamics of the Canning family, because if an eighteen-year-old can sue for college money, how can people just dismiss this as an oddity? Canning is not just a spoiled little rich girl (though a spoiled little rich girl she is), but someone with actual serious mental and emotional needs that are going unaddressed in the media's focus on the superficialities of the case and the upsetting allegations she's made.
She needs help, not derision, and though I think she needs some life lessons knocked into her, she also has my pity. I feel sorry for her and find it sad that she thinks a lawsuit is the only option she has to deal with whatever has gone wrong between her and her parents. Her behavior is completely inappropriate and out of line, but she needs to be pointed in the direction of a good psychologist, or possibly a psychiatrist in case her deepest problems are the result of improper brain chemistry and she needs medication to fix them.
She has problems, and sadly she feels that she can't discuss them with her parents. She needs a trusted adult in her life to help her understand what's going on and how to fix things, not hordes of people she's never met dismissing her as another teenage drama queen. She obviously thinks that her parents cannot meet her emotional needs, so she needs people who do, and who can help her move past this unfortunate episode and make wise decisions.
I'm not apologizing for her completely inappropriate behavior. I'm just saying that her actions mean that there's something going drastically wrong in her life, and she needs help and support, not ridicule and punishment.
Allison Chase is a junior Creative Writing major. Letters and feedback can be sent to letters@collegian.com.
In Brief:
Litigation should never be considered a viable part of family dynamics.
Rachel Canning doesn't need our condemnation or judgement; she needs our support.
She has my pity, and needs some life lessons knocked into her.