Connect to those around you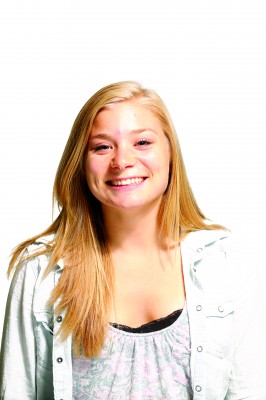 At Colorado State University and the community of Fort Collins in general, we are extremely fortunate to live in a "join and do" sort of enclave. The opportunities are limitless, wide in scope and truly encourage participation in all sorts of activities that may previously have been thought impossible.
With thanks to SLiCE and the other involvement entities on campus, I have been able to become involved with all sorts of interesting activities as a student here at CSU. As a freshman, I joined the triathlon team, of which I am now president. We are an extremely diverse group of about 80 students, studying a wide range of disciplines, hailing from all over the nation and with widely disparate athletic backgrounds. But we all fundamentally have something in common, because we all ended up on the triathlon team together. Last week, this bond was tested, tied and strengthened to represent more than just our love of sport.
And on Monday, February 17 one of our teammates was hit by a car while riding his bike through the intersection of Taft and Elizabeth. He was going straight and a car turned left in front of him. He smashed through the windshield and the front fork of his bike is bent in entirely the wrong direction. He was taken to Poudre Valley Hospital under the pretense of precaution; what started as a safeguard was quickly transformed into legitimate concern as radiography revealed a lacerated kidney and spleen. The doctors told us that on a scale of one to five, his injuries were at a level five. He was in the ICU for two days being monitored as the doctors decided whether or not preventative surgery — to keep the organs from rupturing — was necessary.
When we got the news on Monday night, there were about five of us that were already together; we headed straight to the hospital. We were soon joined by his roommates, friends and parent who, luckily, live close by in Colorado Springs.
Our teammate is now out of the ICU and will not be needing surgery, but he is still in the hospital. The outreach from the community was incredible. The Coloradoan ran a story about it which, when posted to their Facebook page, had an incredible reach and received many encouraging messages for our injured teammate. The outreach that we felt last week was incredible. I can't tell you how many people sent messages asking how he was doing, what they could do to help and if they were allowed to visit. It was truly overwhelming and our little triathlon community really came together to make sure we were all doing OK.
And, that's really awesome and I love what it's done for our community. Our team was really close to begin with since we end up spending so much time together, and I love every single one of my teammates more than I can really express. Being on a team, working hard and knowing that it's for a reason is a feeling that really can't be described if you haven't before felt and understood it.
But all that being said, I think there's a more important take-away from this situation. Why do we as humans wait until something bad happens to come together? I understand that humans fundamentally are more able to bond in stressful situations; that's human nature. But we live in a world of a fixed amount of time. And if we choose to spend our time with certain people, that is a conscious choice that represents an inherent common ground between them. So why do we wait?
This is something that I am personally really bad about. So many times in my life I haven't recognized or acknowledged what I had until it was too late. And I've learned so much from these experiences. But I just feel like maybe these situations, the pretenses under which we normally bond, would be so much easier to tackle if you already knew where you were going to turn when stuff gets real.
I don't think there's really an answer to this question; all I'm saying is that it doesn't have to be this way into perpetuity. I loved my teammates before one of them got hurt; I love them even more now. We joined a team and gained a family, as one of them stated in a manner all too apropos. And the first step in any process of growth is identifying the knowns, unknowns and desired outcomes. If we're consciously aware that we, as members of the human race, struggle to let people in and tend to wait until the last minute to make connections, there's no reason that we can't change that. Nobody likes to feel vulnerable. But everyone is fundamentally united in their distaste towards the feeling. And just like that, we all have common ground.
I guess what I've learned is that my teammates and I are incredibly lucky to have each other in our lives; to have connected on such a deep level over our careers as students and triathletes. And if we have the opportunity to connect with other people on that level, why not take advantage of it? The people in your life are more than likely there due to some choice that you have made along the way. Let them mean something to you, because you never know what might happen tomorrow.
Collegian columnist Geneva Mueller is happy to be on common ground with those around her. Comments can be sent to letters@collegian.com.
In Brief:
Somehow we always wait for something monumental to happen before we come together.
We are more similar than we are different; we need to remember this in our day-to-day lives.
We always wait until the last minute to make connections — don't wait until it's too late.