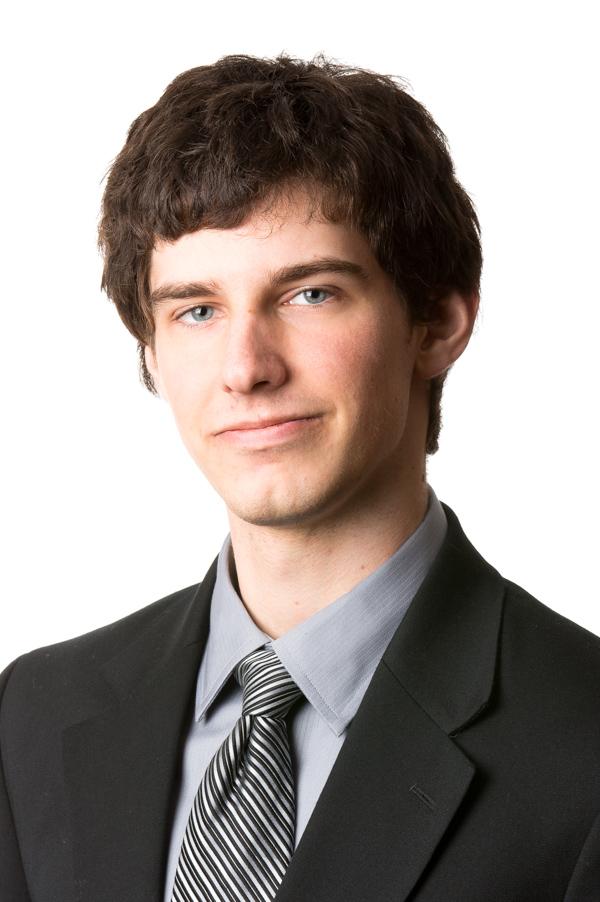 Martin Luther King Jr. once said that "The moral arc of the universe is long and bends towards justice."
Yesterday, the Supreme Court of the United States heard oral arguments in a case regarding California's Proposition 8, the state constitutional amendment that banned gay marriage in Califonia. Today, the Supreme Court is hearing oral arguments about a case against the Defense of Marriage Act, a federal law that allows the states to not recognize marriages between gay men and lesbians.
To put it bluntly, there isn't any reason for either Proposition 8 or the Defense of Marriage Act (DOMA) to remain in place. They are both discriminatory, as they actively deny rights that are normally granted without question to a specific segment of the public based on a single trait that makes them different.
On those grounds alone, Proposition 8 should be struck down and DOMA should be repealed. They are comparable to denying African Americans or women the right to vote based on skin color and gender, respectively.
Specifically with regards to Proposition 8, one of the leading arguments that was put forward was that the definition of marriage should not be redefined to accommodate gay and lesbian people. However, this ignores the fact that the definition of marriage has been changed before.
It was not that long ago that a person of color and a white person were not allowed to marry. The definition then was that marriage was reserved for people of the same race, with no mixing allowed. A white man marrying a black woman, and vice versa, was something that made some people uncomfortable, much like two men or two women getting married does today. If you need evidence for this, try to watch the movie "Guess Who's Coming to Dinner" without feeling like the issue of interracial marriage being wrong or illegal (which is the central problem in the plot) is a foreign concept.
Allowing gay men and lesbians to marry is not going to tear down or otherwise weaken the institution of marriage. As with all things, definitions can change with time and, if the polling from my generation is anything to go by, "gay marriage" is inevitably going to just be "marriage," which is what it is anyway.
Just because a person is gay or lesbian is no reason to exclude them from the rights and benefits that straight people enjoy. On those grounds alone, Proposition 8 should be struck down.
DOMA is a bit more complicated, but is discriminatory in the same way as Proposition 8. It defines marriage as between a man and a woman at the federal level, but it also provides that "No State, territory, or possession of the United States, or Indian tribe, shall be required to give effect to any public act, record, or judicial proceeding of any other State, territory, possession, or tribe respecting a relationship between persons of the same sex that is treated as a marriage under the laws of such other State, territory, possession, or tribe, or a right or claim arising from such relationship."
In layman's terms, DOMA says that the states are not required to recognize a gay marriage if it is legal in one state, but not in theirs. Ordinarily, the states would have to recognize a marriage from another state, but DOMA allows them to overlook that if the couple happens to be gay or lesbian. For example, Colorado is not required to recognize a same-sex couple that was married in Iowa if Colorado does not recognize gay marriage (which it doesn't).
DOMA needs to be overturned because, like Proposition 8, it specifically targets homosexual couples and denies them the legal and material benefits of a marriage (such as visitation rights at hospitals, filing taxes jointly, access to pensions, etc).
Logically, that's why I think that both Proposition 8 and DOMA need to go.
Personally, I believe that a law that specifically target a minority and denies them the rights that everyone else already has is wrong. I believe that doing so goes against the promises that this country is founded upon.
Just because I am a straight man does not mean that I am exclusively entitled to the benefits of marriage. If a gay man or a lesbian woman has found someone that they love, and want to spend the rest of their lives with, they should be allowed to get married. That kind of love is not something to be dismissed, vilified or discriminated against.
It is something to be celebrated. Laws that go against that sort of love need to be repealed. They have no place in a society that is considered to be the pinnacle of "Liberty and Justice for All."
Editorial Editor Caleb Hendrich is a senior Journalism and Political Science double major. His columns appear Tuesdays in the Collegian. Letters and feedback can be sent to letters@collegian.com.