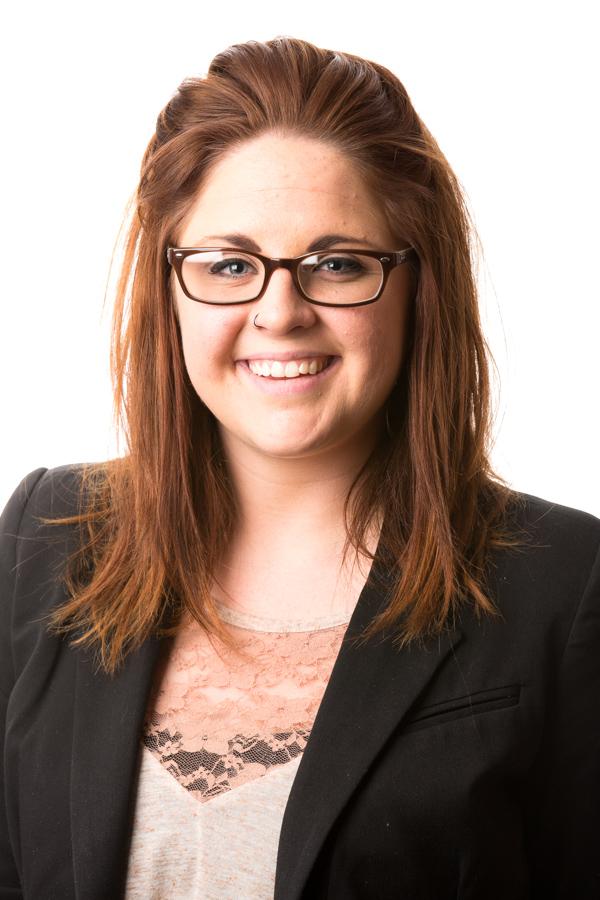 Before summiting the first peak of the day, I started to hit an unexpected mental wall. I considered myself to be a strong-willed, able-bodied climber who was capable of summiting Gray's Peak at 14,278 feet in just under two hours using my climbing experience and know-how to get me up the mountain.That's just it — I considered myself. Me. I. Not we.Hiking a mountain is a perfect metaphor to describe the importance of community. Anyone with a background in hiking can tell you that it is an activity rooted in team work. From the trailhead, to the summit and back down the success of hiking a Colorado fourteener is inextricably dependent on the unity and ability of ones team at large.
My group was comprised of three experienced climbers, including myself. We decided to have a girls' day where instead of sitting around eating Thai food and ice cream while watching The Office, we would enjoy the pleasure of waking up at 4 a.m. to drive three-and-a-half hours to reach the trailhead. It is there we would deprive our body of precious oxygen in high altitude under physical exertion, while exposing ourselves to the fickle and sometimes dangerous elements, all in the name of summiting.
One cannot fathom the rationale behind this seeming insanity until you actually partake in its precarious dance.
On the last leg of the ascent I started to feel the lack of oxygen. The patellar tendonitis in my knee was acting up. My back muscles were cramping and a flood of negativity came over me. Needless to say my body was begging for an excuse to stop. The climb itself was in no way exceptionally difficult, but mentally, I was hitting a wall.
I came to a grinding halt as I stared at feet in disbelief — I was unable to walk one more step. I felt defeated, weak and frustrated. I started to think a summit was impossible to achieve.
Very quickly my hiking buddies noticed the anguish starting to set in. Without pause they stopped to encourage me, exclaiming, "We will summit together. You can do this! Let me carry your pack the rest of the way." Letting go of my pack for the remaining leg also meant letting go of my pride in order to finish strong-as a team.
Reaching the top of a peak overwhelms hikers with a uniquely powerful sense of triumph. This accomplishment is best shared as a team because whether the struggle of climbing occurred personally or with fellow climbers, the success is enjoyed as a unit.
While I was celebrating and taking rest amongst my friends I couldn't help but sing the famous Beatles song "With A Little Help From My Friends." Yes, I even get high with a little help from my friends, I thought, as I looked out the fourteen thousand foot vast expanse that is the Rocky Mountains.
My demeanor and physical aptitude turned around so much that, thanks to my girls, we decided to summit the adjacent peak, Torrey's, in record time despite bad weather.
While I stood on Torrey's Peak with rain starting to kiss my face and my friends squeezing me with proud hugs I arrived at a revelation: even when you feel you have hit your physical, emotional or spiritual breaking point, words of encouragement and love can be powerful enough to help you climb even farther and summit another mountain.
Let us build up our brothers and sisters in love; for authentic community is altogether necessary in order to live a life worth living. I was not created to live, struggle, celebrate and mourn in isolation.
I get by with a little help from my friends.