Dub-Mex, One Direction's Favorite, and more Irish Food
It's my last week in Dublin and I realized that there is a certain facet of Dublin life I have yet to cover in depth.
That facet is food. Glorious, glorious food.
I love food.  I eat it on a regular basis. If I had a travel memoir, it wouldn't be Eat, Pray, Love, it would probably just be Eat. 
I hadn't heard good things about Dublin's cuisine before hopping on the plane; in fact, a lot of people had advised me not to expect much.  Here are the things I did know: the island is famous for their potatoes, the lamb is supposed to be divine, and the cheese (and dairy in general: 4% milk!) is to die for.
I remember the first week of being here and how a lot of my fellow Americans were stricken with the notion that anything seemingly exotic or niche-y in Dublin (and by that, I mean barbeque, sushi, indian food, etc.) was going to be made a mess of and was generally to be avoided.  Therefore, those first few days– mainly because of how gullible I am– were spent eating nothing but pub food.  Not that I was necessarily complaining.  I've written previously about my love for vinegar-and-mayo fries (whoops– I mean chips) so my cravings for carbs and starches were supremely satisfied. Nothing can keep me from missing Thai food, though, no matter where I go, and it only took a few weeks for me to seriously start having noodle withdrawals.  Takeout was approached, inspected, ingested, appreciated…and from that moment on, coveted.
Since that fish-and-chips laden first week, my group of friends and I have begun to branch out more.  It took me a while to realize it, but you really shouldn't generalize when it comes to food: there are good places and there are bad places whether or not the food is 'traditional'.  It's the same as in America– some might call McDonald's typical American cuisine but you don't see me recommending that over Cafe Mexicali, now do you?
Anyway, in my last week, I've definitely decided on my favorite places to head to after work, on weekends, and on-the-go, and I'm listing them below:
1. Red Torch Ginger
Recently, two friends and I decided to have a rare "treat yo-self" night and splurge on a nice meal.  We waited a long time for a table– nearly 45 minutes– but the staff was incredibly friendly and even gave us a free appetizer to pass the time (prawn crackers: yum).  Two bottles of wine later, we were seated and eating what is probably some of the best Pad Thai I've ever had and in a fairly large portion, too, so that I could take some home and eat it at work the following day.  Needless to say, I finally got my Thai fix.
2. Nando's
This is not a local Dublin spot by any means, but a chain specializing in South African casual dining.  To put it into perspective, it's really similar to the ordering layout of Fuzzy's, where you approach the counter, order, and then sit down to enjoy your food.  At Nando's you basically order a hunk of chicken and douse it with a sauce of your choosing (garlic and herb, lemon, extra hot, etc.), and then order a couple of sides.  We originally ate here because a friend of mine loves One Direction and heard that Nando's was a favorite spot of Niall's (oh, you know you'd be curious, too), and he's definitely got a point.  Anywhere that offers me ¼ of a chicken is a place where I'm going to feel like my appetite is respected.  Also, I'm now realizing how stupid it was for me to allow myself to be so obsessed considering there are no Nando's chains in Colorado…..
3.  Pablo Picante
I think this burrito joint was love at first sight rather than first bite, just because of the neon rendering of a Mexican luchador hanging outside of the burrito joint's front entrance.  The whole restaurant has a luchador theme– well, all of the Pablo Picantes, considering how they've expanded over the past few years– and a simple, amazing menu.  Oh, and there's a student discount.  I do love me a student discount.   Then it was love again, this time at first bite.  Love at first sight and then at first bite.  I think it's the sauce that makes it so spectacular; I had the creamy salsa and I could probably eat that by the spoonful.  A friend of mine loves spicy food and was definitely not disappointed: I could see his cheeks flushing and his eyes watering with every bite.  Who knew there was such a thing as Dub-Mex?
4.  Lemon
Salmon crepes.  Waffles with Grand Marnier drizzled on top of them.  Nutella on everything.  Do I really need to go on?  We went here for a quick brunch break one morning before a sightseeing trip and I swear, the crepes here are absolutely heavenly.  I had one with bananas and dark chocolate and I devoured the whole thing in less than fifteen minutes…but I guess you didn't really need to know the details.  I can't wait to go back and try something new and daintily eat it like the lady I am.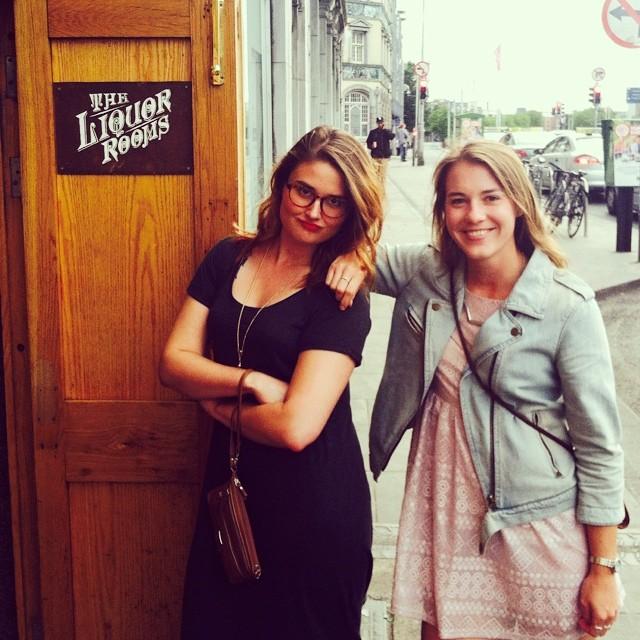 5. The Liquor Rooms
Okay, so this isn't technically food (though I'm pretty positive you can order food here), but I was in hipster heaven when I walked through the doors.  There's cool craft cocktails with crazy names and vintage decor, like dim neon lighting and striped wallpaper.  I hit hipster paradise overload when I heard their live performers, who reminded me of the Andrews Sisters.  It's a good after dinner spot, or at least a good place to come in, dance a little, and generally unwind.  It made me feel a lot classier than I really am, I'll tell you that much.  
I'm satisfied– I finally got to talk about food for an entire post.  Get ready for a supremely sentimental one coming up next.  I mean, can you blame me?  It's only two more days until I hop on a plane home and I can't help feeling a little emotional about it.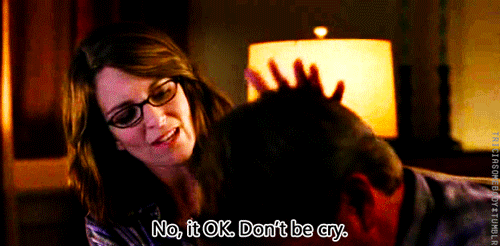 Until next time!