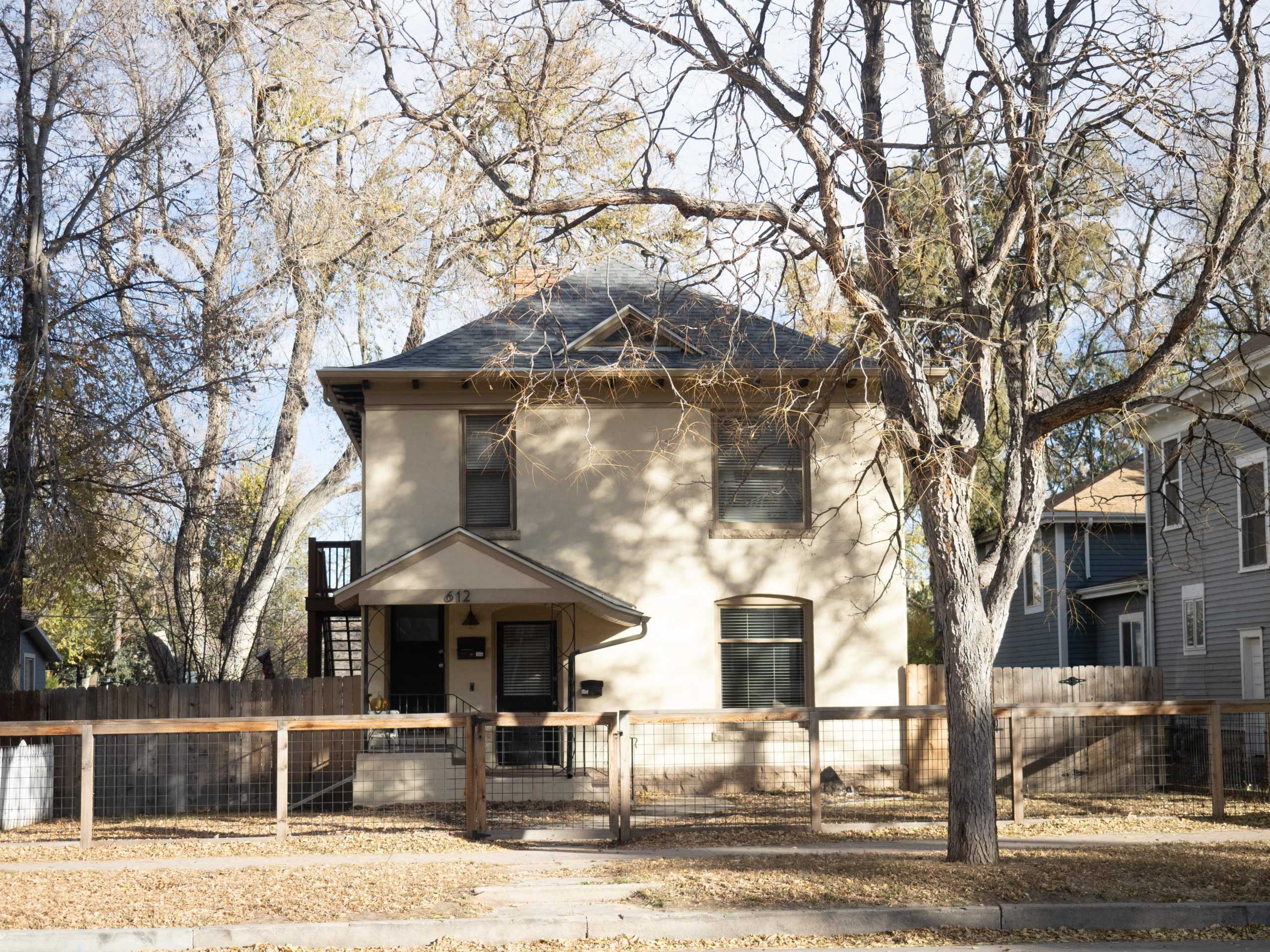 Fort Collins is a charming town full of historical, architecturally detailed buildings that eventually became an inspiration for Disneyland's Main Street, USA and every Disney Park Main Street after that.
A man named Harper Goff spent his childhood growing up in early 1910s Fort Collins. Goff was born in 1911 and lived in a two-story brick house less than a block away from The Oval and the train tracks, though his family moved to Santa Ana, California, in 1920. Years later, in 1951, he and Walt Disney had a chance encounter at a London train shop.
"He was in England and so was Disney, and they didn't know each other, but they both wanted the same train set," Fort Collins Historical Society board member Meg Dunn said. "They both were eyeing it and clearly got into a conversation."
Goff already had an extensive career as a set designer and illustrator for many well-known publications and production companies. 
"Harper (Goff) actually was involved in movie sets — some really famous ones like '20,000 Leagues Under the Sea,' 'Casablanca,' … so he already had all the skills Disney was looking for," Dunn said. 
When it came time to design Disneyland, Goff was a lead designer or "imagineer" for the project. He had photographs taken of the buildings in Old Town to use as inspiration for designs on Main Street Disneyland. 
It has that connection that everybody loves to Harper Goff, and as soon as the house is torn down, we no longer really have a connection — we just have written documents." –Meg Dunn, Fort Collins Historical Society board member
Goff took inspiration from many of the buildings in Fort Collins to create a small town Americana feel on Main Street, USA. 
"When Disney wanted a set that felt like good old small-town America, that's when Harper is thinking back to all the buildings," Dunn said. "That's what real authentic America feels like, is our downtown."
Among these buildings were the First National Bank building, the former fire station and Old Main at Colorado State University, which burned down in 1970. Goff's childhood home could have also served as inspiration for the small-town feel Disney was hoping for. 
The two-story brick duplex on South Howes Street that Goff grew up in is now pale yellow and stucco-covered. It sits along South Howes Street, sandwiched between other century-old homes. Although the house was built in 1900, it is still standing strong and has housed many Colorado State University students throughout the years. 
"It's interesting that even though he lived in other places after being here, and being so young, he still had that nostalgia and connection to Fort Collins," Dunn said. 
Goff lived in the home as a child with his parents, Ralph and Maude. The couple got married in the house, as did Maude's younger sister and her husband a few years after. Maude and her brother, Clark Anderson, were owners of the Fort Collins Express-Courier, which later became The Coloradoan. 
Although the house is technically for sale and there have been proposals for development, the historical significance of the house has made it difficult for anything to be approved. 
"It has that connection that everybody loves to Harper Goff, and as soon as the house is torn down, we no longer really have a connection — we just have written documents," Dunn said. 
The 121-year-old house, along with a 20-foot mural by Chris Bates at The Exchange in Old Town, are the last physical ties Fort Collins has to Harper Goff. 
Bates was commissioned by The Exchange to liven up the space with artwork. As Bates was working, he noticed the side street named Harper Goff Alley. He then proposed the idea to the developers to create a black-and-white, portrait-style mural of Harper Goff.
Bates' mural of Goff is a lasting tribute to his impact on the city. Bates even mentioned that Goff's niece and cousin decided to make a trip from Colorado Springs, Colorado, to Fort Collins to see the mural.
"They drove up and sat outside and we talked about him and the mural and how cool it was; it was a really cool exchange to meet some of his family members," Bates said. 
Harper Goff's legacy continues to live on in Fort Collins — the legacy of a man who was wildly successful but somehow still kept the love for his childhood hometown alive. 
"I think it's cool to have a piece of art in town that tells a story of one of the Fort Collins legends who has had a pretty big impact on Fort Collins," said Bates of his mural. "A lot of people don't know — it helps shed light on this person's legacy."
Reach Lindsay Barker at news@collegian.com or on Twitter @lindsaybarkerj.