Kruger Rock Fire updates for Nov. 17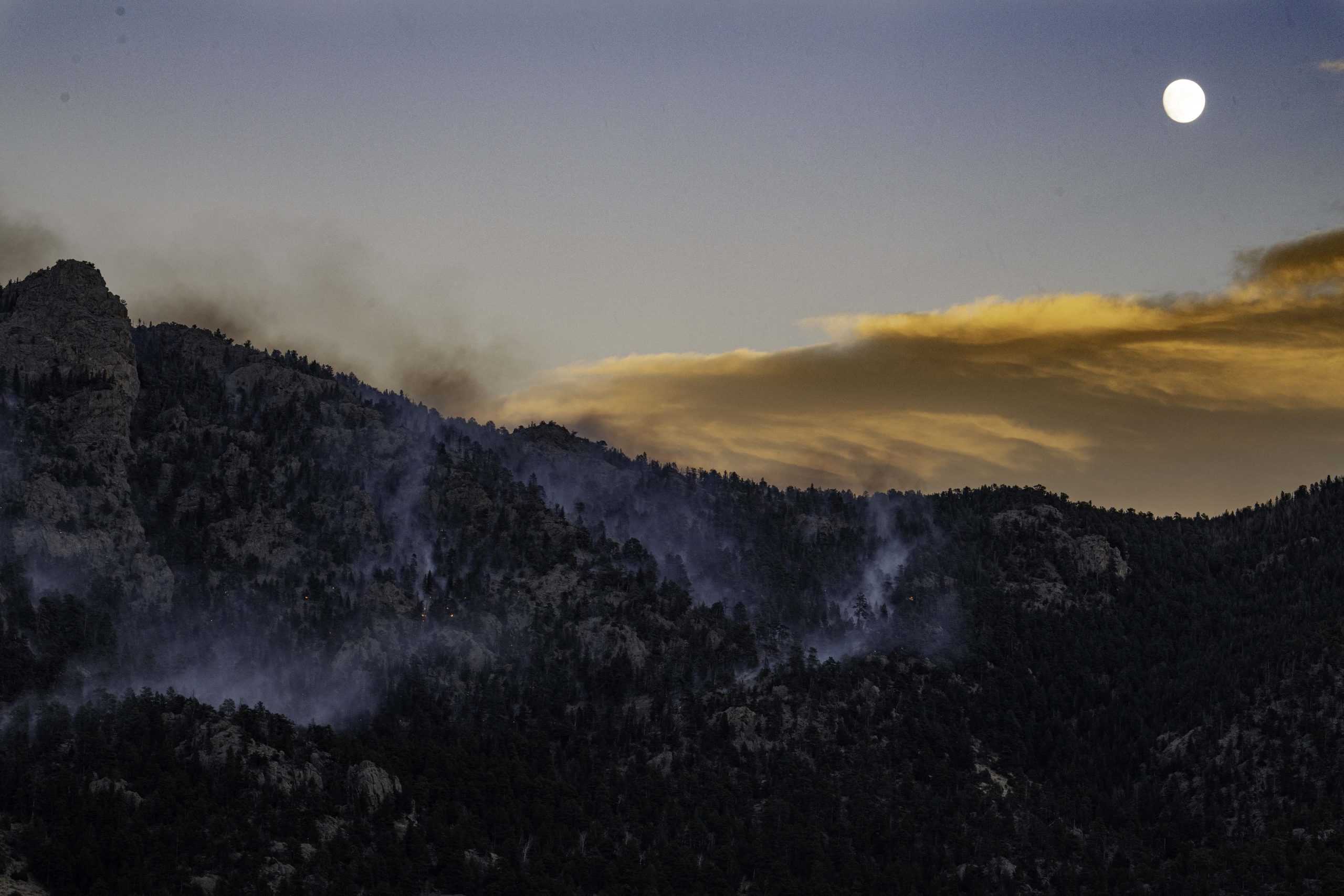 Editor's Note: The Collegian will continue to update this story as firefighting efforts progress.
Update Nov. 17 at 12:27 p.m.
The Larimer County Sheriff's Office downgraded evacuations in some areas along the west side of Highway 36 from mandatory to voluntary, according to an alert from 12:24 p.m. This is for residents and businesses south of Meadowdale Lane to the Boulder County line along the west side of the highway. 
LCSO also announced US 36 is now open between Lyons, Colorado, and Estes Park.
Original story
As of Wednesday morning, the Kruger Rock Fire that broke out in Estes Park, Colorado, on the morning of Nov. 16 is burning at approximately 140 acres and is at 15% containment.
The United States Forest Service Canyon Lakes Ranger District said in a tweet Nov. 17 that the fire did not grow very much overnight and firefighters will take advantage of lower temperatures and less wind forecasted for Wednesday to continue to fight the fire.
"Fire resources continue to arrive from throughout the county, state and region," the tweet said.
The Larimer County Sheriff's Office lifted some evacuation orders just after noon on Wednesday for residents and businesses on the east side of United States Highway 36. "This includes the Pole Hill Road and Panorama Peak area and everything south to the Boulder County line," the update said.
The fire was first reported just before 7 a.m. Tuesday in an area southeast of Estes Park between Little Valley Road and Fish Creek Road, according to the LCSO. The fire started after a tree fell onto a nearby powerline, "causing it to arc and start the fire," according to LCSO. Strong winds Tuesday caused the tree to fall and allowed the fire to grow rapidly in what the LCSO said was steep terrain.
As of Tuesday night, the fire was at 15% containment and reached 133 acres. At 6:37 p.m. Tuesday, LCSO reported that a fixed-wing aircraft, on a historic flight to contribute to firefighting efforts overnight, crashed south of Estes Park. They found the crash site at 9:49 p.m. and discovered the pilot had died. More information and a full investigation into the cause of the crash is ongoing.
Reach Serena Bettis at news@collegian.com or on Twitter @serenaroseb.