Food Bank requests record number of turkeys before Thanksgiving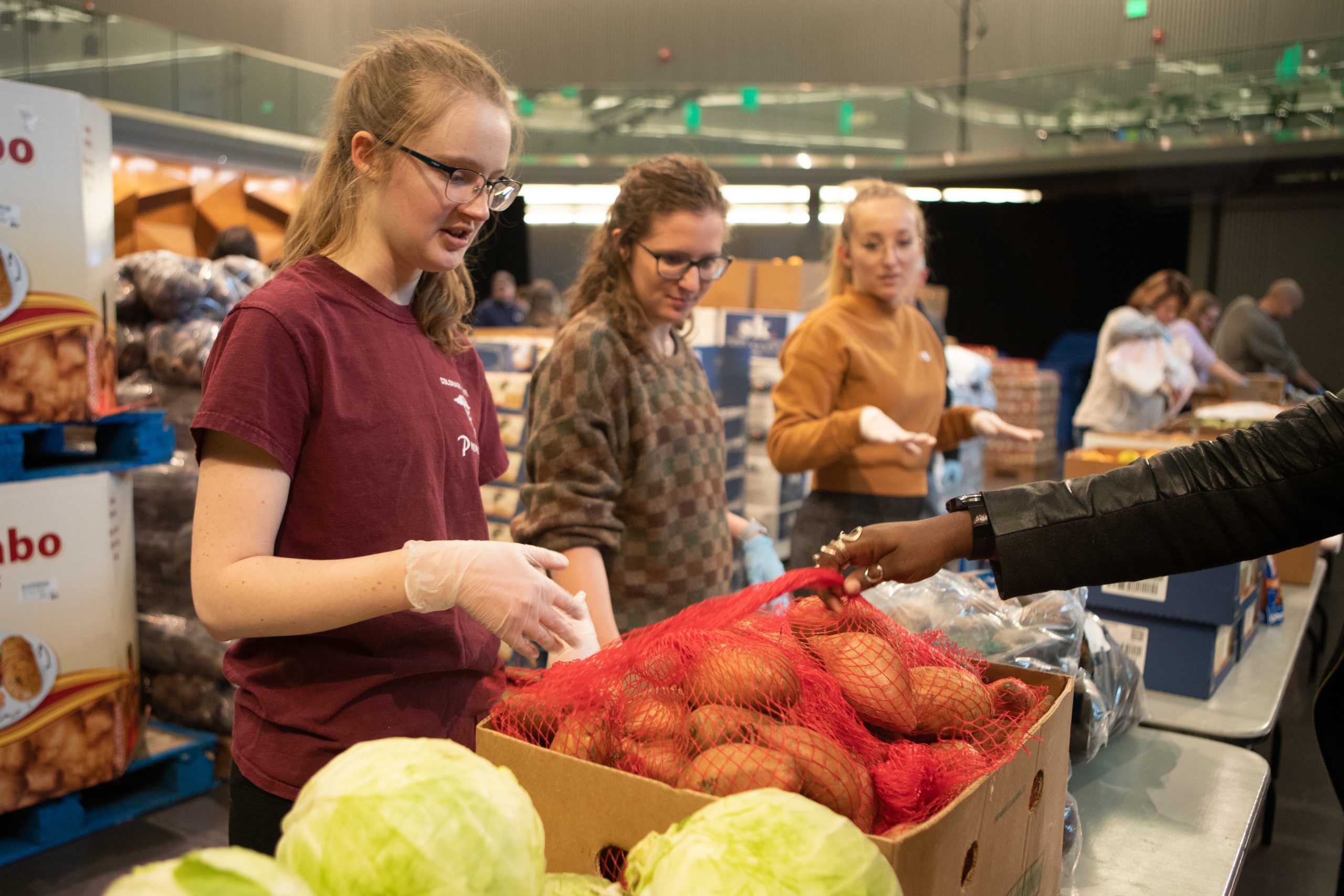 Amid the ongoing pandemic and ever-changing supply chain shortage, the Food Bank for Larimer County has an even greater need for turkey donations than usual. 
According to a Nov. 15 media advisory, this year's Tour de Turkey is "the most challenging turkey drive in (the food bank's) operational history, and the organization is calling on all who are able to donate a frozen turkey, ham or whole chicken on or before Nov. 18."
Based on increased food insecurity and decreased availability, the food bank wants to collect over 6,500 turkeys, which they say is thousands more than they have gathered in the past.
"This is a red alert," said Amy Pezzani, CEO of the Food Bank for Larimer County, in the media advisory. "We need turkeys. We are genuinely worried about holiday meal availability for everyone who has requested extra support. … Our goal is to ensure that no one in our community goes without a holiday meal this Thanksgiving."
According to the media advisory, Feeding America estimated that food insecurity in Larimer County has increased by 27% since 2019. The media advisory said recipients of the food bank's turkeys are identified early in the year and supported by "a group of 108 partner agencies and schools that work closely with those facing extreme need." The recipient group includes 1,500 local school district students.
The Food Bank for Larimer County will host two Tour de Turkey events Nov. 18 from 6 a.m. to 6 p.m. at the Orchards Shopping Center in Loveland, Colorado, and in Fort Collins on the corner of College Avenue and Drake Road in the old Kmart parking lot. The first 250 donors at each location will receive a coupon for a free six-pack of New Belgium beer, and donors have the opportunity to win a $50 New Belgium prize package as well.
If those wishing to donate cannot find turkeys, the food bank will except hams and whole chickens as well. All donated hams, turkeys and chickens must be frozen in order to ensure safe transportation and distribution.
Reach Serena Bettis at news@collegian.com or on Twitter @serenaroseb.