Flu at CSU? Fort Collins braces for a heightened flu season
Samy Gentle
November 9, 2021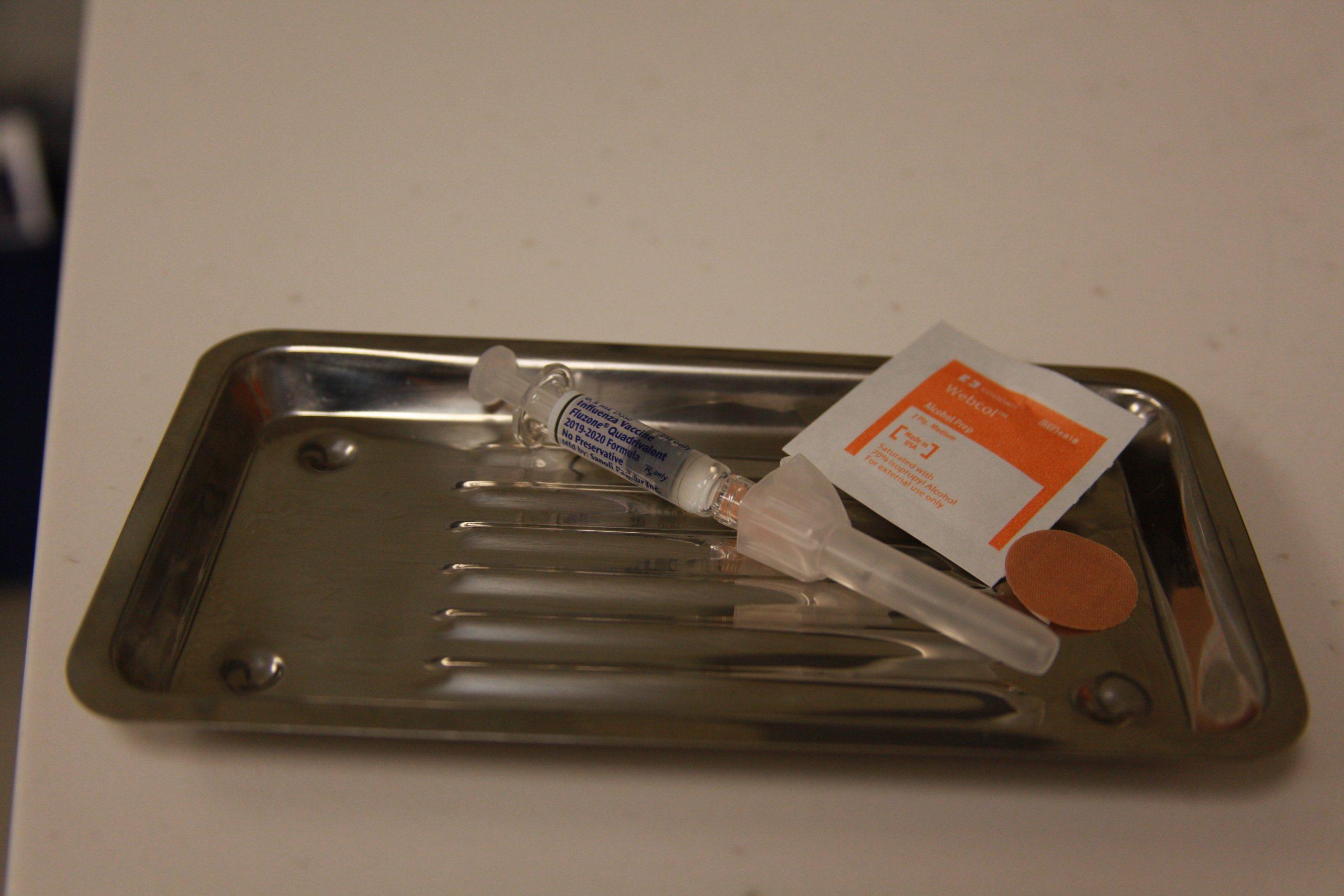 As winter approaches, so does the height of flu activity in the United States, according to the Centers for Disease Control and Prevention. Historically, February has been the month with the most flu activity, followed by December and then January, according to the CDC.
The flu, which typically causes symptoms like body aches, sore throat and fatigue, can also develop into more serious complications such as pneumonia, according to the CDC. This makes the coming flu season all the more important as hospitals in Larimer County have run out of space due to COVID-19 hospitalizations. 
The flu can spread very quickly across college campuses like Colorado State University, but flu shots can help lessen severity and duration of the sickness or prevent it altogether, said Abby Tynan, communications coordinator at the CSU Health Network. 
"A flu shot not only protects the individual receiving the shot, it also protects those in the community who are most vulnerable and may not be able to get vaccinated," Tynan said.
Tynan said CSU students can get their flu shots on campus at the CSU Health and Medical Center and can make an appointment online through the Health Network's student portal or over the phone by calling 970-491-7121.  
CSU Health Network flu shots are fully covered cost-wise by many insurance plans, including the Student Health Insurance Plan available through CSU, Tynan said. Because of this, Tynan said flu shots are likely fully covered by a student's insurance plan and there won't be a need for out-of-pocket costs. However, Tynan said students should check with their individual health plans in advance.  
Alternatively, students may look into locations in the Fort Collins community that also have flu shots available, such as grocery stores, pharmacies and doctors' offices, Tynan said. 
Beverly Earley, public health and risk manager at CSU Health Network, said students can receive the flu shot regardless of whether they have recently received or plan to receive a COVID-19 vaccination, as there is "no waiting interval" needed between getting them. However, Earley noted that the flu shot should not be seen as an alternative to the COVID-19 vaccine and said there is not enough data to support that a flu vaccine will lessen COVID-19 symptoms.
"It's important to get both vaccines this year, as experts expect the flu season to be worse than it was last year," Earley said. "Hospitals are reaching max capacity and having everyone vaccinated helps free up space in the hospitals." 
Reach Samy Gentle at news@collegian.com or on Twitter@samy_gentle_.