Update: Kruger Rock Fire reaches 147 acres, 60% containment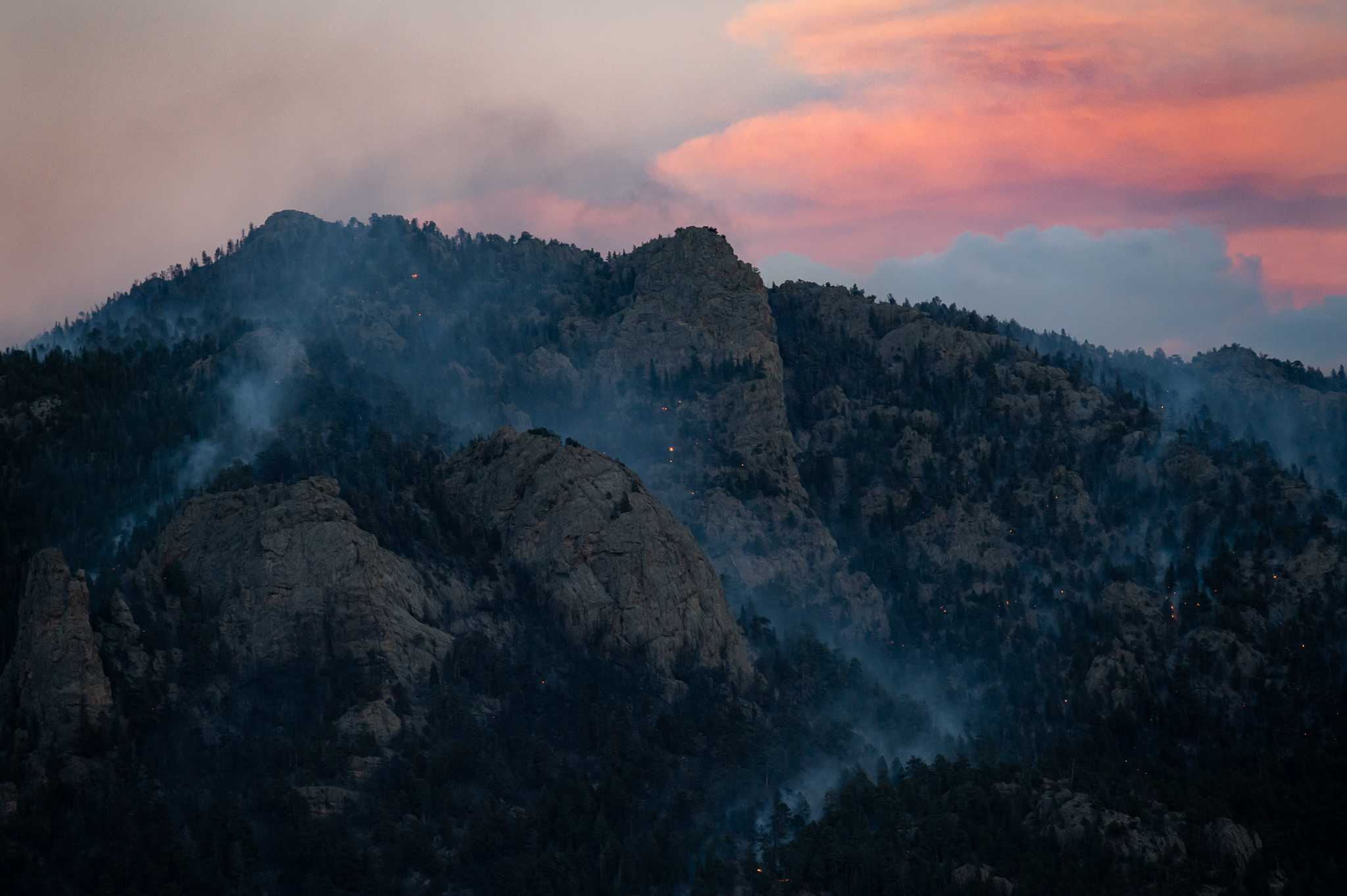 Nov.19 Update
As of 8 a.m. Nov. 19, the Kruger Rock wildfire has reached 147 acres in size and is 60% contained. According to the Larimer County Sheriff's Office, the fire started when wind blew a tree into a power line. Permitting good weather conditions, aircrafts will be available to help firefighters on the ground today.
There are not any new evacuations or road closures at this time. 
Original Story
Larimer County residents on the south side of Estes Park were forced to evacuate after the Kruger Rock wildfire began Tuesday morning.
At 9:45 a.m., the fire was estimated to be around 75 acres, getting to 100 acres by 1:20 p.m. Areas under evacuation orders include Little Valley and Hermit Park. According to the Larimer County Sheriff's Twitter, there are several locations available for fire evacuees in Estes Park and Longmont, including LifeBridge Church and the local YMCA. 
Colorado State Patrol tweeted that Highway 36 is closed at Mall Road and Apple Valley Road due to the fire. 
According to Larimer County, the cause of the fire is unknown and was reported shortly before 7 a.m. this morning. At their 1 p.m. update, no structures had been burned, but many were threatened. As of the last update at 3 p.m, the fire is 11% contained. 
Reach Noelle Mason and Katrina Leibee at news@collegian.com or on Twitter @csucollegian