City Council revisits use of force incident, votes on budget
Austria Cohn
November 17, 2021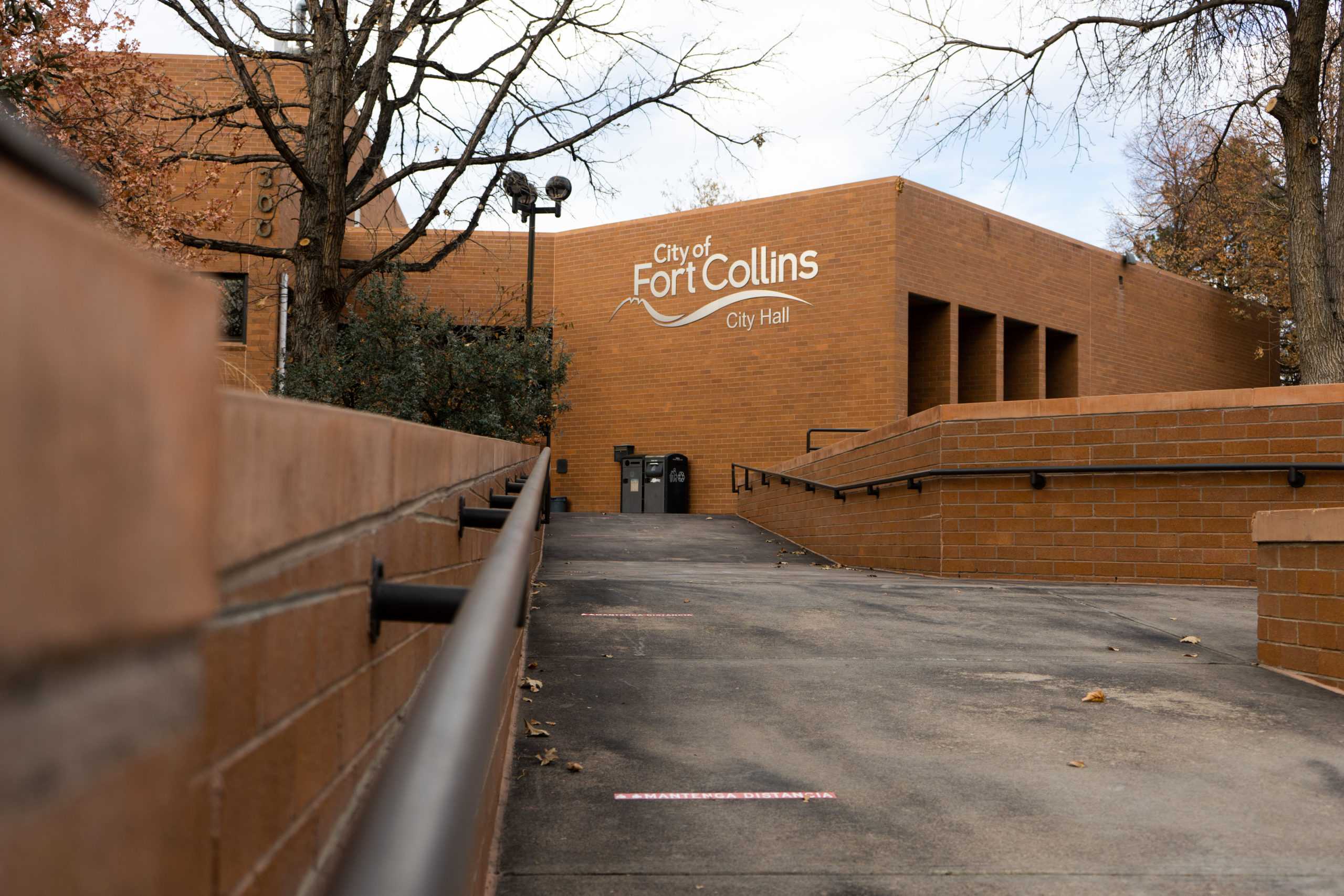 A regular council meeting took place on Tuesday, Nov. 16, which included the final reading of the 2022 fiscal year budget. During the public comment portion, there were several residents who advocated for reallocating police funds. 
The council is adopting a one-year budget rather than the normal two-year. Similar to the previous council meeting on Nov. 2, many residents of Fort Collins spoke during public comment about reallocating the Fort Collins Police Services funds. 
"Fort Collins has the opportunity to be a national leader in taking steps toward creating positive change — to begin funding programs that actually serve and benefit disadvantaged, marginalized neighbors in this community," a Fort Collins resident said during public comment. 
The video footage of Cynthia Wales' arrest was played by one of the residents who spoke during public comment. 
"If there were people actually trained in de-escalation and mental health care present and not someone who automatically escalated the situation … the situation would have been completely different," another member of the public said. 
"There are a lot of things that our officers are expected to do that we don't want to be involved in," Fort Collins Chief of Police Jeff Swoboda said. "But people need a resource, and so just saying it shouldn't be anyone or abolishing the police — people are entitled to their opinions — but I'm not sure where we go with that conversation." 
"I think we all want the same ends; we just disagree on how to get there," said Councilmember Julie Pignataro, District 2. "Similarly to how I don't believe we should defund schools that need help, I don't believe we should defund our police department as it's working to better itself." 
"While we're not perfect, we definitely have an amazing group of police officers that were mischaracterized multiple times through people's comments tonight," Swoboda said. "I'm very proud to be the police chief." 
2022 budget
The budget discussion was short and involved a brief staff presentation and a single comment from Councilmember Kelly Ohlson, District 5. The budget was adopted unanimously, 7-0. 
"Although imperfect as it is, it's the first budget I've ever enthusiastically supported," Ohlson said. "I've voted against probably half of them, and the others I bit my lip when I voted for them — this one, I don't have to do either." 
Resolution 2021-105 adopting the 2021 Civic Center master plan
Another item discussed was the master plan, which involves a cost estimate for the new buildings that are necessary for a 30-year growth. 
One of the main points talked about throughout the discussion was the Civic Center Parking Structure. 
"I just think we need to start marking these really fundamental shifts in how we live around our city," Mayor Pro Tem Emily Francis said. "When we're looking at a Civic Center master plan that's for the next 30-plus years, this just doesn't seem like planning for the future." 
"We're building for the future here; we're building for 30 years out, and hopefully public transportation in 30 years is much more adequate to meet the needs of our City and staff," said Councilmember Tricia Canonico, District 3. 
The resolution was adopted 6-1 with Francis against. 
"I think we have a lot of people who are out of the area who are going to be dependent on cars," said Councilmember Susan Gutowsky, District 1. "I know we would love in five years for that not to happen, but we have no assurance, and so I would go with including it for now." 
There were four items pulled from the consent agenda for further discussion: 
Item 8: Items relating to 2022 utility rates, fees and charges

Item 19: Resolution 2021-105 adopting the 2021 Civic Center master plan

Item 22: Resolution 2021-108 authorizing the City manager to sign a master license agreement with Crown Castle Fiber LLC for small wireless communication equipment attachments on City facilities in public rights-of-way

Item 24: Resolution 2021-110 adopting the City's 2022 legislative policy agenda
For more information on voting results or to access a video of the meeting, visit the City of Fort Collins website.
Reach Austria Cohn at news@collegian.com or on Twitter @AustriaCohn.