Update: Pilot dies in plane crash fighting Kruger Rock Fire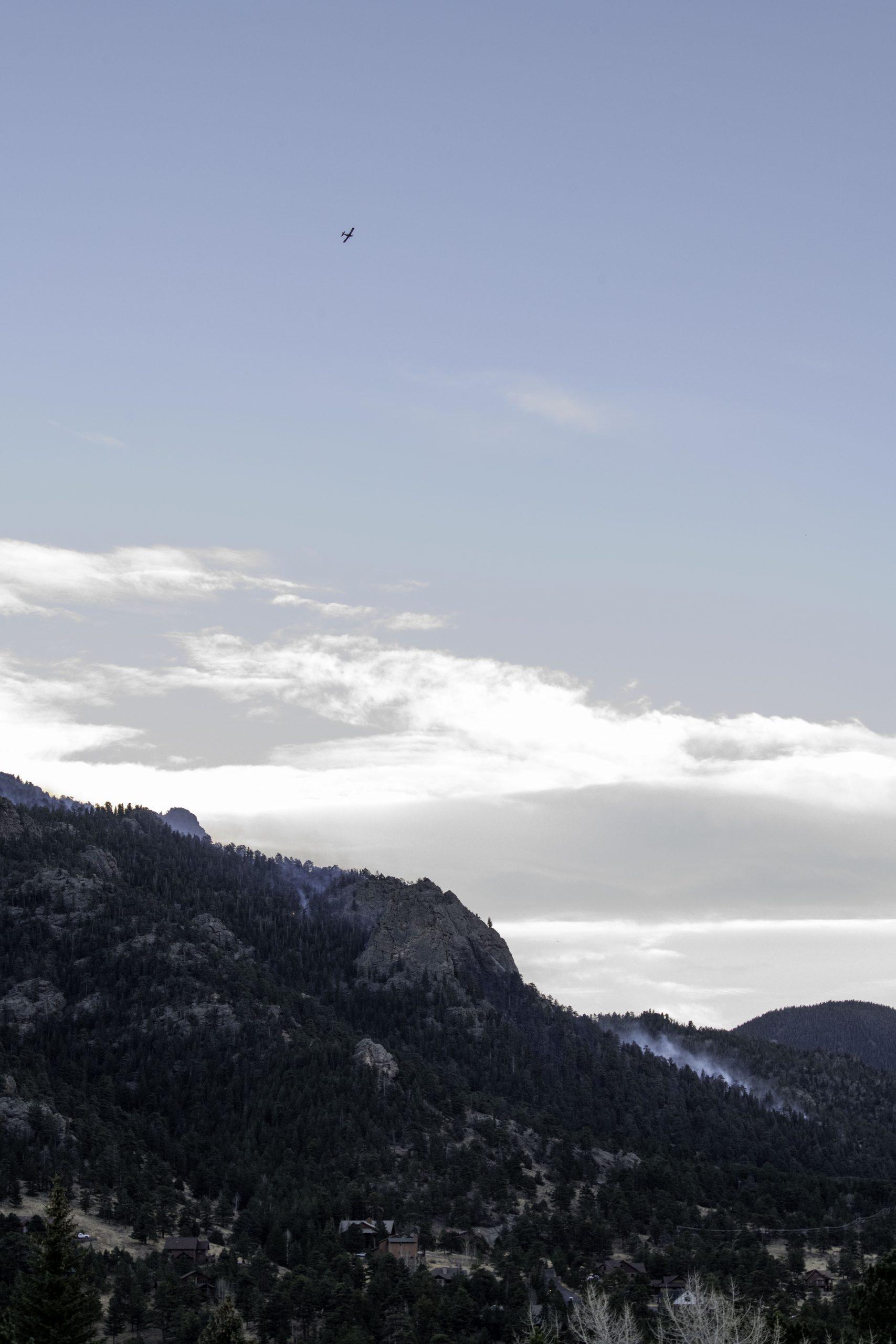 Update Nov. 16 at 10:37 p.m.
At 10:22 p.m., the Larimer County Sheriff's Office reported that they located the site of the plane crash at 9:49 p.m. after a three-hour search. The pilot, who was the only person in the plane, did not survive the crash. 
The plane crashed at the south end of Hermit Park, according to the LCSO release. The Federal Aviation Administration and National Transportation Safety Board will led the investigation into the cause of the crash.
As of 6:30 p.m., the Kruger Rock Fire had reached 133 acres with 15% containment. LCSO said crews will monitor the fire overnight and operations will continue at 7 a.m. Wednesday. 
"An investigation into the cause of the fire has revealed high winds blew a tree onto a nearby power line causing it to arc and start the fire," an LCSO update said.
Original story
An air tanker fighting the Kruger Rock Fire is missing, according to the Larimer County Sheriff's Office. The single engine air tanker is believed to have crashed.
This was the first time a fixed-wing aircraft was used to fight a fire at night in Colorado. CO Fire Aviation, the company that owns the plane, is trying to find more information, and crews are searching around the area as well.
More updates to come as this story develops.
Reach Katrina Leibee and Serena Bettis at news@collegian.com  or on Twitter @katrinaleibee and @serenaroseb.