In honor of Homecoming week, CSU celebrates with traditions
Austria Cohn
October 3, 2021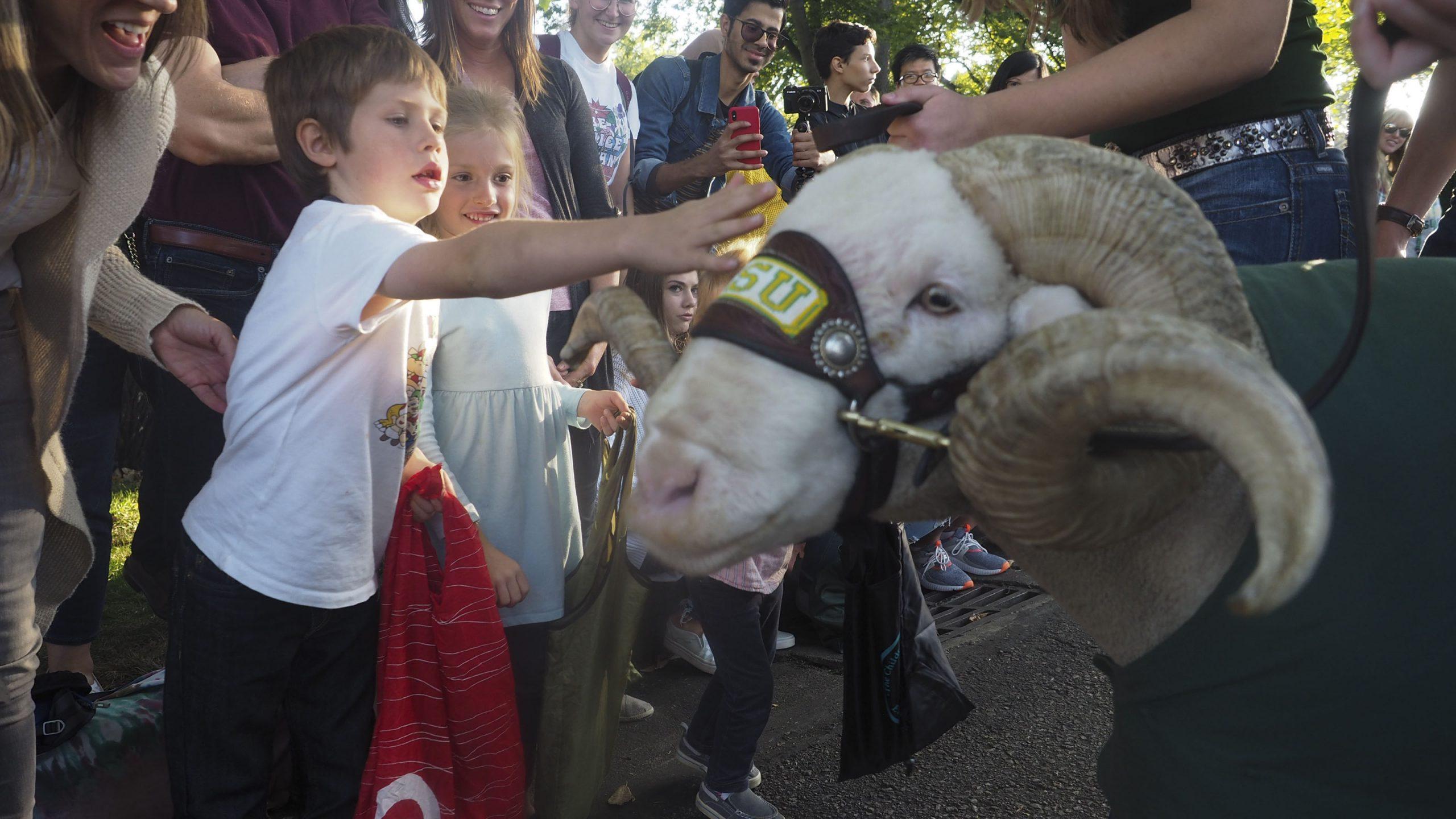 Homecoming is a time for the community to come together and celebrate Colorado State University with alumni, students, staff, faculty and Fort Collins residents. 
The Homecoming festivities begin Wednesday, Oct. 6 with a family kickoff event and end Saturday, Oct. 9 with the Colorado State versus San Jose State University football game. 
"It's one of our most beloved traditions," director of communications and marketing for the CSU Alumni Association Amy Jo Miller said. "(It's) our opportunity to bring everybody back and welcome everybody back home." 
As a Ram community, we come together to celebrate CSU's traditions, and it's a time where we can all unite."- Merry Gebretsadik, ASCSU Vice President
Homecoming week was established at CSU in 1914 by Charles A. Lory, the University president at the time, because he wanted the alumni to come back to campus to celebrate and carry on the traditions. 
According to the University, "The first Homecoming football games were not played against other college teams but were rather a scrimmage between the alumni and varsity football team." 
"As a Ram community, we come together to celebrate CSU's traditions, and it's a time where we can all unite," Associated Students of CSU Vice President Merry Gebretsadik said. "We're celebrating the traditions of a community that we're happy to be a part of." 
"I think that it's just one of those things that lives with people," Miller said. "Kind of just a chance to get back to who they were and who they became when they were part of CSU." 
Another aspect is community involvement because CSU is such a cornerstone of Fort Collins, according to Miller. 
Due to the COVID-19 pandemic and following restrictions, Homecoming has not been the same. Many universities did not do Homecoming during the pandemic, but CSU continued the tradition. 
"I think our alumni were really, really grateful, even though it was all digital," Miller said. 
"Something like this is ingrained in the roots of the University," Miller said. "And when you get that taken away from you like we did last year, I think there's just going to be something so incredibly special about being back on campus together." 
The Get Your Green On event has slightly changed. Before, businesses around Fort Collins would give special deals for people wearing green. This year, Get Your Green On has a new twist on the event. The typical activities will still take place, but additionally, The Plaza will have creative displays created by campus organizations and students. 
The theme for the displays is "Charging Forward," and the three categories are recycled/repurposed materials, colors (green, gold and Aggie orange) and the best incorporations of CSU traditions. 
There will be around 25 installations on The Plaza where people can come and vote for their favorite, Miller said. 
Some events will still not take place this year, like the parade and the festival on The Oval. 
The Alumni Association does most of the planning and the larger campus engagement pieces. ASCSU, student organizations, Housing & Dining Services and Greek life all contribute to community engagement and bring their own ideas to the events. 
All of the Homecoming events and times can be found on CSU's Homecoming webpage.
Austria Cohn can be reached at news@collegian.com or on Twitter @AustriaCohn.