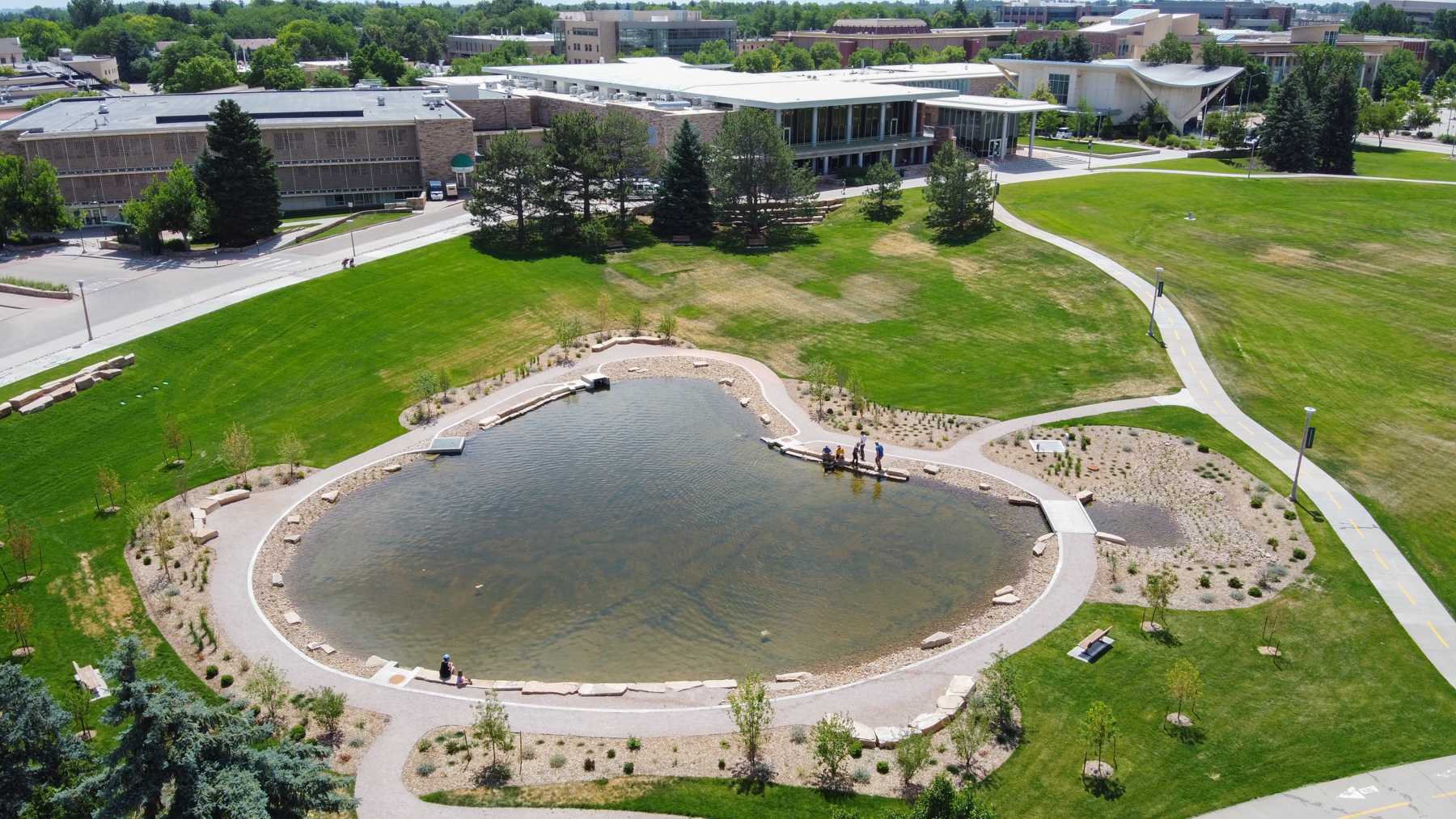 Colorado State University recently ranked No. 67 on U.S. News & World Report's list of the best public colleges and universities in the U.S. in 2022. CSU ranked No. 79 in 2020 and rose to No. 71 in 2021.
CSU also rose from 166th in 2020 to 148th in 2022 among public and private universities. 
"It is an external validation of the quality of our institution, even if only on a handful of ranking indicators," said Laura Jensen, vice provost for planning and effectiveness. "It also means that we have a story to continue to tell to potential students and families."
According to U.S. News & World Report, the national universities category includes schools that offer full ranges of doctoral, master's and undergraduate degree programs and "are committed to producing groundbreaking research."
We're at near-record levels of retention rates and graduation rates." –Laura Jensen, vice provost for planning and effectiveness
"I like how wide the range of majors (at CSU) is," said Lily Ortega, a CSU sociology junior. "There are so many different classes here at CSU, and you get to meet so many different people with different interests. It's nice that there are different concentrations for each major, so you can dig deeper in your learning as well."
When making the best colleges rankings, U.S. News & World Report "assesses 1,466 U.S. bachelor's degree-granting institutions on 17 measures of academic quality."
U.S. News & World Report considers graduation and retention rates, faculty resources for the 2020-21 academic year, financial resources per student, social mobility, student debt, graduation rate performance, peer review, student selectivity for the fall 2020 entering class and the average alumni giving rate to create the rankings.
"We've focused a lot on student success," Jensen said. "We're at near-record levels of retention rates and graduation rates."
"Only thoroughly vetted academic data from our surveys and reliable third-party sources are used to calculate each ranking factor," U.S. News & World Report says on their website. It does not consider nonacademic factors such as social life and athletics.
CSU was ranked 86th in best colleges for veterans as well, rising up from 108th in 2021. CSU recently established the VetRams Program, which "is a partnership between the College of Veterinary Medicine and Biomedical Sciences and Adult Learner and Veteran Services to provide academic and financial support to student veterans pursuing a professional degree in veterinary medicine," according to CSU SOURCE. 
The program identifies currently enrolled student veterans who want to apply to the doctor of veterinary medicine program. The program also focuses on outreach and preparation for prospective student veterans. The goal of the program is to "provide two student veterans with full-cost scholarships of $65,000 a year for four years."
U.S. News & World Report also creates college profile pages that measure each school's performance across ranking factors and include statistics. The group also includes information reported to them by the schools, like academic majors offered or application requirements.
"I think that it is cool to go to a nationally recognized school," Ortega said. "I went to a small university for my first year, and no one ever knew what it was. It's cool to tell people where you go and they know what it is and tell you they know people that went there or that they have heard it's a good school."
Piper Russell can be reached at news@collegian.com or on Twitter @PiperRussell10.