Board of Governors meeting talks student debt, emergency funds
Austria Cohn
October 5, 2021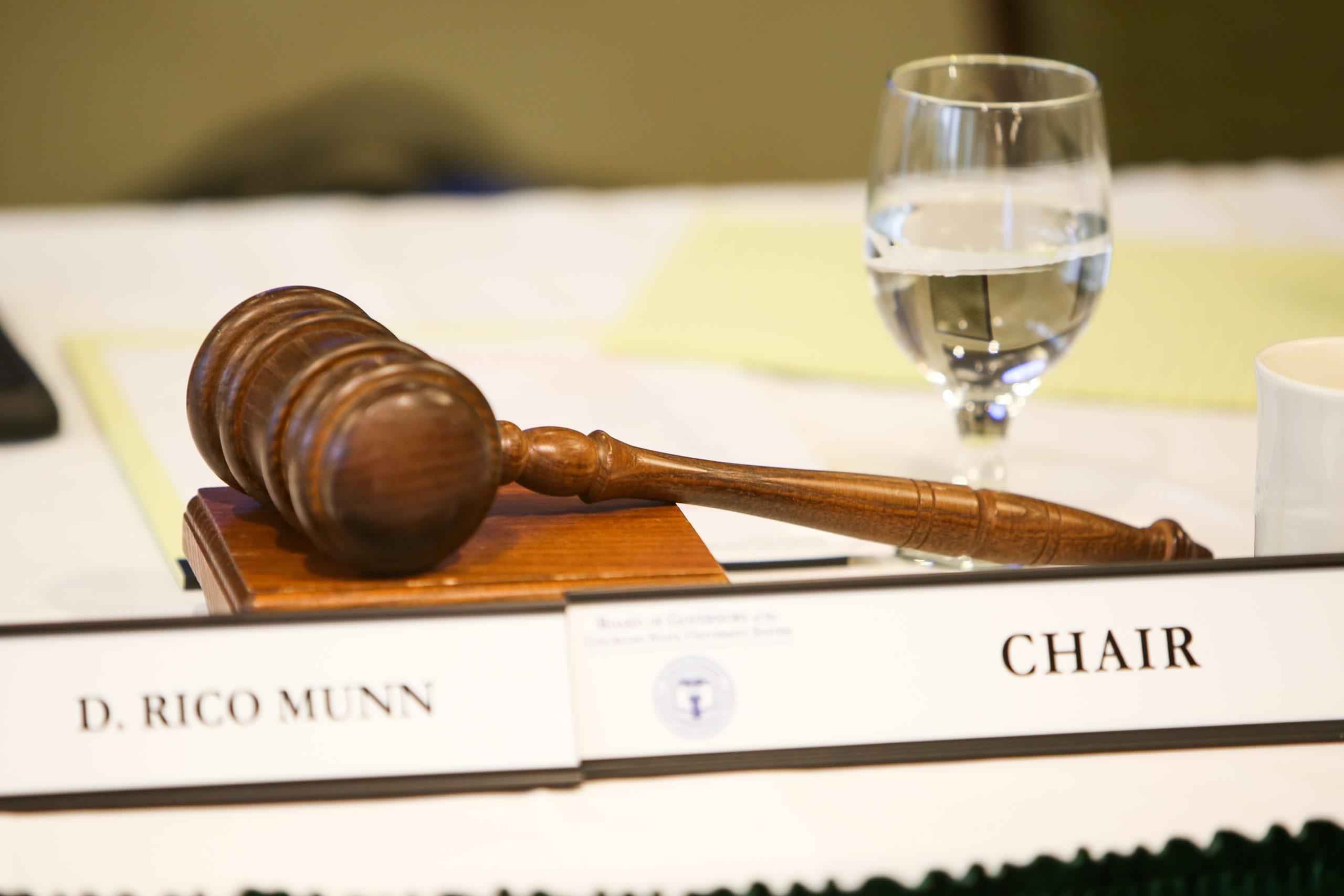 From Sept. 28 to Sept. 29, the Colorado State University System Board of Governors met on the CSU campus in Fort Collins. 
This meeting discussed the progress of and future plans for all three campuses: CSU Fort Collins, CSU Pueblo and CSU Global. A lot of the general meeting focused on financial wellness for students. 
According to CSU Global President Pamela Toney's report, there will be a virtual graduation this December and the in-person option will be returning next June.
Sandy Baum, a senior fellow in the Income and Benefits Policy Center at the Urban Institute, gave a presentation and talked about student debt. 
The Understanding College Affordability webpage gives data on how people should think about college debt. 
"I would urge you that as we talk about student debt, we don't think of the amount that students borrow as a measure of how affordable a college education is," Baum said. 
"We actually expect that to be growing over time because as more and more people go to college, more and more people have debt," Baum said. "And in order for this to shrink, you'd have to have more people repaying their loans than taking new loans."
Unfortunately, because of the pandemic, our student emergency fund is basically entirely used up."- Michael Lowe, CSU Pueblo business and marketing manager
A COVID-19 relief bill for higher education received from the federal government gave CSU over $17.6 million. 
"We were able to reward that to over 330 students individually, and we are seeing that they are retaining that at a much higher rate," Toney said. "It's really having an impact on them being able to stay in school, and we have more funding to give out as we go on through this year." 
The CSU Pueblo student government is responsible for the Student Emergency Fund, which is part of the CSU Pueblo Foundation. The Student Emergency Fund raises money for students who are in need of extreme financial assistance. Reasons for applying for the fund include being short on rent or getting a flat tire, among other reasons, said Michael Lowe, CSU Pueblo business and marketing manager.
"Unfortunately, because of the pandemic, our student emergency fund is basically entirely used up," Lowe said. "This year, our emergency fund is going to be very important that we get it out."
"In the past few years, we've been able to raise, I think, about $3,000," Lowe said. "Our goal is to do around $7,000 this year." 
There will be a Give Day video provided by CSU Pueblo's student government to encourage donations and awareness of the Student Emergency Fund. Staff, faculty, students and community members will be able to donate Oct. 28. 
Toward the beginning of the meeting on Sept. 28, there were 15 minutes designated for public comment. There were 50 emails to the Board of Governors about the Hughes Land Back movement. 
"I stand with the Intertribal Alliance for Right Relations in returning the unceded treaty land where Hughes Stadium once stood," said Laura Hopper, a CSU alumna. "This land has always belonged to tribal nations and should be in good faith returned to their stewardship." 
The meeting can be viewed on the CSU System website or on YouTube.
Austria Cohn can be reached at news@collegian.com or on Twitter @AustriaCohn.