New diversity module aims to create a more inclusive campus
Isabel Brown
September 8, 2021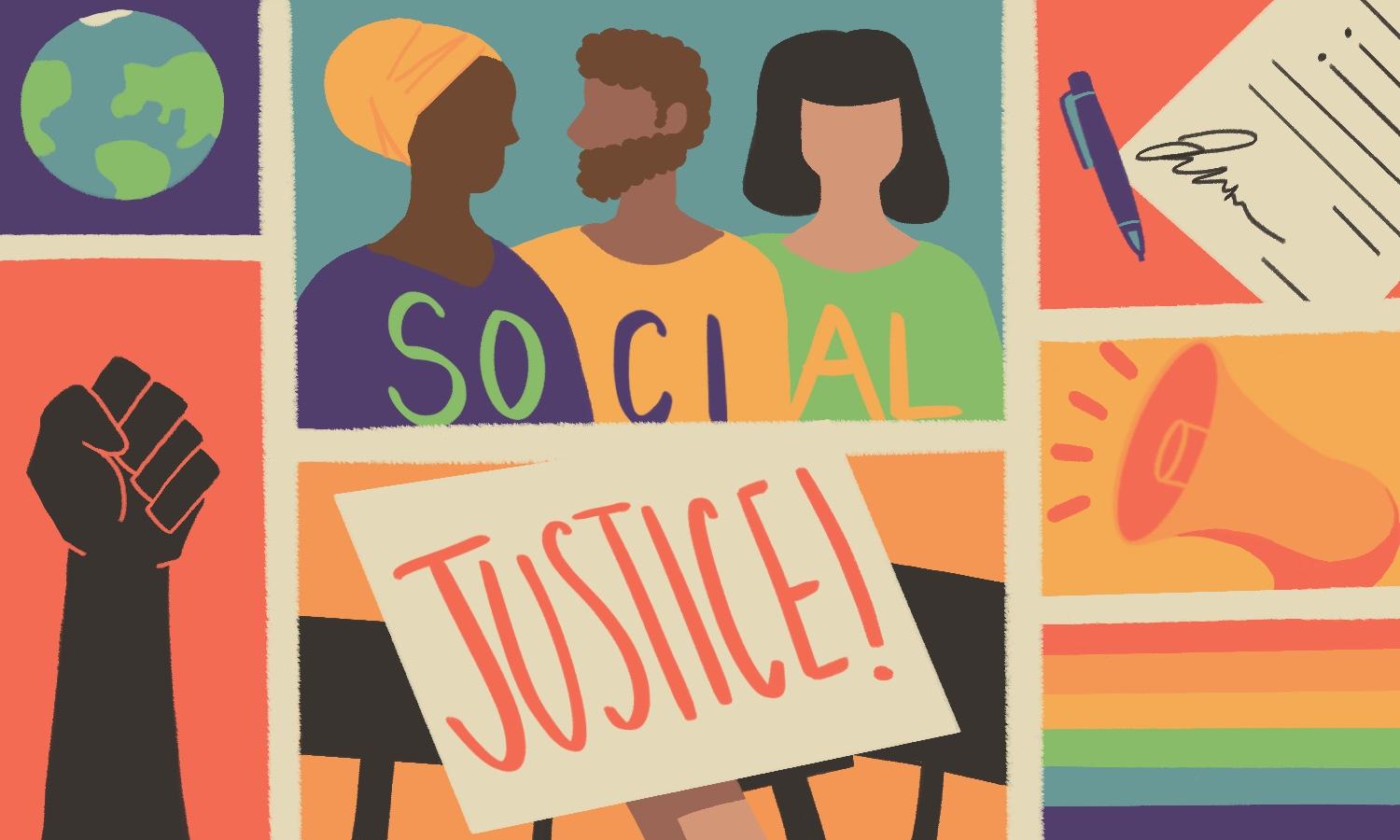 The new Diversity, Inclusion and Belonging Module recently launched on RAMweb for students to broaden their knowledge on diversity, equity and inclusion topics.
On Aug. 30, an email was sent out to students regarding the new diversity and inclusion module on RAMweb. According to the Race, Bias and Equity Initiative website, this module is currently optional and provides education through short videos that outline scenarios and reflections. According to the email, the whole course takes about 40 minutes.
Blanche Hughes, vice president for student affairs, said that the module "is intended to support our Principles of Community and engage all students in creating a welcoming and inclusive community at CSU."
The Inclusive Excellence website outlines the Principles of Community as inclusion, integrity, respect, service and social justice. The module will allow space for each of these principles to be discussed as each one pertains to the topics.
The goal of this module is to help foster an inclusive environment on campus, according to the Race, Bias and Equity Initiative website. The website outlines four learning outcomes: to explore one's own identity; to "learn about key concepts related to identity" including privilege and oppression; to "understand the benefits of being part of a diverse community;" and to "develop skills related to being an ally."
Hughes said the module launched just last week and already 2,000 students have accessed it.
This module isn't just designed for incoming students, however. Hughes said that it is intended for every student at CSU, including undergraduate as well as graduate students.
"The module uses relatable, realistic scenarios to engage students," said Kathy Sisneros, assistant vice president for student affairs. 
She said that it also provides students with different resources relating to the module, like what the campus policies are and how to report a bias incident. Together these help to give students the tools they need to help CSU become even more inclusive.
According to the Race, Bias and Equity Initiative website, the strive for "inclusive excellence" is a priority at CSU. This principle, as well as multiple demands by students, led to the creation of the module.
"This type of diversity and inclusion education is something students have asked for for several years, and I am excited that this module has now launched," Hughes said.
"As a new member of this University community, I'm grateful to Blanche Hughes, Kathy Sisneros and the entire committee for their work bringing this module to CSU," said Kauline Cipriani, vice president for diversity and inclusion. 
The Race, Bias and Equity Initiative website also provides students with a Diversity, Inclusion and Belonging module Curriculum Infusion Toolkit, which "equips our campus community to engage in a more inclusive campus culture."
A PDF download of the toolkit is accessible by logging in to the Diversity, Inclusion and Belonging Toolkit website with a CSU eID. It provides more resources and has sections for use in the classroom, student programming and staff training. This toolkit also provides education in three parts. Part one is titled "Talk About It," part two is "Make Meaning of It" and part three is "Apply It."
This toolkit is a resource to anyone who is looking for extra assistance in understanding the concepts covered in the module, as well as helping to apply these concepts to life on campus.
"I'm excited to support this effort through the newly aligned Office of Inclusive Excellence, as the module is a critical component of inclusive excellence in practice," Cipriani said.
Isabel Brown can be reached at news@collegian.com or on Twitter @isabelbrown02.