Community canopy program seeks to improve local environment
Jordan Mahaffey
September 13, 2021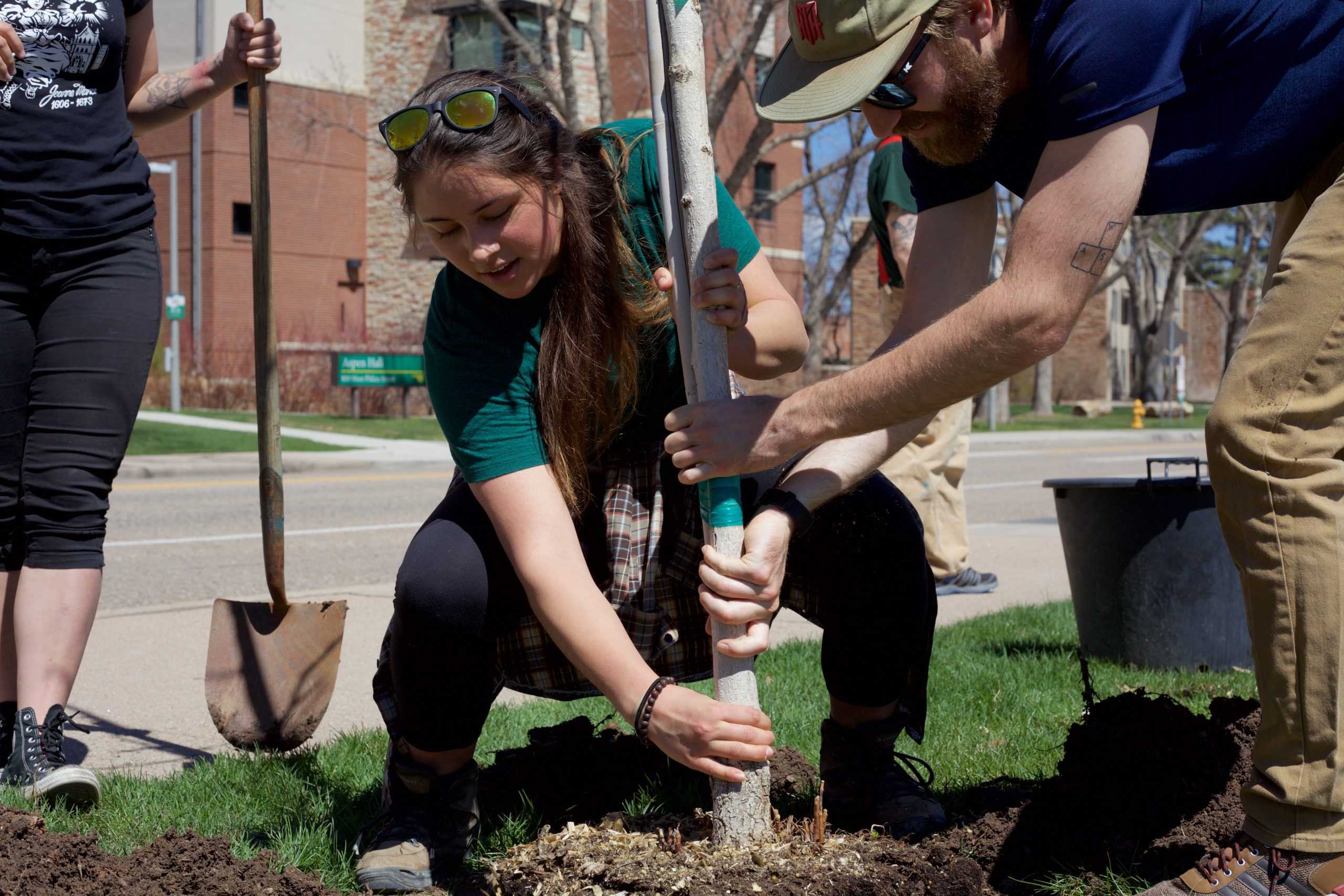 The City of Fort Collins and the Arbor Day Foundation have teamed up on a program to increase tree coverage.
The Community Canopy Program will provide 350 Fort Collins residents with $25 trees. The program is subsidized, so residents pay for half of the tree while the City covers the remaining cost, said Kendra Boot, a forester for the City of Fort Collins.
The City is also providing resources to help residents maximize the benefits provided by the trees on the Community Canopy website, Boot said.
"On the website, they pick a tree species that's available for the area," Boot said. "Then, they drag this little dot around the outside of their house to figure out where they're going to have the most energy savings over time as that tree ages so they can find the best spot to plant it in their yard." 
In addition to assisting residents in increasing energy savings, the program is also aimed at helping the environment by countering canopy loss as the result of insects called emerald ash borers. 
On the Fort Collins Forestry webpage about emerald ash borers, the department explains "(The emerald ash borer) is a highly destructive, non-native insect that infests and kills all North American true ash species. Infested trees gradually die over a period of approximately two to four years."
The emerald ash borer was first found in Fort Collins in May 2020 and is becoming increasingly prevalent, Boot said. 
"The biggest thing was that we were anticipating a lot of canopy loss in the future, and so this was one way for us to try and get more trees planted on private property at a discounted price," Boot said. 
This year, all of the trees are provided by Fort Collins Wholesale Nursery, according to a press release about the program. It lists that there are "several species being offered, including Bigtooth Maple, Catalpa, Sucker Punch Chokecherry, several species of oak and elm and other exciting species."
According to the Community Canopy page of the Arbor Day Foundation website, "Community Canopy provides both the mechanism and the strategy for offering a sustainable program to your audience that has the ability to impact energy conservation, water management, air quality and carbon sequestration. Our program provides your audience with trees and education, ensuring they plant the right tree in the right place."
Boot said this canopy coverage is extremely important to the community for a variety of reasons, such as reducing energy costs, intercepting stormwater, providing wildlife habitats and shading as well as reducing water use in landscaping. 
Fort Collins residents who wish to reserve a tree can do so on the Community Canopy website. Residents can reserve up to one tree per household and will receive them at the pickup event Sept. 18.
Jordan Mahaffey can be reached at news@collegian.com or on Twitter @_MahaffeyJordan.