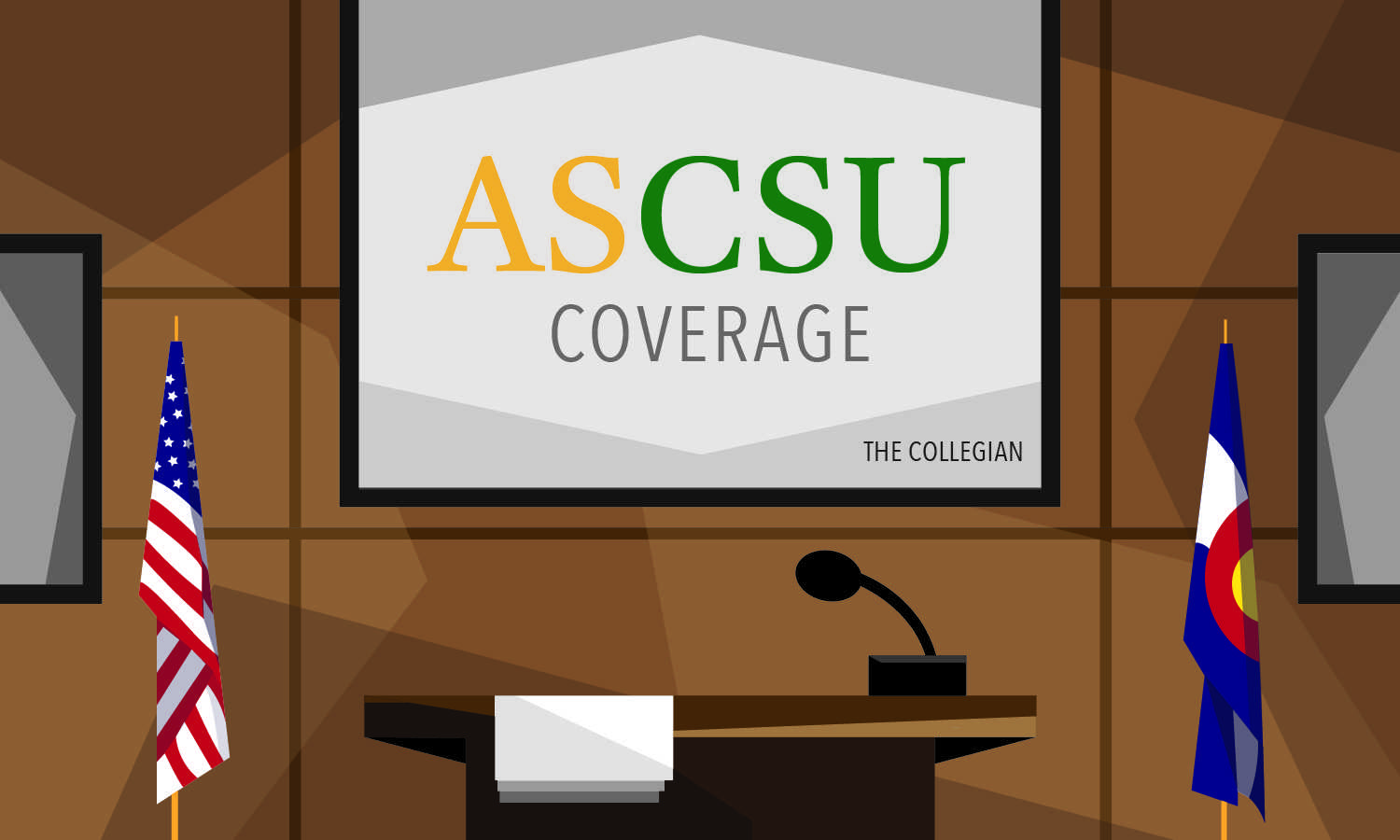 The 51st senate of the Associated Students of Colorado State University convened Sept. 22 to swear in new senators and associated senators and ratify executive members of the Legislative Strategy Advisory Board. ASCSU also heard Resolution #5103, Bill #5103 and Resolution #1504.
Genova Mumford was sworn in as a senator of the College of Veterinary Medicine and Biomedical Sciences and Tucker Anthony was sworn in as a senator of Adult Learner and Veteran Services. Bailey Reeves was sworn in as an associate senator of CVMBS.
ASCSU also heard Resolution #5103 presented. Created by the group CallOutCSU, the resolution contained 11 demands for President Joyce McConnell and CSU. CSU students involved with CallOutCSU attended the meeting and expressed their support for the resolution.
"I appreciate that there is an actual movement for this," said Ariel Bowden, a senior agricultural sciences student.
The demands, found on CallOutCSU's Twitter, include that McConnell "issue a statement condemning hateful and violent behavior against LGBTQIA+ and (Black, Indigenous and people of color) students when incidents of racism, transphobia and homophobia occur on campus," and that those responsible for acts of discriminatory and bias harassment, as well as "instances of violence be held accountable under Title IX and applicable policies."
"CSU administration and those demanding we ignore this are just throwing a bedsheet to block the wound from view," said Zander Lowe, an organizer of CallOutCSU.
CallOutCSU also demands those engaging in "hate speech" be moved to The Stump on The Lory Student Center Plaza, that "the creation of a notification system that sends out immediate alerts directly to students, staff and faculty when an instance of discriminatory harassment, bias motivated harassment or other racist, transphobic or homophobic act of violence occurs on campus," and the creation of a buddy system walk to class service.
"It's not just a preacher or a hateful speaker," Lowe said. "It's an issue of violence on campus."
CallOutCSU demands, "the creation of a task force to investigate instances of hateful and violent language to distinguish between hate speech and discriminatory harassment and bias motivated harassment," the creation of a non-police based force to step in in instances of harassment and that CSU hire more LGBTQIA+, BIPOC and disabled counselors.
CallOutCSU demands their concerns and demands, along with those of AbolishCSUPD and #NotProudToBe, be re-evaluated and addressed within 30 days of the #CallOutCSU protest from Sept. 17.
"For us it's incredibly important, the timeline," said Charlie Williamson, a transgender student support representative for the Pride Resource Center and organizer of CallOutCSU. "Because we don't want this to get shoved under the rug; we don't want this to be forgotten about; because it will be."
The purpose of presenting the resolution to ASCSU is to gain ASCSU's support and approval for the demands and bring them to the CSU administration's attention, University Affairs Committee Chair Evan Welch said. The resolution will be sent to the University Affairs Committee and Budgetary Affairs Committee.
ASCSU unanimously ratified members from the executive branch for the LSAB. Candidates included Carter Reiter, chief of staff of the executive branch, Emily Baller, director of finance and Julia Dickey, food security specialist.
ASCSU President Christian Dykson presented Bill #5103, which was moved to committees, titled "Maximizing ASCSU's Potential with the Business and Non-Profit Community."
"How can we diversify our revenue streams as an organization through things like partnership and like sponsorship and nonprofits and other businesses in Fort Collins?" Dykson said. "These possibilities are endless, but there's no one working on it, so that's my goal in having this position." 
ASCSU Speaker Pro Tempore Emery Jenkins presented Resolution #1504 Faculty/Staff Pay, Salary and Benefits Audit. The resolution seeks to get CSU to confront and address their hidden biases when it comes to compensation to faculty and staff.
"We can do work to make sure that this pay gap is at a minimum here at Colorado State University," Jenkins said. The resolution was moved to committees.
"Colorado State University might be the first university who does this, and then it creates a domino effect to help other universities and hopefully other institutions to do similar things, and hopefully that spreads out to make sure that people are actually getting a fair pay for what they do," Jenkins said.
The next ASCSU Senate meeting is Sept. 29 at 6:30 p.m. in the Senate Chambers of the LSC.
Editor's Note: This article has been corrected to reflect the proper number of Bill #5103.
Piper Russell can be reached at news@collegian.com or on Twitter @PiperRussell10.