Repairs and enrollment numbers drive changes to campus facilities
Isaiah Dennings
August 17, 2021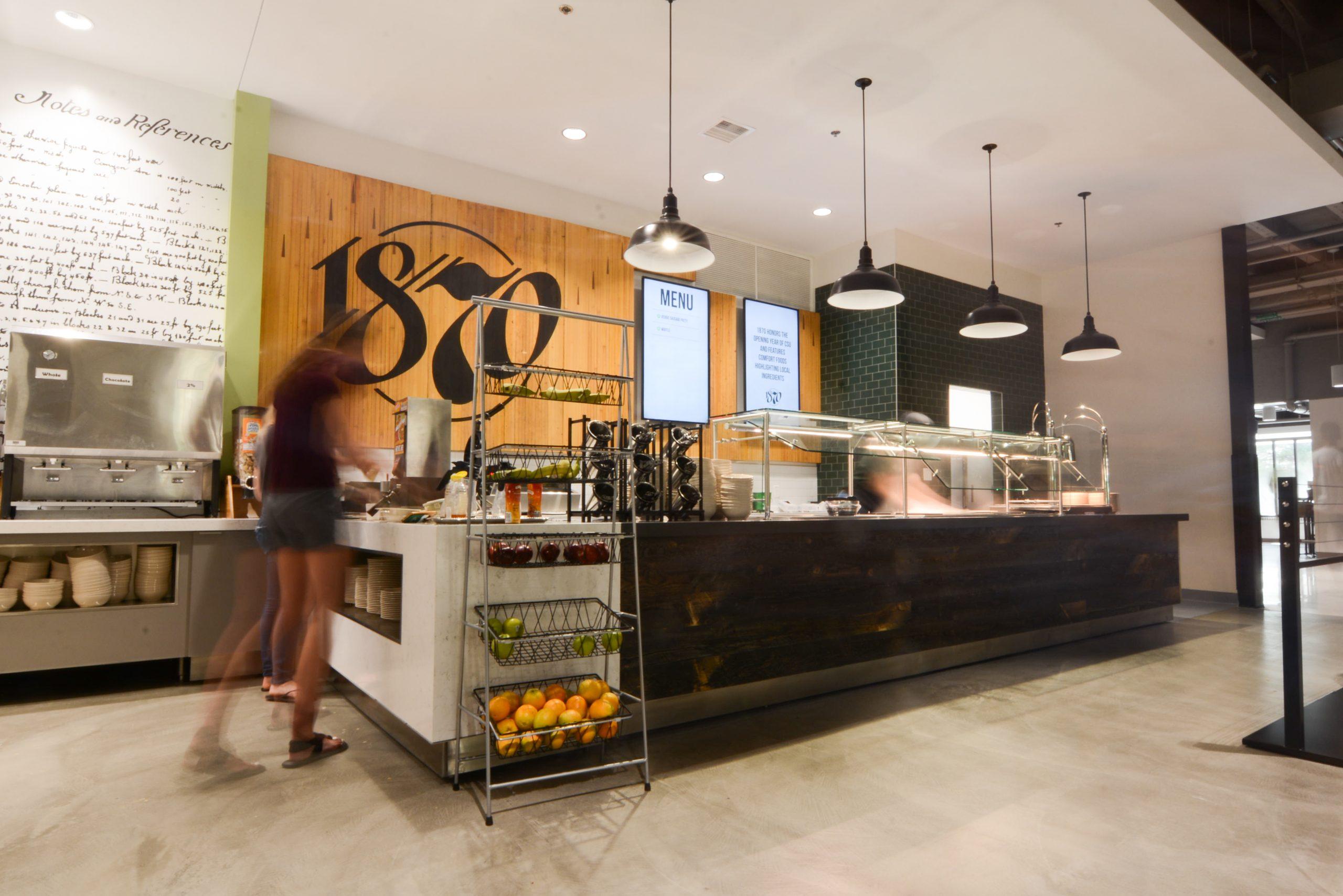 Colorado State University changed initial plans for on-campus housing and dining amid a rise in enrollment and a growing number of students committed to living on campus this upcoming school year. 
Housing & Dining Services projected in the budgeting phase for the 2021-22 school year that roughly 4,500 students would be committed to the residence halls in the fall, according to Associate Executive Director for HDS Laura Giles. 
The original plan to counter this lower enrollment was to close the Westfall and Edwards residence halls and have reduced capacity in Allison Hall with half the building open to single-occupancy housing. The Spoons, Soups, Salads & Sandwiches in Allison Hall was also projected to close for the school year, according to Giles. 
As the COVID-19 pandemic developed and restrictions lifted, HDS saw a gradual spike in projected occupancy to about 6,100 students. 
This spike in enrollment created enough housing need to undo many of the decisions that were made initially in the spring. Edwards Hall will now be fully open for the upcoming semester, and Allison Hall will open half of its rooms as doubles and the other half as singles. Westfall Hall will be open for the fall semester to incoming freshmen, but this may change with anticipated vacancies in other buildings. 
"We will have students not show up on opening day, or within the first couple of weeks of school, (and) say, 'CSU is not the place for me,'" Giles said. "As much as we try to wrap our arms around them and assist, we know students need to make decisions that are best for themselves." 
These vacancies will be used to house the residents of Westfall Hall while construction projects take place, according to Carolyn Bell, director of HDS Facilities. 
"We plan on replacing all the windows in Westfall — and some other small projects, like student room carpeting, (are) on the list — and (we plan on) updating some lighting and some hallway work as well," Bell said.
According to Bell, the main focus is the window renovations in Westfall Hall. Due to the pandemic, the supply of materials needed for the project has been scarce, causing the timeline to be pushed back but allowing residents to stay in Westfall Hall while HDS procures the materials. The facilities department is now planning to do window replacement in Westfall Hall during winter break and into the spring semester. 
We are really excited to have students come back and to have a stronger fall than what we did last year." -Laura Giles, Associate Executive Director for Housing and Dining Services
Regardless of the age of some of the buildings on campus, they are all considered safe, with Westfall passing several different assessments from an architecture firm and University Environmental Health Services, according to Bell. 
"There's no visible sign of structural damage, so even during COVID(-19) and when financial resources were limited, we focused all of our projects on life safety," Bell said.
As for the dining halls, CSU will open all the halls as they were pre-pandemic with the exception of Allison Hall. This means that the all-you-can-eat locations on campus, as well as the on-campus convenience stores in Durrell Center and Ram's Horn Dining Center, will be open. RAMwich out of Braiden Hall will also be open, according to Liz Poore, director of residential dining services. 
"Our plan as of today is that our dining centers will be open for service for students to eat in the dining centers right and not the grab-and-go that we had to do last year," Poore said. 
Even with the spike in enrollment, closing Spoons was the ultimate choice of HDS. The contract for Spoons to have a location in Allison Hall was coming to an end, and Spoons was only open five days per week, meaning it had the least impact on staff losing jobs than any of the other dining centers, according to Poore. 
"You can still get Spoons with your meal plan; you would just have to go to (the Lory Student Center) to do that," Poore said. "The space will be used as a possible catering or event center site while Spoons is closed."
Overall, HDS is optimistic about how this year will go for students living on campus. 
"We are really excited to have students come back and to have a stronger fall than what we did last year," Giles said.  "We did everything that we possibly could in the pandemic to support students, and we're going to continue to do the same this upcoming fall." 
Isaiah Dennings can be reached at news@collegian.com or on Twitter @isaiah_dennings.