A timeline of CSU's COVID-19 policies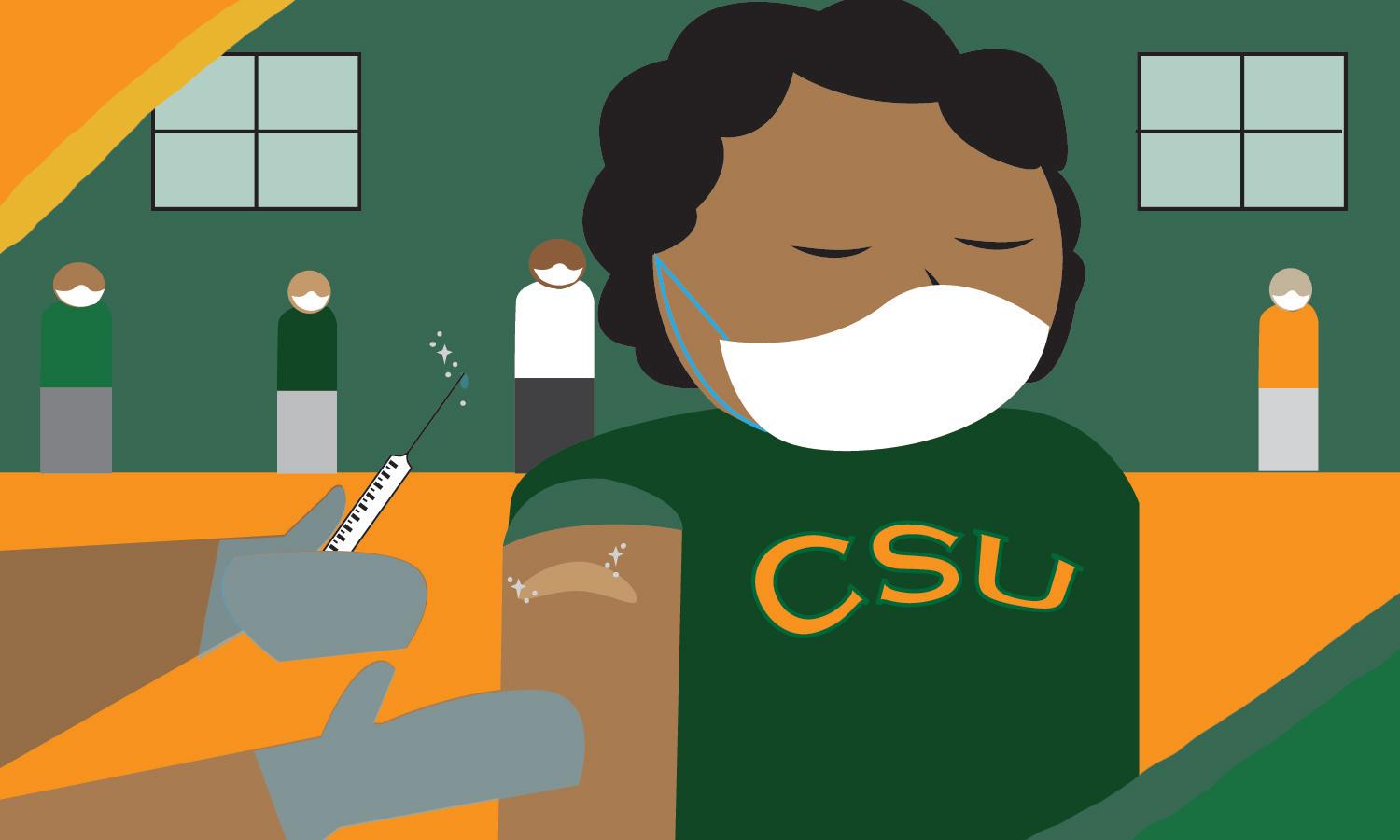 Editor's Note: This article was last updated on Aug. 8. To find the most recent information on CSU's COVID-19 policies, please visit collegian.com.
Over the course of the COVID-19 pandemic, Colorado State University has frequently updated and amended its public health policies to reflect ever-changing guidance from the Centers for Disease Control and Prevention. With frequent updates from the Pandemic Preparedness Team, it can be difficult to keep track of the latest policies and procedures, especially over the summer when many students are away from campus.
The Collegian has compiled a timeline showing the progression of CSU's public health guidelines since the end of the spring 2021 semester and into the upcoming school year. 
March 12: CSU provides the first update on the summer 2021 semester 
Testing is still required for students living in University housing and Greek life housing and those engaging in on-campus activities 

Summer classes are still offered in a mix of hybrid, online and in-person

Faculty required to seek approval from Pandemic Preparedness Team for face-to-face summer activities
March 30: The Pandemic Preparedness Team provides a pre-spring break update 
Public health guidance, including mask-wearing, remains in place until May 14 regardless of any changes to the statewide mandate 

COVID-19 screening and symptom reporter use are still required 

6-foot distancing requirement still in place 

CSU not yet officially requiring vaccines for students and staff, but indicates the creation of a platform through which vaccination records can be uploaded
April 1: All Colorado adults are vaccine eligible starting April 2
CSU "strongly encourage(s)" students and staff to get vaccinated 

Larimer County hosts public vaccine clinics at Moby Arena starting April 5

Vaccines offered at Moby Arena for select "students identified by the Pandemic Preparedness Team" on April 5 and 6
April 28: The CSU system requires vaccinations for students, staff and faculty 
Both the Fort Collins and Pueblo campuses will require students, staff and faculty to be vaccinated for the fall 2021 semester

The requirement is contingent on the Food and Drug Administration's approval of one or more of the COVID-19 vaccines

Exemptions available under federal law will be available to those subject to the requirement 
May 16: The Pandemic Preparedness Team provides general public health update 
Mask guidance remains in place through the end of July 

COVID-19 decisions must be made by taking into account the multiple CSU campuses and the

"evolving public health landscape,"

so changing University guidelines takes significant time and planning 
May 25: Update on public health guidance through July 31
Masks are required inside University buildings but not private spaces, such as private offices or resident rooms 

Masks are not required in outdoor settings

Weekly saliva screenings for those who are unvaccinated and use of the symptom reporter for those experiencing symptoms are still required 
May 27: Students can submit vaccine records through the Health Network 
Guidelines for submission vary among new, international and returning students 

CSU continues to strongly encourage vaccination but accepts exemptions 
July 9: Masks are no longer required on campus 
Masks are no longer required on University grounds starting July 12

Masks still strongly encouraged for students and faculty who are not fully vaccinated 

Masks still required on public transport and in the Health and Medical Center 
July 27: Public health update 
CSU continues to "strongly encourage" vaccination until the FDA approves a COVID-19 vaccine 

Upon FDA approval, students and staff will be required to submit either proof of vaccination or exemption 

Unvaccinated individuals may be subject to mask-wearing and other "extra public health precautions" 

University departments and offices must continue to follow University and Pandemic Preparedness Team guidelines 

COVID reporter use is still required for anyone who exhibits symptoms of or is exposed to COVID-19

Isolation may still be required for those who test positive or exhibit symptoms 
Aug. 3: The Pandemic Preparedness Team works to answer questions about the fall 2021 semester 
The Pandemic Preparedness Team continues to work closely with the Larimer County Department of Health and Environment to create public health guidelines coherent with the latest information 
CSU's COVID-19 website will continue providing policy updates
Summary of current guidance for fall 2021
The Pandemic Preparedness Team continues to update and change the COVID-19 guidelines in order to adapt to the latest public health guidance. The latest updates can be found on their website. 
According to a table created by the Pandemic Preparedness Team: 
Masks are no longer required on campus — exceptions include public transportation and Health and Medical Center (exceptions are listed here)

Submission of applications for University activities to the Pandemic Preparedness Team is no longer required

100% capacity allowed for on-campus facilities and classrooms

100% capacity allowed for most in-person events  

Saliva screening continues through Aug. 30
Natalie Weiland can be reached at news@collegian.com or on Twitter @natgweiland.