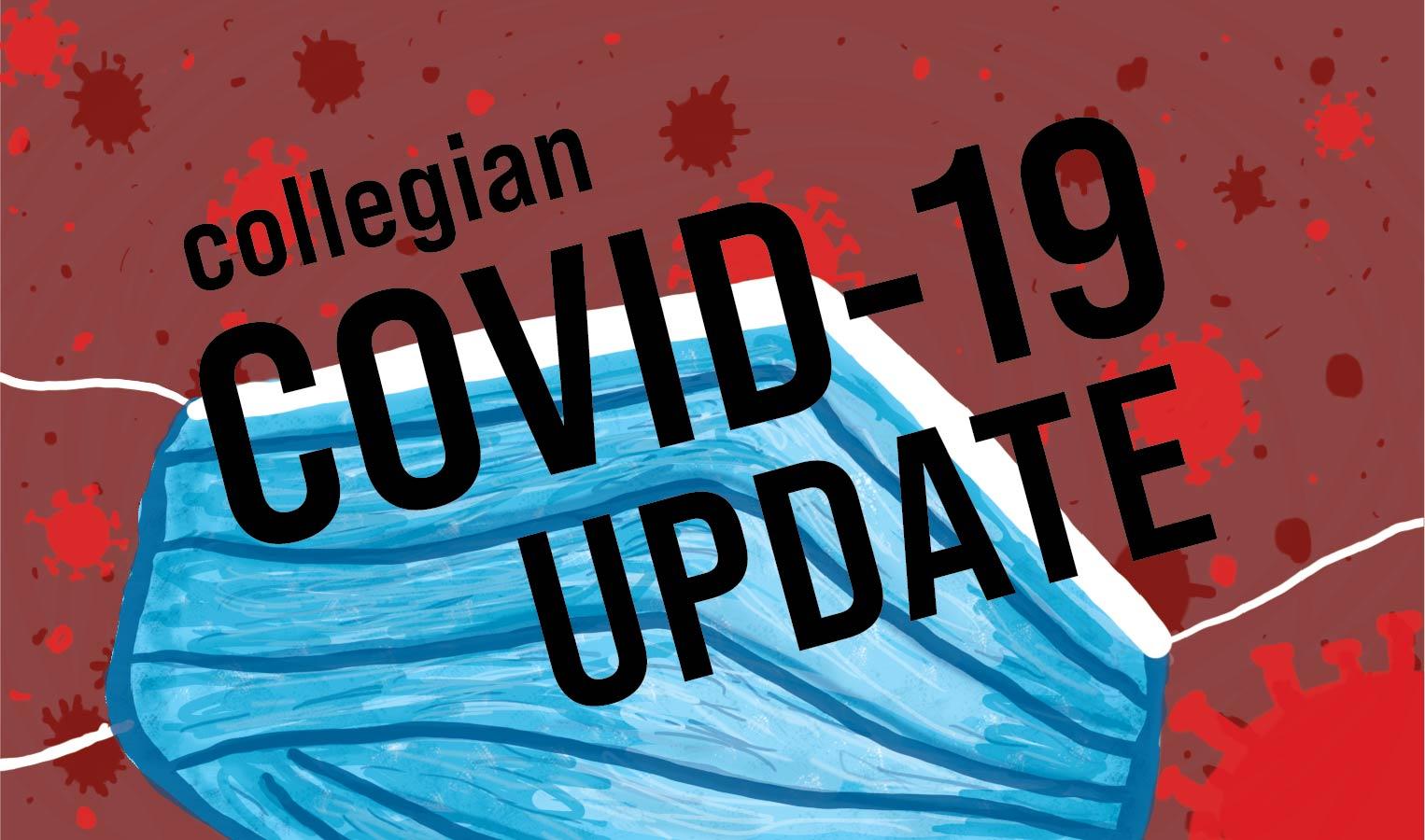 The Larimer County Department of Health and Environment held a public forum July 12 via Zoom to update residents on the current state of the COVID-19 pandemic. 
The delta variant was a main topic, as it has been the primary cause of the most recent surge of global infections. Vaccination metrics were crucial for the public to understand on this forum, as those who have only received one dose of the Pfizer or Moderna vaccines are still at high risk of contracting the delta variant. 
"It's even more essential that individuals who started vaccination with one dose to complete their second dose, even if it's beyond the recommended window," said Jared Olson, Larimer County population epidemiologist.  
Being fully vaccinated is the only way to prevent major health complications, according to the panelists, and Larimer County has 53% of the total population vaccinated. To put these numbers in context, Olson presented data from the United Kingdom and Israel.
The UK, which only has 50% of its total population vaccinated, has seen an exponential spike in cases with the arrival of the delta variant. Countries like Israel, where 57.4% are vaccinated, are more comparable to Larimer County in seeing only a slight increase in cases according to the data presented by Olson.
This trend of Larimer County citizens needing their second dose is among those who are under 15 and can be attributed to transportation issues and parent/guardian accountability in getting their children vaccinated, according to Olson.
There are also fewer first-dose vaccinations per day in Larimer County. The goal of the Larimer County Department of Health and Environment is to keep these first dose numbers high by encouraging people to get vaccinated and instilling trust in the vaccines.
Citizens during public comment expressed concern about the safety and efficacy of the vaccines with them being portrayed as the only option for returning back to normal."
"We're still seeing really, really great effectiveness at protecting individuals from hospitalizations and deaths with these vaccines," Olson said. 
An overwhelming majority of cases in Larimer County have been among the unvaccinated, as that is where the virus (and particularly the delta variant) continues to circulate of the new cases. Since March 1, only 2.9% of cases have been among vaccinated individuals, and these cases have primarily been asymptomatic or with mild symptoms. 
The state of Colorado has 58.8% of all eligible people with at least one dose of the vaccine, and this has led to a decrease in hospitalization and ultimately fewer pandemic restrictions. Within Colorado, the only restrictions that remain are among the unvaccinated and within hospitals and medical facilities, homeless shelters, prisons and jails, according to Larimer County Public Health Director Tom Gonzales. 
According to Gonzales, the goals for children returning to school next month are to have 60% of students age 14-17 with at least one dose before the school year starts and have 45% of students aged 11-13 with at least one dose. 
"What we do know is we want to have in-person learning," Gonzales said. "As a father of two in middle school, I know that in-person learning is very, very valuable, and vaccination will make this possible."
Citizens during public comment expressed concern about the safety and efficacy of the vaccines with them being portrayed as the only option for returning back to normal. 
"We have excellent data," said Paul Mayer, Larimer County medical director. "They're very safe overall. They're very effective at preventing getting sick from COVID(-19) but also preventing asymptomatic spread. They're particularly effective at preventing hospitalization and death — over 97% effective at that — which was amazing."
Mayer insisted that the risk of not getting a vaccine is higher than any risk of side effects from getting the vaccine and tried to instill trust in those who still were hesitant and had questions about the vaccine. 
"We are now in a different place than we were at this same time last year," Gonzales said. "This is now a preventable disease, (and) because of the vaccine, we now have the power, effectively, to protect folks from the worst of these potential outcomes."
Isaiah Dennings can be reached at news@collegian.com on Twitter @isaiah_dennings.