CSU recognized for work to combat food insecurity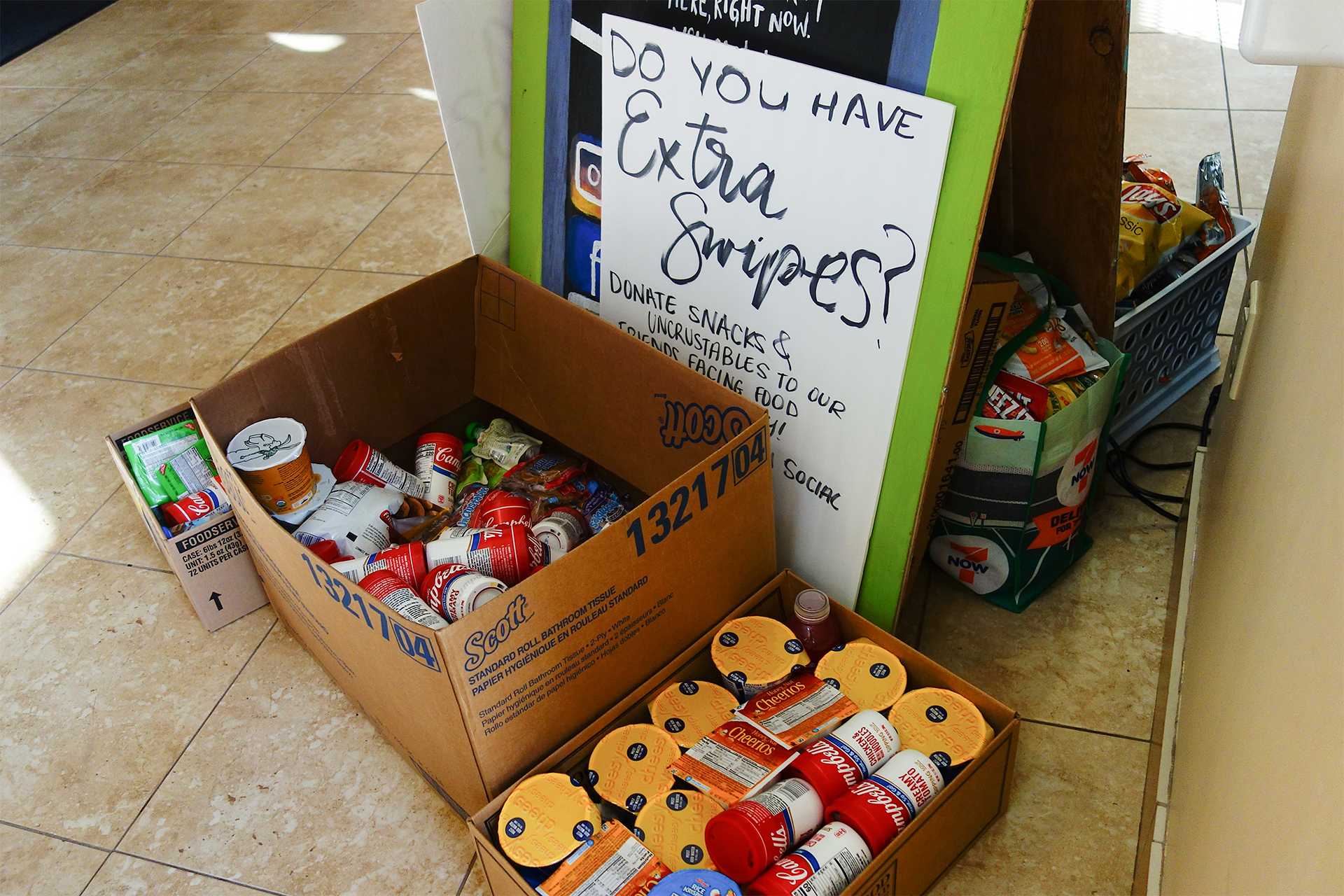 Colorado State University becomes one of four Colorado schools to be recognized as a "Hunger Free and Healthy Minds" campus by the Colorado Department of Higher Education for its efforts to combat food insecurity and provide mental health resources to students. 
According to a press release by the CDHE, the "Hunger Free and Healthy Minds" designation is earned when a school meets the criteria set forth by the Hunger Free and Healthy Minds Campus Checklist. Among these criteria are the establishment of a campus food pantry, providing enrollment assistance for the Supplemental Nutrition Assistance Program and holding at least one student-centered event each year to raise awareness. 
Further, schools must also include information on mental health services on student IDs or syllabi, hold at least one mental health awareness event per year and provide ways for students to access community resources or online support, according to the checklist. 
"If a student doesn't know where they're going to be getting their next meal from or if they're suffering from mental health issues, they're not going to be 100% focused on their academics," said Christina Carrillo, academic policy officer and advocate at the CDHE. "We have to focus on the whole student, the whole person, in order to help students along on their educational journey." 
Colorado State University Pueblo, Fort Lewis College and Metropolitan State University of Denver were also awarded this distinction by the CDHE. 
Similar data from the Hope Center in a report specific to CSU reveals a 29% rate of students who have experienced food insecurity in the last 30 days, which is aligned with the national average at 29%.
"We are very excited about the different ways that we at CDHE can help support the human needs of post-secondary students," said Michael Vente, senior director of research and data governance at the CDHE. "(It's about) really being able to address what we're calling 'the social determinants of student success' and looking specifically at food security and mental health needs of students to start." 
Vente also highlighted the "cross-division work" taking place at CSU to combat food insecurity. 
"I don't think that addressing these needs are the purview of any one division on a campus," he said. "I really think it takes all divisions working together to be able to think about how best to meet the needs of students and to think about it in a holistic way and thinking about the role that registrars and financial aid officers and others can play in affecting change." 
According to a report by The Hope Center for College, Community and Justice, 29% of students at four-year universities experienced food insecurity during the fall 2020 semester. Further, 18% of students received SNAP benefits and 52% did not apply for any support programs because they did not know how. 
Similar data from the Hope Center in a report specific to CSU reveals a 29% rate of students who have experienced food insecurity in the last 30 days, which is aligned with the national average at 29%. The report also found that an overall 55% of students had experienced "at least one form of basic needs insecurity." 
Michael Buttram, program coordinator with SLiCE, highlighted the need to reach more students in order to reduce the level of food insecurity on campus. 
"Few students recognize that anyone with work-study or an EFC of 0, which includes quite a good number of students, is eligible for SNAP benefits," Buttram said. "I think getting everybody who's eligible on SNAP benefits would be a huge step in the right direction for working to combat food insecurity on our campus." 
For those hoping to get involved with Rams Against Hunger, either as a volunteer or as a student in need of their services, Buttram points to the program's website in order to access and view available services. 
"I feel that it's within our grasp right now as a student-led movement to ensure that something real and sustainable is done about it," he said. "Our doors are open for all new ideas and participation." 
Natalie Weiland can be reached at news@collegian.com or on Twitter @natgweiland.