This week in ASCSU: Final legislation, new board members ratified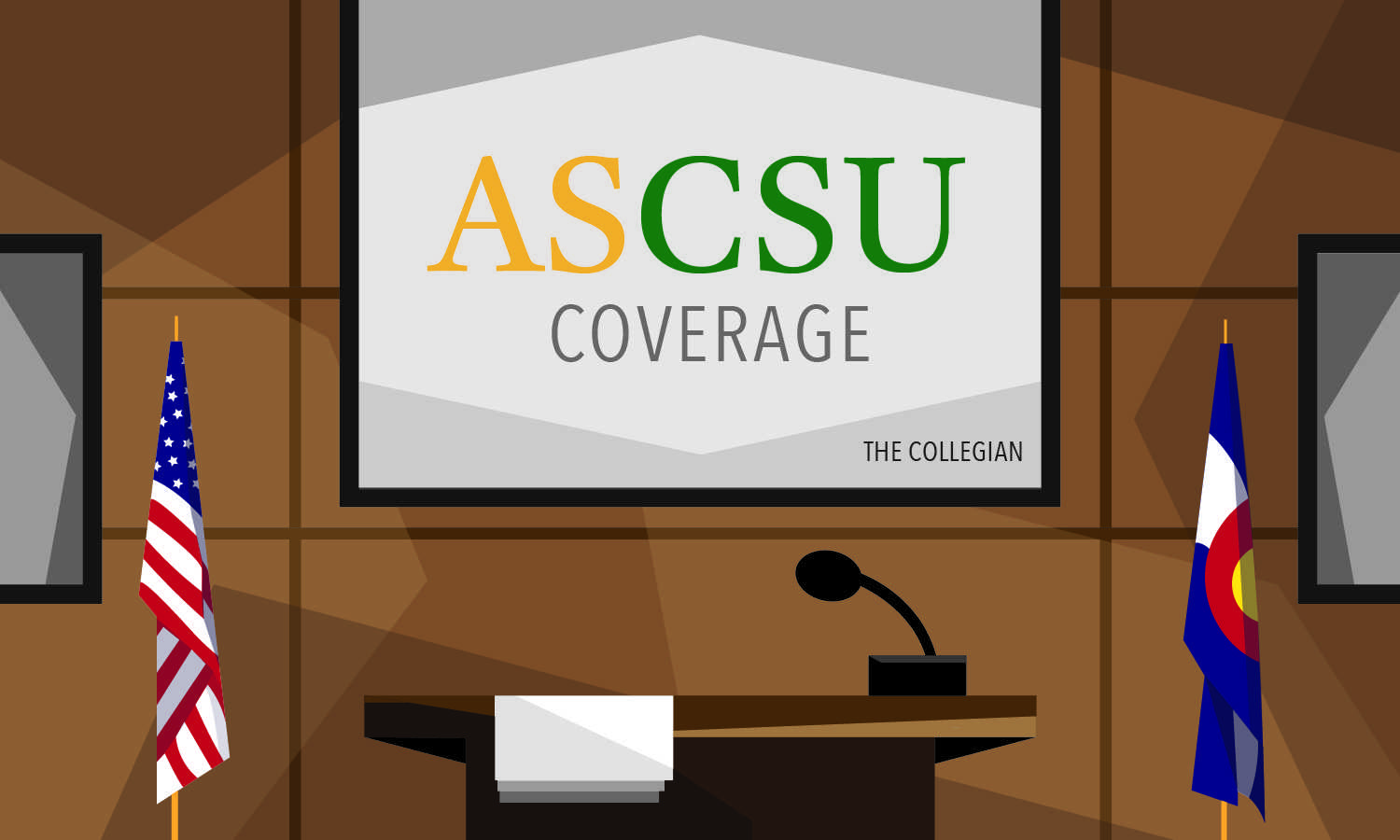 As the 50th senate of the Associated Students of Colorado State University ended, the 51st senate began. The senators passed new resolutions and elected new officers for the fall semester of 2021. 
New chief justice
ASCSU President Hannah Taylor presented her nominee for the upcoming ASCSU Supreme Court chief justice role, Erin Freeman. Taylor said Freeman is familiar with ASCSU's code of ethics and has experience working with Student Legal Services.
Freeman said that, if ratified, she plans to remain impartial and be a resource for ASCSU members.
With a vote of 21-0-1, Freeman was ratified into the position.
No More Stolen Sisters
The senators discussed a previously presented resolution that encourages ASCSU and CSU to officially recognize May 5 as the National Day of Awareness for Missing and Murdered Native Women and Girls. The resolution also asks CSU to take action against the epidemic.
The resolution asks that ASCSU "actively fight against the stereotypes that harm our Native American students by continuing to say and respect the land acknowledgement in all appropriate settings." 
The senate unanimously passed the legislation, officially recognizing May 5 on the ASCSU calendar. 
"I just want everyone to recognize this isn't it," said Lizzy Osterhoudt, Budgetary Affairs Committee chair and co-author of the resolution. "This is only our first millimeter of a baby step. This is the least we could be doing."
Renaming Pitkin Street
The senate discussed a resolution asking CSU to rename Pitkin Street. Former Colorado Gov. Frederick Walker Pitkin, according to the bill, built his career on the oppression of the Ute people in Colorado. 
The resolution states that CSU is built upon the lands of the Ute people, and CSU is complicit in their further oppression by maintaining Pitkin Street. The resolution calls for the University to rename the street in collaboration with the President's Multicultural Student Advisory Committee and the Native American Advisory Council. 
"What we're trying to do is we're already having conversations, and we're actually setting up meetings with the city councilors to discuss this but this resolution shows that us, our governing body, does support the name change," Osterhoudt said.
The resolution was expedited, and the senate unanimously voted to pass the legislation. 
BSOF funding for RamLink, Headspace
Alex Farias, ASCSU chief financial officer, presented a bill that would move $50,000 from the Board for Student Organization Funding budget to support an upgrade for the RamLink network. 
The bill states that the money will be used for "utility changes of RamLink, which will allow for easier accessibility for users, open new opportunities for data gathering and enhance overall system features."
The bill was expedited and passed with a vote of 16-3-5.
The senate also discussed a previously presented bill that would fund subscriptions for Headspace, so students would have the opportunity to improve their mental health for free with the meditation and sleep app. 
The bill would take funds from BSOF because of the excess funds the board has due to the COVID-19 pandemic.
Senators expressed concern that Headspace would not be the most diverse app and wondered if it would be better to fund a different app. 
"Shine is a Black-owned app; they have about 26,000 reviews on any app store that you might look at and have been really, really well reviewed," Senator Brandon Lowry said. "Imagine if we piloted 10,000 subscriptions to that app and we were the school that helped them get to where Headspace is."
With a vote of 4-15-2, the bill did not pass. 
Finalizing legislation
The senate unanimously passed a bill that will allocate $10,400 to the Gender Affirming Garment program from the Pride Resource Center and the Women and Gender Advocacy Center. 
The program would help students on campus receive things such as chest binders, which are essential for many transgender students.
The senate also discussed a previously presented bill that would purchase 50 books to be used in an ASCSU Social Justice Book Library. The library would contain five unique books, 10 copies of each, from authors who identify within the Black, Indigenous and people of color community. 
The senate unanimously passed the bill. 
The senate also unanimously passed a bill that would open more opportunities for students to study outside with better access to outdoor WiFi. The bill stated this would also help students' mental health and would encourage social distancing on campus. 
51st ASCSU Senate
As graduating senators said their goodbyes, ASCSU members got ready to swear in new senators and associate senators into the 51st ASCSU Senate. Christian Dykson, ASCSU president-elect, Merry Gebretsadik, vice president-elect and Kyle Hill, speaker of the senate-elect, were also sworn into office. 
Ratification and election of officers
The new senate questioned and ratified officers into the executive cabinet for the coming academic year. Department directors include Anya Kaplan-Hartnett, director of governmental affairs; Lindsay Winkenbach and Juli Scamardo, deputy directors of graduate affairs; John Williamson, director of campus engagement; Adam Vance, director of environmental affairs; Alejandra Quesada-Stoner, director of health; Benton Roesler, director of housing security; and Brandon Lowry, director of academics. 
Other officers include Carter Reiter, chief of staff; Taylor Millson, deputy chief of staff; Valarie Lopez, chief diversity officer; Emily Baller, chief financial officer; and Grace Crangle, chief marketing officer.
The new senate elected senators into leadership positions as well. Emery Jenkins was elected as speaker pro tempore; Jackson Hunter was elected as parliamentarian; Senator Ben Torres-Doxey was elected as recruitment and retention officer; Mia Ritter was elected as the chair of the Diversity and Inclusion Caucus; and Treasure Morgan was elected as the chair of the Women's Caucus. 
Other new committee chairs include Senator Evan Welch, University Affairs Committee; Ariadne Athey, Internal Affairs Committee; and Lizzy Osterhoudt, Budgetary Affairs Committee.
Ceci Taylor can be reached at news@collegian.com or on Twitter @cecelia_twt.