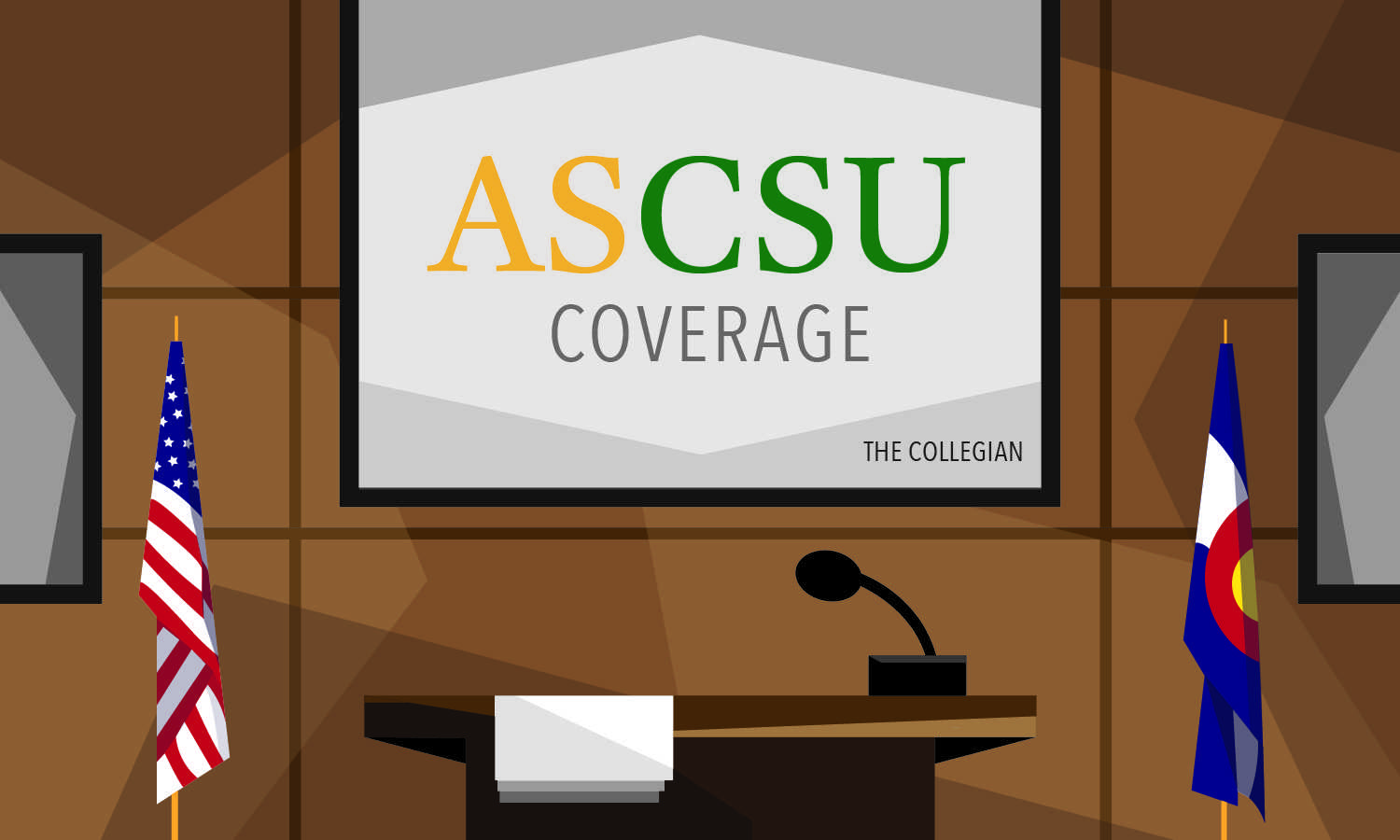 During the April 7 session of the 50th senate of the Associated Students of Colorado State University, senators discussed reproductive rights, the future of the Hughes Stadium and passed a bill that would reallocate funds not used due to the COVID-19 pandemic. 
Advocacy for stigma-free health care options
Senator Jaquikeyah Fields introduced a bill that would suggest the University take action to ensure organizations market resources to CSU students that are accurate, credible and free of shame and stigma. 
The senate discussed the resolution regarding the Alpha Center, a Christian medical clinic located near the CSU campus, though the resolution mentions other centers similar to the Alpha Center. 
"I want to make a note that my perspective and coming into this resolution is from a Black feminist perspective," Fields said. "I truly believe in that inclusive view that encompasses all folks who don't even identify as men or women. I want to make it clear that the intention in this resolution is to be inclusive to all identities. Any individual walking into any space that is related to CSU should be an inclusive space issue — it should be a space where it's free from stigma, free from shame and free from potential harm."
Fields said that not everyone has a choice when it comes to reproductive health care options and said it's usually Black, Indigenous and people of color who are faced with difficult decisions regarding reproductive health. 
"However, there are resources that are providing very misleading (information) and have been very harmful to students on campus," Fields said. 
Fields said she would not reveal specific student stories for privacy reasons but said the Alpha Center is close to campus and targets CSU students specifically. 
"The resources that are provided from the Alpha Center are marketed toward white-bodied individuals who come from a Christian background," Fields said. "The issue is that that's not inclusive, and it has a lot of trauma on students who have tried to use the resources thinking that this space was comprehensive and inclusive and it wasn't."
Fields said it's important for students to receive unbiased, accurate information regardless of religious beliefs. 
Earlier in the evening, Marley Lerner, a CSU student, spoke in support of the resolution. Lerner said the center targets college students by using campus resources to advertise free services.
"This leaves CSU students, especially low-income students, in a vulnerable position to seek out the care they need without being aware of the Alpha Center's hidden agenda," Lerner said. "A perfect example of this is how the Alpha Center promotes pre-abortion screenings on their website but will not be providing or referring actual abortions."
Laura Rencher, an Adult Learner and Veteran Services employee who has collaborated with the Alpha Center in the past to share community resources, said the center provides free resources, such as ultrasounds and STD testing, to patients. Rencher said these resources can be expensive at other clinics and the Alpha Center provides an option for students who may be struggling financially.  
Veronica Morin, an employee at the Alpha Center, spoke against the resolution. Morin said the goal of the center is to provide concrete information to patients about all of their options, including parenting, adoption and abortion. 
"Another goal of ours is to make people feel loved and cared about and supported when they walk through our doors," Morin said. 
Fields said the end goal of the resolution is to be able to collaborate with those who are responsible for advertising resources on campus and make sure advertisers are held responsible for relaying accurate information. 
Hughes open space bill
University Affairs Committee Chair Benton Roesler presented a bill that would demand a democratic process for the future of Hughes Mountain Natural Area and would outline CSU student expectations for CSU regarding the Hughes Stadium property. 
Roesler said they wrote this resolution with the ballot initiative that would advocate for turning former Hughes Stadium land into open space. The initiative passed on April 7. 
"We wrote this resolution because we know that that ballot initiative does not determine that outcome and that ballot initiative will not force any outcome to happen," Roesler said.
Roesler said the University is not on the same page, so they wrote this resolution to ensure the University goes through with the proper natural development of the space. 
Roesler said the University plans to develop the land for housing but is not inclusive of CSU employees. Roesler said CSU employees do not meet the average median income for the proposed housing. 
"Since the initiative passed, we are urging the CSU administration to work collaboratively with the City of Fort Collins and (Planning Action to Transform Hughes Sustainably) to establish Hughes as a natural area," said Christian Dykson, ASCSU speaker of the senate and co-author of the resolution.  
Dykson said the natural area will benefit local wildlife and provide a better chance of survival.
The senate unanimously passed the resolution. 
Reallocation of department funds 
The senate also unanimously passed a previously discussed bill that would reallocate department funds that were not used due to the COVID-19 pandemic. 
Funds that were not used due to the inability to host activities will now be used for other projects that will not be affected by the pandemic. 
Ratification and election of officers
Lizzy Osterhoudt ran for the position of chair of the Budgetary Affairs Committee. Osterhoudt said she is adequate for the job because the past chair had been training her and had been letting her run meetings during the past semester. 
"I hope y'all should vote for me because I have plenty of experience," Osterhoudt said. "And I'm not afraid to ask questions, and I do have really positive relationships with everyone involved in the Budgetary Affairs Committee, and I hope I created a nice and welcoming space within that community."
The senate unanimously elected Osterhoudt to the position. 
Editor's note: A previous version of this article misidentified Laura Rencher as an Alpha Center volunteer. The version also mispelled Rencher's name. The article has been edited to reflect this change.
Ceci Taylor can be reached at news@collegian.com or on Twitter @cecelia_twt.