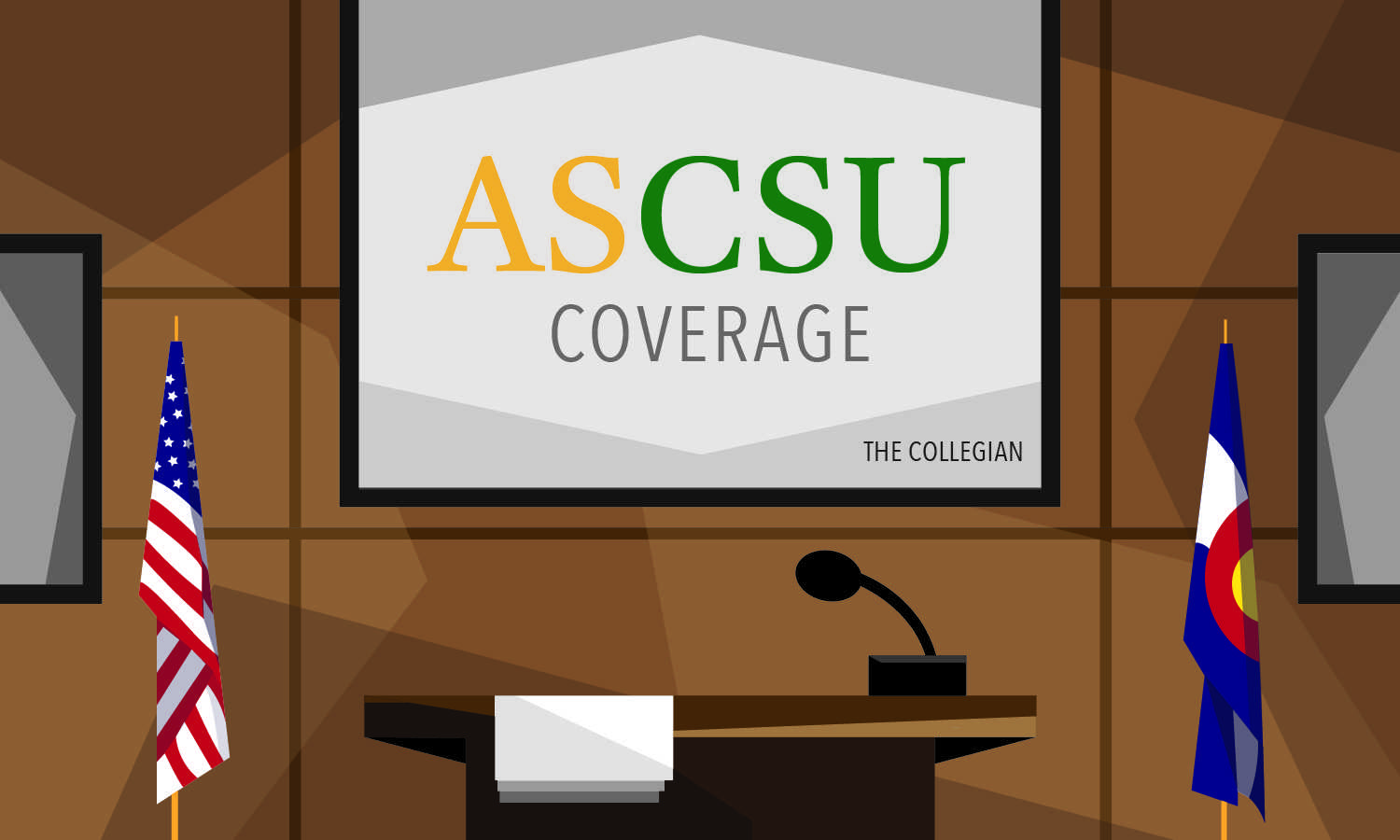 During the April 21 session of the 50th senate of the Associated Students of Colorado State University, senators discussed a good neighbor program, funding for Rams Against Hunger, mental health and reproductive rights. 
Good Neighbor Program
ASCSU President Hannah Taylor presented a bill that would fund a Good Neighbor Program through Off-Campus Life to promote property manager accountability, support student renters and provide guidance on which properties are student-renter friendly.
"The reason why we see a need for this program is that there's been a lot of instances where students have experienced living in an apartment complex that didn't fulfill their promises or do not address some of the concerns that they promised to address," Taylor said.
Lindsay Mason, director of Off-Campus Life, said this will significantly benefit CSU students. 
"It would fund a two-year temporary position," Mason said. "And then I've got a couple of ideas on how I can continue to fund this position beyond those two years that would not include an increase to the student fees."
The bill would take $125,000 from ASCSU's fund balance. 
Approval of funding board for Rams Against Hunger
Alex Farias, ASCSU chief financial officer, presented a bill that would direct "$75,000 to be moved from the 2020 to 2021 Board for Student Organization Funding budget to improve programs in Rams Against Hunger."
"So far this year we've only funded five student organizations, which is very low, but given the current circumstances of COVID-19, it makes sense," Farias said. "So the board partnered with Rams Against Hunger." 
Farias said $25,000 will be dedicated to the interior of the new pantry, $15,000 will be allocated to Lory Student Center rental fees, $15,000 will be allocated to a landing pad installment, $10,000 will be allocated to just Rams Against Hunger pantry events and $10,000 will be allocated to Rams Against Hunger equipment repair. 
Farias said it's a special circumstance, as BSOF would normally only be using the money for student organizations. However, COVID-19 has left the organization with extra funds and they decided to give back in a different way. 
Approval of funding for Headspace
Farias also presented a bill that would move $39,900 from the 2020-21 board for student organization funding budget to help improve mental health on campus by supporting the app Headspace. 
Farias said, if approved, the bill will allow more students to access the app. 
Gaby Brown, ASCSU director of health and co-author of the bill, said CSU would partner with Headspace to give students access to the program. 
"We're really excited to partner on this program," Brown said. "ASCSU would have the autonomy to oversee the usage of the program so we would know how many students are accessing the program and what they find to be the most useful programs so that we can ask Headspace to tailor some of those programs to us as well."
Farias said the subscription has a one-year limit. Brown said they hope to get the program running by finals week and said the next ASCSU administration is on board to continue the program throughout the next year at CSU. 
Advocacy for accurate, unbiased and stigma-free healthcare options
The senate discussed a previously presented resolution that would suggest CSU take action to ensure organizations that partner with CSU provide accurate and credible resources free from shame and stigma. 
The legislation was discussed with the Alpha Center, a Christian clinic near campus, in mind, though other clinics are mentioned in the resolution. 
Jennifer McLain, executive director at the Alpha Center, spoke on behalf of the clinic. 
"The Alpha Center agrees that no person should be shamed for their personal health care decisions and should be provided with stigma-free medically accurate comprehensive health care options," McLain said. "We are committed to providing health care that meets and exceeds expectations."
McLain said the center does not promote abstinence until marriage and patients are given the option to share about their personal spirituality but are not required to. 
Ariadne Athey, the Internal Affairs Committee vice chair, spoke in support of the legislation and said if the Alpha Center does not promote harmful material to CSU, they will not be affected if the resolution is passed. 
"Everyone deserves to have all information regarding their own health," Athey said. "And they deserve to get it and not be stigmatized in an unbiased way. I want to reiterate the fact that this resolution is not endorsing any specific medical procedure. It is merely asking … the Alpha Center be held accountable."
Associate Senator Emely Cruz Arrazola also spoke in support of the resolution. Cruz Arrazola went over the four tenets of reproductive justice with the senate, which advocates for the rights of people to decide to have children, to not have children and the right to nurture children in a safe environment.
"I do not think it is possible for this to be accomplished if students are getting services from a provider that obviously has a specific perspective on how one should live their life, and I just want to make that clear," Cruz Arrazola said. "And we've seen in the past that faith and religion has been used as a tool of oppression and colonization toward (Black, Indigenous and people of color) communities, and I don't see how this is any different."
The senate unanimously passed the resolution, requiring CSU to hold organizations like the Alpha Center accountable for information given to CSU students. 
Adding diversity and inclusion to the constitution
The senate also passed a resolution that would add diversity and inclusion requirements to the ASCSU constitution. 
The resolution also requires ASCSU to become more accessible and will assist senators in obtaining adequate microphones so everyone can hear and participate in meetings.
Ceci Taylor can be reached at news@collegian.com or on Twitter @cecelia_twt.