This week in ASCSU: First-gen student bill, accountability caucus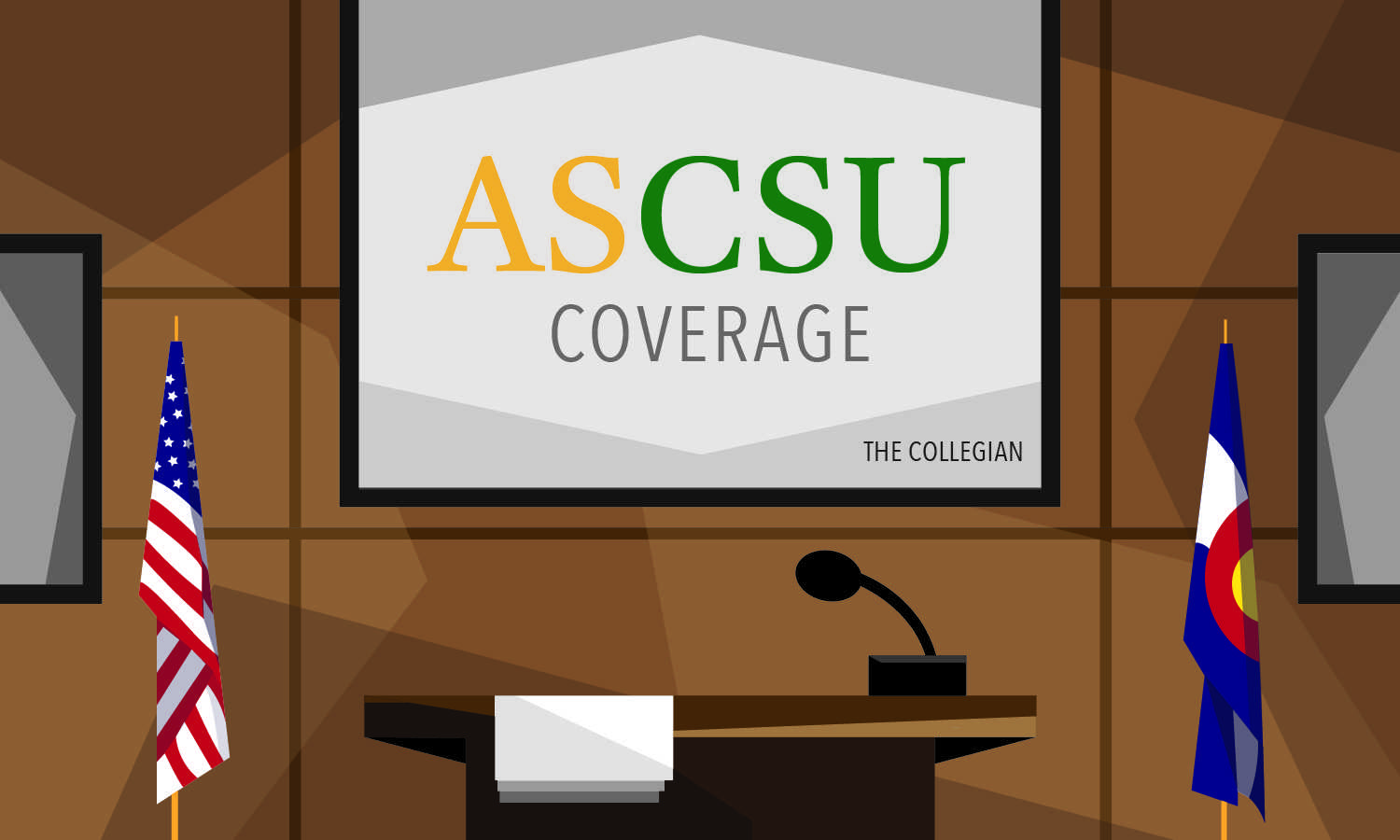 During the March 31 session of the Associated Students of Colorado State University senate, senators ratified a new member, discussed the establishment of a new caucus and passed a new piece of legislation. 
Election and ratification of officers
Anna Jelden was ratified into the position of director of graphic design and multimedia for ASCSU. Jelden, who studies graphic design, has experience working with the CSU online marketing team.
"I'm very comfortable working within the CSU branding guidelines and doing projects that require a quick turnover," Jelden said. 
Jelden said it's important to develop content that is inclusive and accessible for everyone.
"Relating to graphic design, I want to be just keeping an open mind when it comes to producing content," Jelden said. "And just realizing that everyone comes from a different background and being really open to feedback from a bunch of different perspectives."
Reallocation of department funds due to COVID-19
President Hannah Taylor proposed a bill that would move allocated funds from projects and traditions that were not used due to the COVID-19 pandemic. 
"We're reallocating the funds so that our directors can use them for different projects," Taylor said. "So first we're reallocating from the traditions and programs budget."
Taylor said a lot of funds for trips such as "Day at The Capitol" will not be used, so they will be going back into the department's discretionary funds to use for potential future projects. Taylor said department directors already have ideas for other projects they will use the funds for, so it makes sense to move the money to allow new projects to happen. 
New projects, according to Taylor, could include updating computers.
Establishment of MGC Disassociation Caucus
Senator Lizzy Osterhoudt presented a bill that would hold members within the Multicultural Greek Council accountable. 
"The reason we wrote this bill is the committee as a whole decided we need … a more substantial point within this campus because … there's a lot of people not being held accountable when it comes to sexual harassment and assault," Osterhoudt said. 
Osterhoudt said it's not just the culture within Greek life, but the lack of policies and legislation to hold them accountable. 
"The purpose of this caucus is so we can get together and have more people within the community and students as well on campus get together and find that advocacy and justice they are seeking," Osterhoudt said. "Because a lot of the times the survivors of these incidents are met with gaslighting and harassment."
Osterhoudt said the caucus would also encourage other organizations to hold Title IX trainings every semester. 
Jennifer Gutierrez, executive vice president of the MGC, voiced her support as a guest speaker. Gutierrez said her sorority, along with others, made a statement in December after allegations of interpersonal violence came out on an anonymous Twitter account. The statement, according to Gutierrez, said they will dissociate from some fraternities until they see further action to hold assaulters and harassers accountable. 
"We don't really have any form of accountability," Gutierrez said. "We don't have anything that is in our bylaws or legislation that requires fraternities or sororities to have interpersonal violence training, like Title IX training, and we were not obligated to host these types of events, … through which no accountability is held up."
First-generation representation in senate
The senate went over a bill that would assign senator positions to the ASCSU first-generation student collective board. 
Parliamentarian Kevin Clark spoke his support of this bill earlier in the night. 
"(The bill) really resonated with me as a first-generation student who wouldn't be here on this campus without the contributions of the TRIO Program and their dedication to making sure that marginalized communities are represented on this campus," Clark said. 
The senate unanimously passed the bill and created a space for first-generation students within ASCSU. 
Adding diversity and inclusion to the constitution
The senate also went over a bill that would add diversity and inclusion requirements and initiatives to the ASCSU constitution.
The bill would require the senate to become a diverse and inclusive space through constant outreach to diversity offices on campus, registered student organizations and other stakeholders who advocate for student identity on campus. 
Officers will also have to take training on how to abide by parliamentary procedure before they are granted speaking rights on the senate floor. 
The senate unanimously advanced the bill but will vote on it again in a future session.
Ceci Taylor can be reached at news@collegian.com or on Twitter @cecelia_twt.