This week in ASCSU: Indigenous travel grant, all-gender restrooms
Ceci Taylor
March 12, 2021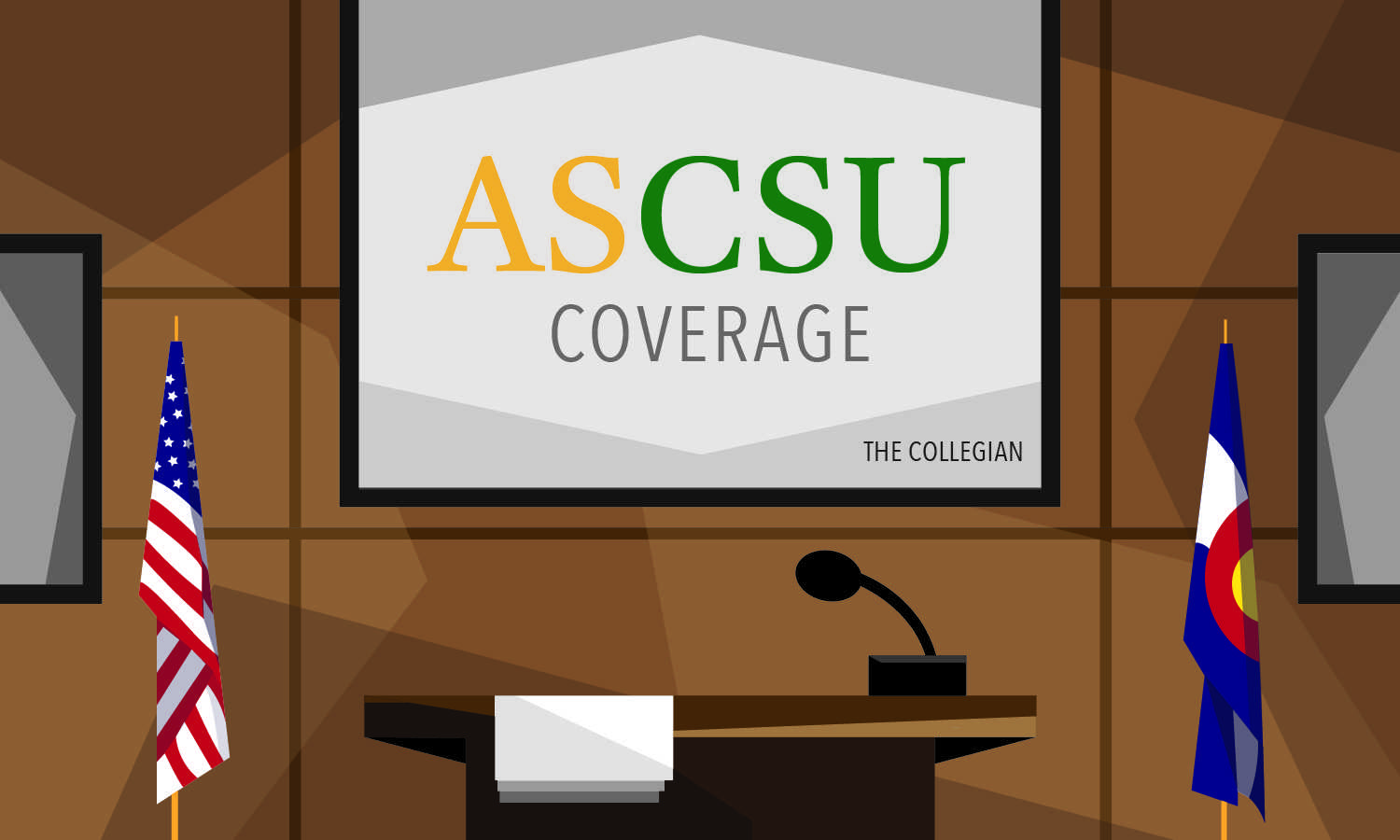 During the March 10 session of the 50th senate of the Associated Students of Colorado State University, the senators passed two bills, ratified a new officer and discussed upcoming legislation, including an interactive map to find all-gender restrooms on campus. 
Extension of Indigenous student's travel grant 
Parliamentarian Kevin Clark reported changes made to a bill presented during the previous senate session. The bill will extend the previous travel grant bill and will allow ASCSU and the Native American Cultural Center to allocate more resources to Indigenous students in need during the pandemic. 
Numerous committees and ASCSU members endorsed the updated bill. 
With a vote of 26-0-0, the bill passed. 
Allocating additional funds for the 2021 elections period
Clark also presented changes made to a bill presented during the previous senate session that would provide the elections manager with the full $3,000 election budget, as it had been provided in past elections.
The bill sought to take $1,677 from ASCSU's general fund, but the senate discussed whether or not the money should come from the marketing fund instead. 
Peyton Dailey, ASCSU Supreme Court chief justice and co-author of the bill, said she is hesitant to take from marketing in case the executive branch needed funds to do more projects. 
Senator Lizzy Osterhoudt said the money should come from marketing because ASCSU traditionally does not touch money from the general fund. Bailey Dinsdale, the ASCSU accountant, said the general fund is like a savings account for the ASCSU branches.
Budgetary Affairs Committee Chair Gemma Buhaenko offered a compromise to the conflict and suggested taking money from the senate discretionary fund instead.
Buhaenko said the money would tentatively come from the senate discretionary fund and would be re-evaluated later. If a conclusion is not made, the money would remain sourced from the senate discretionary fund. 
With a vote of 23-0-3, the senate passed the bill. 
Pride Resource Center pilot program 
Clark presented a bill that would fund a pilot program to place way-finding signage for all-gender and inclusive restrooms on CSU's campus. The pilot program will also work with data collection to identify inclusive efforts moving forward.
Dusk, a CSU gender nonconforming student, spoke about their support for the bill. 
"I'm encouraged that CSU has all-gender restrooms, but also kind of frustrated that there aren't more of them and that the location of them is kind of hard to find," Dusk said. "When I started at CSU, it took me a year or so to realize that there was a map of them."
Dusk also said the lack of all-gender restrooms affect the kinds of classes they take and mentioned they have had to drop back-to-back classes before because it takes too long to find and use all-gender restrooms between classes. 
Charlie Williamson, a support representative for the Pride Resource Center and co-author of the bill, spoke about the importance of the bill when it comes to inclusivity. Williamson said transgender students can come to CSU and feel like they are accepted and included at the University. 
"I just want you to remember the impact that's being experienced by students who don't have access to something as basic as a restroom," Senator Brandon Lowry said. "And those buildings like Clark, Weber, Guggenheim, etc. Those are all spaces where students are not feeling seen and heard."
Internal Affairs Committee Chair Marlis Hazleton said the bill is only the beginning when it comes to all-gender restrooms and fighting for LGBTQ+ inclusivity. 
Hazleton said no student should have to drop a class or be late because they have to go to the bathroom. 
"This is something that should have been at CSU from the moment we were the first college in the nation to create a first-generation scholarship." -Brandon Lowry, ASCSU senator
First generation representation in senate
Lowry, a co-author of a bill that will provide first generation students a senate seat, said it's an important bill when it comes to representation in the senate.

"This is something that should have been at CSU from the moment we were the first college in the nation to create a first generation scholarship," Lowry said. "This is an opportunity for us to meet that call, to join that call and to actually do something right."
Diversity and inclusion in the constitution
Hazleton presented a bill that would add diversity and inclusion to the ASCSU constitution. 
Hazleton said the bill would add a new section to the constitution. This section will include numerous new accessibility requirements, including policies that would require agendas to be sent out 48 hours before the meeting and large font sizes in presentations, and it will also mandate specific inclusivity trainings.
"A lot of people are concerned that when something happens in this space, that is racist, misogynistic, homophobic, xenophobic etc., there's no way for them to turn (to) because the constitution doesn't explicitly state … what that means," Hazleton said. "So what I wanted to do is to give rights to our students, especially in this space."
Ceci Taylor can be reached at news@collegian.com or on Twitter @cecelia_twt.