COVID-19's impact on student residence living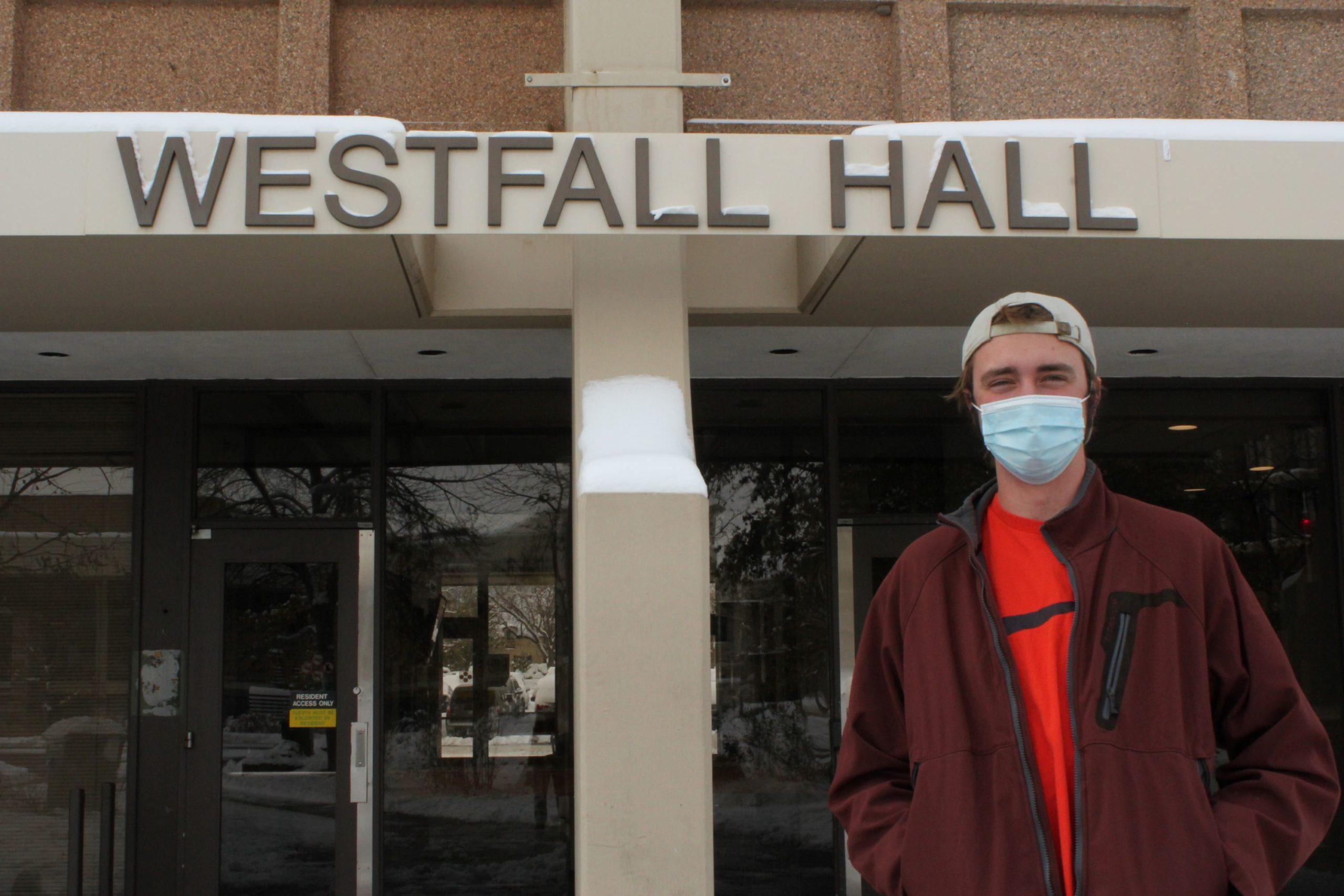 In response to the coronavirus pandemic, Colorado State University had to make many changes in how the campus operates, especially with residence halls.
CSU freshmen spent their orientation and Ram Welcome on Zoom calls and haven't been able to have guests in their dorm rooms.
"I think it's definitely reduced the amount of social interactions I have and the connections I've been able to make," said Althea Wilson, a freshman student at CSU.
Executive Director of Housing and Dining Services Mari Strombom said changes included increasing the frequency and level of cleaning throughout buildings — increasing community bathroom cleanings to twice per day and limiting suite bathroom cleanings to once per month to reduce staff entry into rooms. Residents living in suites are now provided with a cleaning kit.
The guest policy also changed. Non-resident guests aren't permitted past lobby areas, and only guests from within the same floor are allowed into each other's rooms. CSU has also set aside designated quarantine spaces on and near campus for residents who test positive for COVID-19, as well as their close contacts.
The new policies have had an impact on freshman students beginning college.
"COVID-19 has affected all of us greatly, including our residential community," Strombom said.
Wilson spoke about how she had a difficult time at the beginning of the school year last August. Orientation and Ram Welcome were both held virtually at the beginning of the school year.
"It was really hard for me at the beginning of last year to adjust to it," Wilson said. "I was really excited to go to college and get the experience of meeting new people and going to different events and being a part of the school traditions. When everything went virtual, it's a much harder dynamic to connect with people when you're all just little boxes on the screen."
However, Strombom said the procedures have been effective, and some students have been able to adjust to the COVID-19 procedures.
"The COVID-related procedures, along with our partnership with the Pandemic Preparedness Team to implement routine testing in the residence halls and apartments, have allowed us to continue operations," Strombom said.
According to the fall survey of hall and apartment residents, 67% of students felt that their live-on experience during the fall semester either met or exceeded their expectations.
Danielle Ranisate, another freshman student at CSU, spoke about how she is still glad she came to CSU despite the limitations.
"I think that I'm still glad that I did live in the dorms and physically came to college because I still have a roommate, and I still have a lot of that," Ranisate said.
Strombom said CSU Housing & Dining Services has created ways for students to be involved.
"We have and continue to come up with new and creative ways for residents to get involved and be in community virtually and within their floor, and we continue to see demonstrations of students who have adjusted and are enjoying their on-campus living experience," Strombom said.
Piper Russell can be reached at news@collegian.com or on Twitter @PiperRussell10.