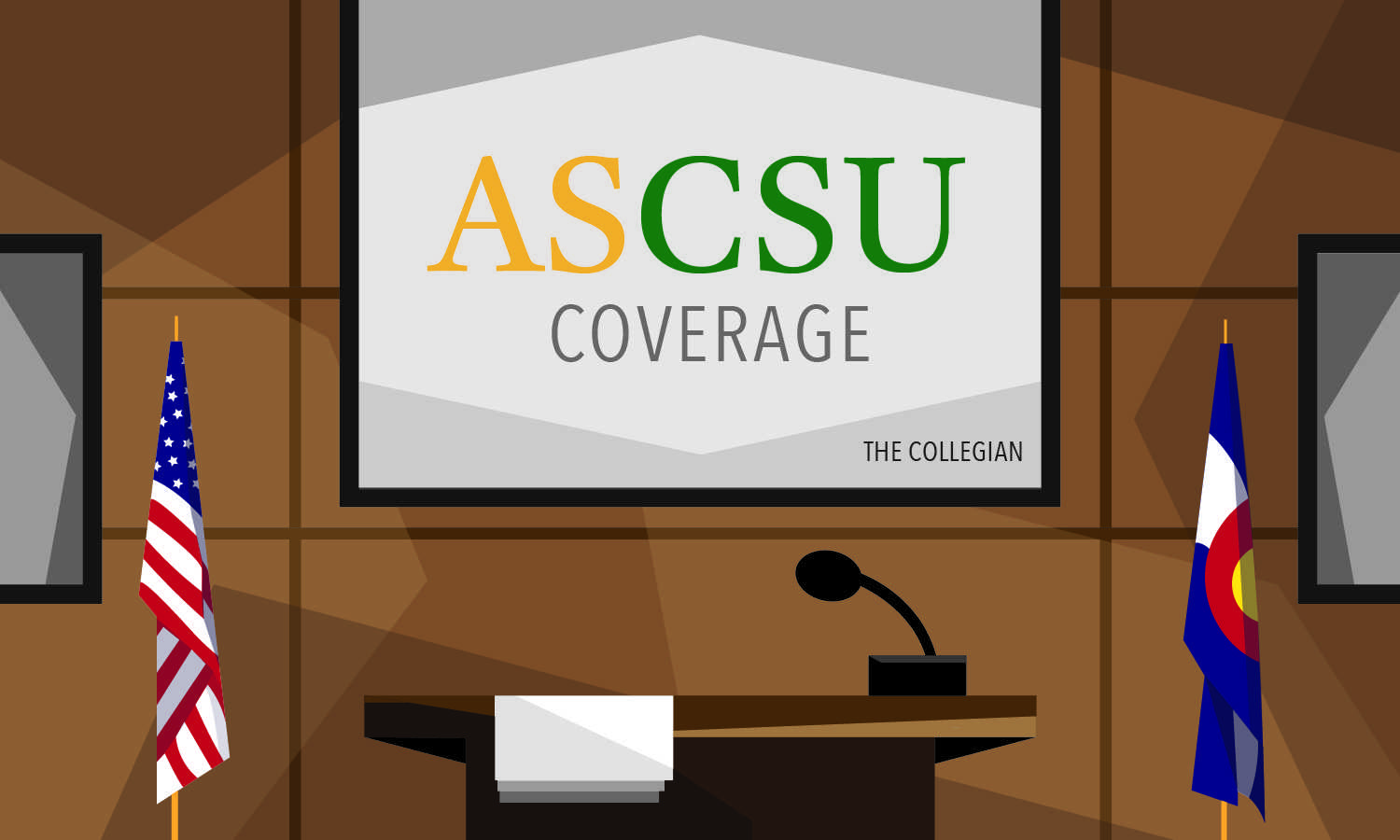 Editor's note: A previous version of this article misstated the allegations against the ASCSU senator as sexual assault. They are sexual harassment allegations, not assault.
During the March 17 meeting of the 50th senate of the Associated Students of Colorado State University, senators discussed the land acknowledgment, sexual harassment allegations and passed legislation regarding all-gender restrooms on campus. 
Sexual harassment allegations
Women's Caucus Chair Ava McCall provided a statement regarding a recent sexual harassment claim made against ASCSU Senator Miles Robinson. 
"First and foremost, we want to say we believe survivors," McCall said. "No matter the severity, no matter the situation, we believe you. We encourage you to come forward and seek help."
McCall said senate leadership launched an investigation regarding the matter and promised to keep everyone aware of the developments.
A statement released by the Student Disability Center, for which Robinson is a senator, spoke about accountability regarding the claims. 
"The SDC refuses to buy into what rape culture and sexism want us to make this a conversation about — about whether we believe the victim, whether the responding party had any fault and whether sexual harassment is an inevitable outcome in a college campus," the statement reads. "We refuse to demand that our students self-edit their experiences in order to 'tell it like it really happened' or to make their allegations seem less serious."
The statement also said Robinson will not be attending senate meetings until the end of the month, will not have contact with the accuser and will not be answering the phone or working the front desk. 
Land acknowledgement
University Affairs Committee Chair Benton Roesler spoke of efforts to implement the land acknowledgment into more events taking place on campus, including in classrooms. 
"Why is it that people are not acknowledging the necessity of including the land acknowledgment in all spaces," Roesler said. "And I felt that it was more of an institutional failure than their individual failures."
Roesler said he will be meeting with Blanche Hughes, vice president for student affairs. In the meeting, Roesler said they would be discussing requirements for the land acknowledgment to be read. 
"We use the Pledge of Allegiance from primary school all the way until you know until the end of our lives," Roesler said. "But what we don't do is practice humility; we practice pride before humility, and that's a fatal error, that's a fault in my book."
Signage inclusivity bill
The senate voted on a bill that would increase access to all-gender restrooms through an interactive map. The bill calls for funding for the Pride Resource Center to create a pilot program to place signage so students can all-gender restrooms on campus. 
The bill would take $3,200 from the ASCSU general discretionary fund. 
The senate unanimously voted to pass the bill.
Ceci Taylor can be reached at news@collegian.com or on Twitter @cecelia_twt.