ASCSU campaign: Speaker candidates debate accessibility, safety
Ceci Taylor
March 26, 2021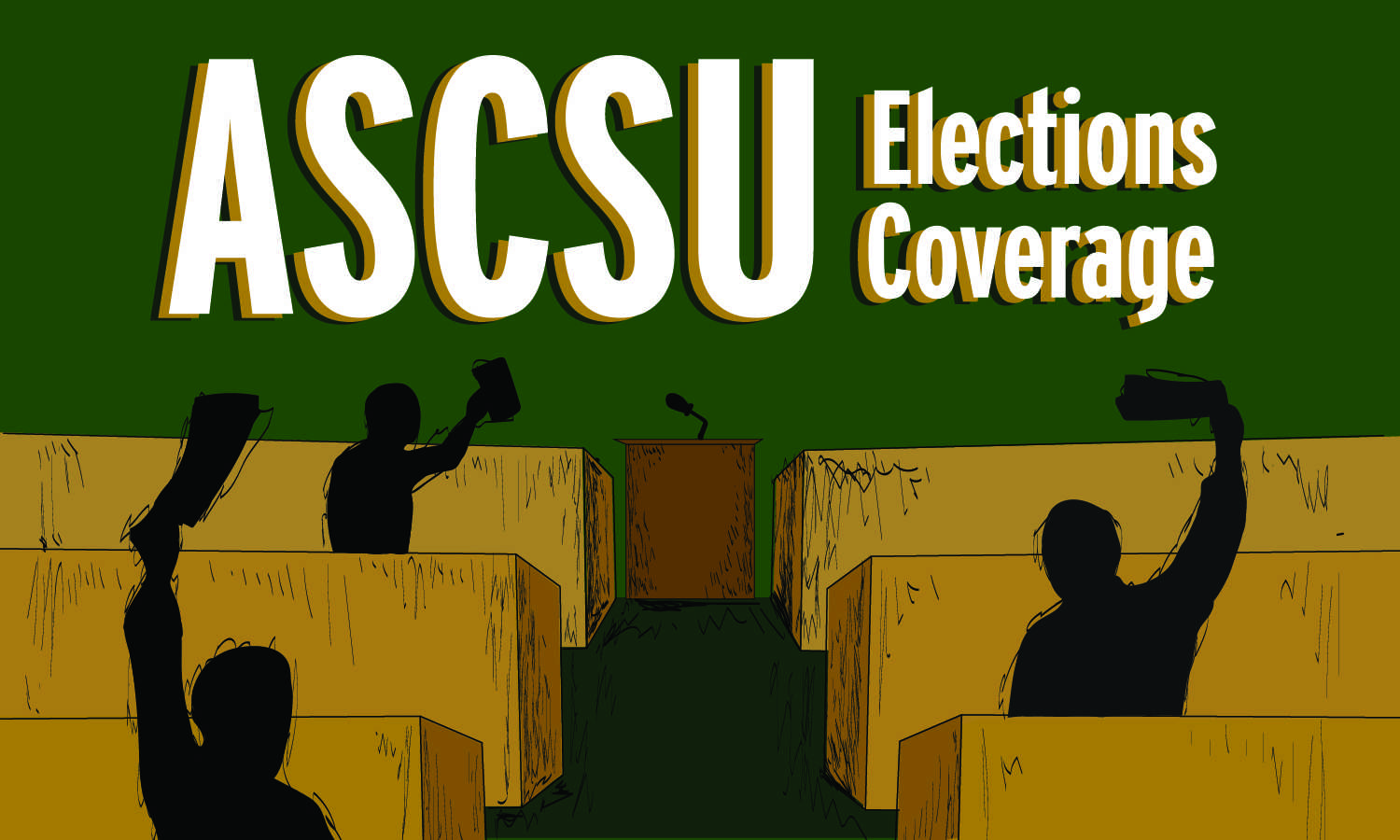 Associated Students of Colorado State University speaker of the senate candidates discussed their campaigns, as well as initiatives to diversify the senate space, expand outreach to CSU students and unify the three branches of ASCSU government.
Candidate Kyle Hill and write-in candidate Marlis Hazleton debated their priorities as speaker during the hour-long debate March 25. 
Qualifications 
The speaker of the senate is responsible for chairing senate sessions, advocating for students, collaborating with ASCSU executive branch and facilitating relationships between senators, Hazleton said.
"I've been Internal Affairs (Committee) chair for over a year, and I really loved it," Hazleton said. "It was a great way for me to advocate for students inside ASCSU, but there were a lot of policies I ran into that I could not enact because I was not in charge, and that became more and more clear as the semester went on." 
Hill said he has written four bills and one resolution during his time as an ASCSU senator. 
"As speaker of the senate, I can use my prior knowledge of the bill writing process and parliamentary procedure to help other senators or students who want to get involved in ASCSU to implement such measures," Hill said. 
Hill said the speaker attends weekly meetings with the ASCSU president and vice president, as well as CSU's administration. 
"I believe that other past administrations, in general, have been pretty tame with administration," Hill said. "And we need someone who will go up there and say we need to do this, it is something that the student body needs and keep pressing it until it is agreed upon."
Accessibility
Hazleton and Hill both spoke about accessibility within ASCSU and opening the space to a more diverse population. 
"I want to become more involved within student affairs, get more involved in tailgating and football games or basketball games and esports, so basically we can greet any random students and say, 'Hey, how can we help you?'" Hill said. 
Hazleton said she wants to get involved with public councils and student organizations because it's an easy way to access more students. 
"I also want to have a meeting with the president because they know what's going on in their college," Hazleton said. "And student college councils are so easy to be a part of and are such an internal community that I think it's a wonderful way to get involved."
Hazleton and Hill also discussed the possibility of holding all senate sessions in-person next semester. Hill advocated for holding senate meetings entirely in-person, while Hazleton said parts should remain online so more students can participate.
Hill said face-to-face communication is essential for collaboration and said he believes it will be time to get back to normal once more students are vaccinated next semester. 
Hill said one goal of his campaign is to unify ASCSU as a whole. Hill said part of this will be to require legislation to be endorsed by a member from a different branch. He said it is easier for senate and the executive branch to collaborate in person. 
Hazleton said she wants to make sure every student feels safe because not every student can get vaccinated. Hazleton said it's going to be a slow track back to normalcy rather than a "speedrun," and it's important to have plans in place to keep students safe and meetings accessible. 
Hill said he would be open to holding hybrid senate meetings, much like many students take hybrid classes on campus. 
Accountability 
The speaker of the senate is also a part of the Student Fee Review Board, which oversees the allocation of more than $63.8 million in student fees, according to the ASCSU website. 
"People are struggling economically with jobs and paying for tuition," Hill said. "And the last thing that students need is to have to pay more student fees. And I believe that as someone who would be on SFRB, I would make pretty darn sure that her student fees are going to go somewhere."
Hazleton said that with experience of being vice chair for the University Technology Fee Advisory Board, she is aware of SFRB's process.
"I think it's really important to acknowledge that we are in a recession," Hazleton said. "We are dealing with financial difficulties, but that's not new for college students. … We have to acknowledge that and ensure that we're spending our students' money in the most efficient and equitable level possible."
Student and senator support
Both candidates discussed the various ways they will support senators and students as speaker, including protecting those with marginalized identities, advocating for mental health and keeping students safe.
Hill said he came into ASCSU with the purpose of transportation relief, after a student he knew died in a tragic car accident. 
"I believe that increased safety precautions within our roads on campus are a central necessity," Hill said. "I've done two bills for transportation relief. Unfortunately, they did not entirely work out but I am continuing to work with the administration in the senate to provide the funding and tools to begin this process."
Hill also spoke about mental health and said he wants senators and students to prioritize their own health and safety. Hill said he is working on an app that will help students regulate their mental health. 
Hazleton said she wants to work on legislation that will allow better punishment when senators feel attacked in the space. She said there currently isn't a good way to have someone leave the space when another senator feels attacked. 
"I can be an advocate on their behalf, and I can push for them to have the ability to get the justice they seek," Hazleton said. "So there will no longer be ad hominem attacks, which is a personal attack in the space, there will no longer be death threats and harassment, threats, we will make sure that those senators are safe."
Hazleton also spoke about support for Indigenous students and said she wants to make sure the Land Acknowledgment is read at the beginning of every senate session. Hill voiced his agreement. 
Elections voting will open March 30-April 1 on RAMWeb. Those who wish to vote for Hazleton must write her name in on the online ballot, as it won't be listed next to Hill's.
Ceci Taylor can be reached at news@collegian.com or on Twitter @cecelia_twt.