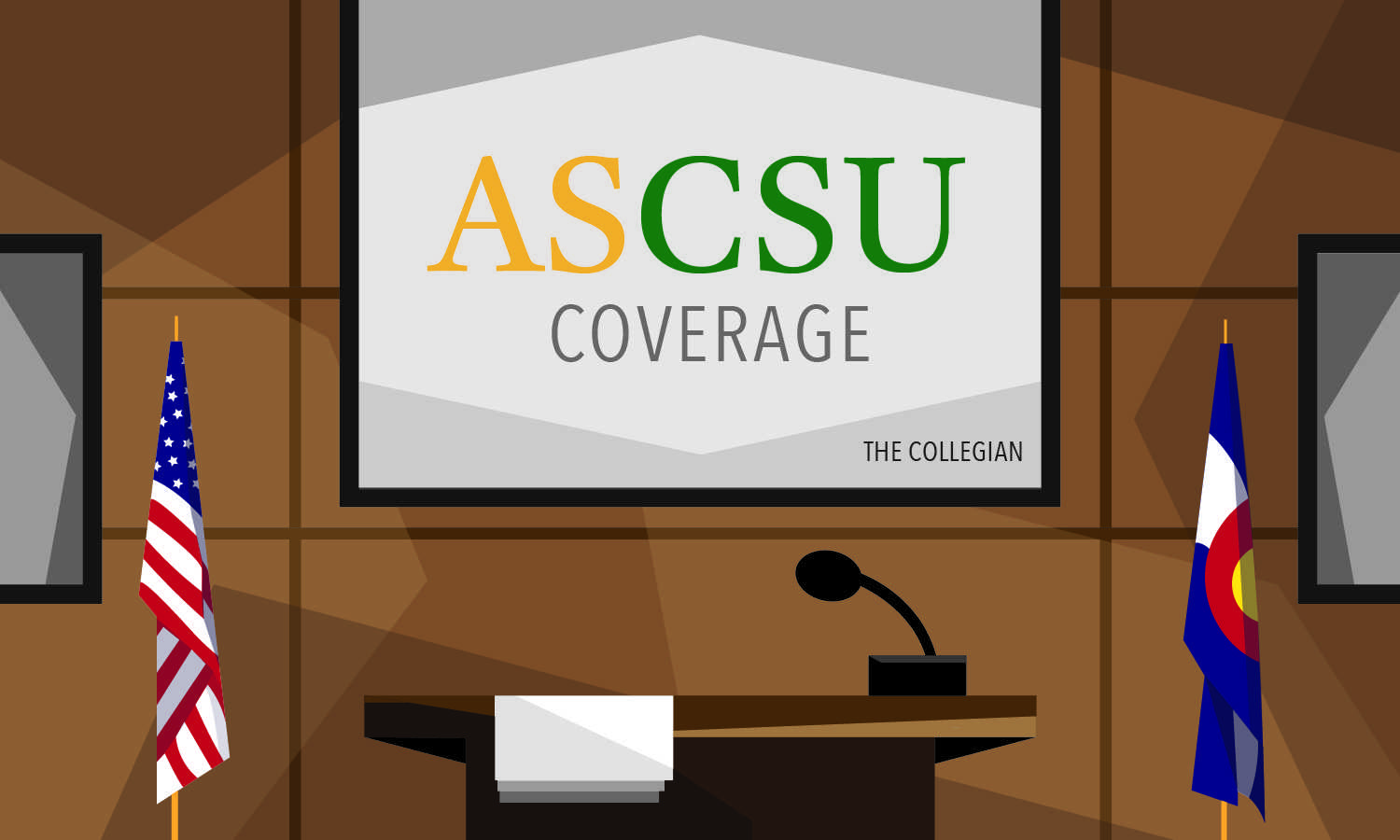 During an emergency meeting of the 50th senate of the Associated Students of Colorado State University, senators discussed the upcoming election and the two candidates for the 51st speaker of the senate position. 
Elections Manager Morgan May presented the candidates for ratification
"The candidates must be presented during the first week of campaigning to the senate and receive an individual vote of confidence for their candidacy by a one-third vote," May said. 
The first candidate, Senator Kyle Hill, spoke about his experience as a senator that qualifies him to run as a candidate. 
"During this time, I have written one resolution and three bills," Hill said. "So I understand how the whole bill writing process works. … I've read the elections code, and I have read the entire constitution, … and based on that and on my reasoning and understanding of parliamentary procedure, I believe that makes me qualified to run."
Hill said he's made mistakes with certain procedures in the past, but promised to continue reading the government documents to make sure he can get it right. 
Hill said he would be comfortable making sure the senate remains inclusive and diverse. 
"I have no tolerance for any ad hominem attacks; I have no tolerance for any discrimination," Hill said. "I will make sure we can have a safe and secure space here."
The second candidate, Senator Miles Robinson, spoke about his experience and his ability to do the job well. 
"I've been a part of the space for well over a year now," Robinson said. "I've seen the position of the speaker as the presiding officer, and I've seen that done well, and I've seen that done poorly, and so I think I have an understanding of what it means to do that job well."
Robinson said he would be able to make sure that the senate bylaws are followed and is confident enough to make sure the senate runs smoothly. 
Internal Affairs Committee Chair Marlis Hazleton expressed concern about Hill's ability to own up to his own mistakes if he were to mess up parliamentary procedure. 
Senator Lizzy Osterhoudt said that although some may have concerns about Hill, it would be best to give him a chance and see what happens.
University Affairs Committee Chair Benton Roesler said they should base their decision on what was just said and not mistakes made in the past. 
"I'm confident in both of their abilities to grow into these roles," Roesler said. 
With a vote of 15-8-1, Hill received a vote of confidence to run for speaker of the senate, and with a vote 24-0-0, Robinson also received a vote of confidence to run for the position.
Ceci Taylor can be reached at news@collegian.com or on Twitter @cecelia_twt.