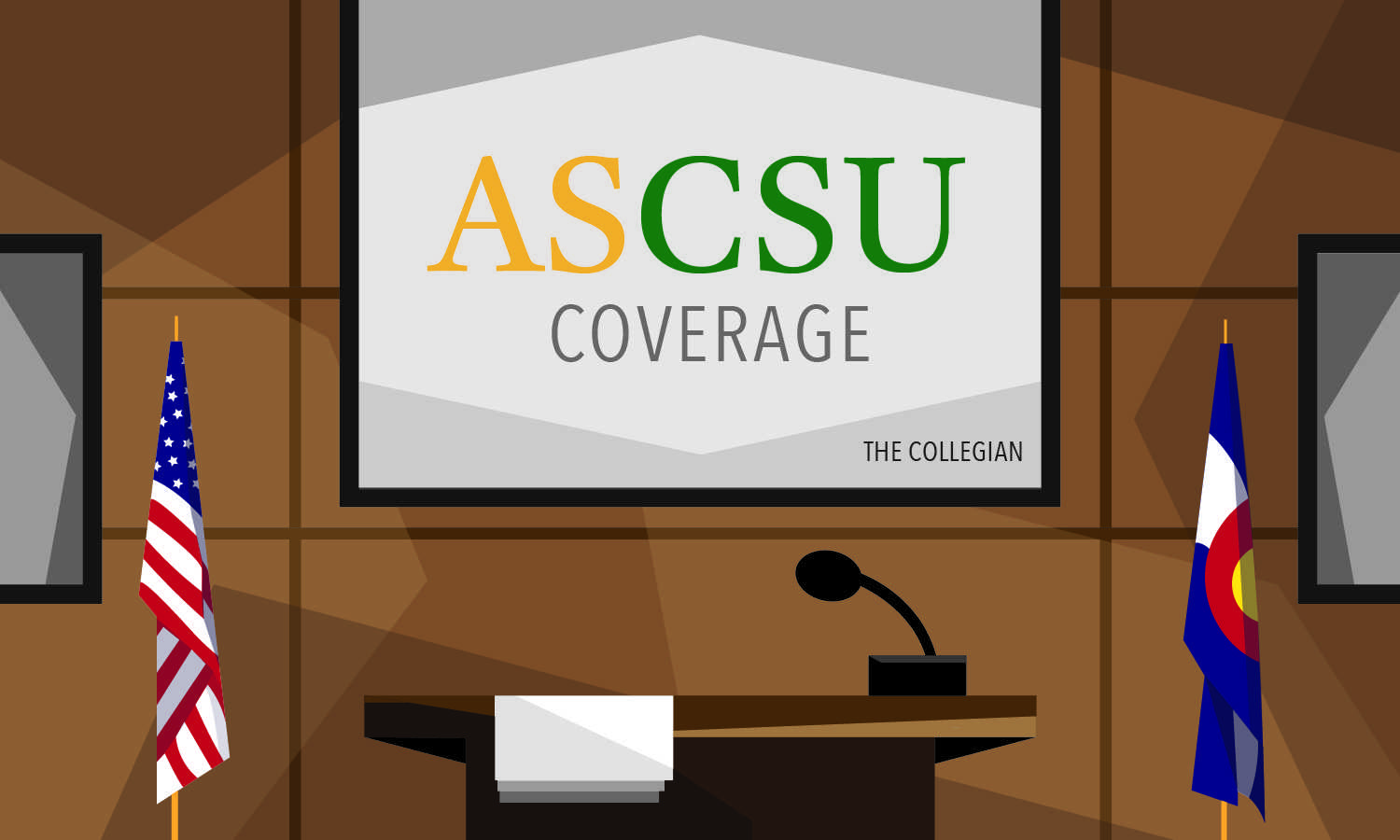 The 12th meeting of the 50th senate of the Associated Students of Colorado State University contained talks of a COVID-19 relief fund, a commitment to social justice and further debate around a payroll incident regarding the executive branch. 
Payroll accountability bill
The senate finalized discussions on a payroll bill presented the week prior, which will prevent future payroll increases without documented procedures. 
Senator Kyle Hill said he believed the underlying nature of the bill was to give the senate a sense of power over the executive branch and gives the senate an excuse to delay the progress of ASCSU President Hannah Taylor and the executive branch. 
"This bill indicates the inherent disregard for the executive branch and what they do," Hill said. "Therefore, I cannot support this bill." 
Hill said the senate should focus on improving the lives of students, not attempt to micromanage the executive branch. 
Tristan Reyez, the author of the bill, said the bill is not about oppressing the executive branch. 
"Fundamentally, this is about student fees and how we use student fees in a transparent way," Reyez said. "I think that is a fundamental misunderstanding of this legislation that people don't necessarily have is that their student fees are being used in a way that they weren't necessarily intended."
Reyez said he wants to make sure they have a process and a collaboration between the branches to make sure ASCSU is using fees to better students' lives, especially during a pandemic.
"I'm not going to say that these student fees should be used to be reallocated for more pay at the end of the semester," Reyez said. "I'm not going to say that they shouldn't. I think that's all up to you, as students who vote in the senate, to decide." 
Reyez said he believes student leaders deserve a voice and vote on the allocation of student fees.
Chief of Staff Jasper Sloss said he thought the bill was an authoritative takeover to control the other branches. 
Sloss said the processes the bill addresses are specific and minute ones that are set up to give autonomy to the executive branch to distribute funds in a proper manner. 
"I see serious concern with this bill … because our chief justice has expressed that this is directly an attempt of a bill to overturn a court opinion and that is unconstitutional in itself," Sloss said. 
Senator Ben Torres-Doxey advocated for the bill and said it adds a way for branches to sit down and have a conversation about the way the money should be allocated. 
"I don't think it's an authoritative takeover of another branch," Torres-Doxey said. "I just think it adds a process based on how senators will vote." 
Torres-Doxey pointed out that the money used for payroll is student fees, so it's important to have a process for its allocation. 
With a vote of 29-2-0, the bill was passed by the senate. 
COVID-19 relief
Alexandra Farias, chief financial officer for ASCSU, discussed a possible fund for COVID-19 relief for CSU students. 
Farias said that there's about $189,000 left over from event funds. Farias said clubs and organizations will usually ask to use that money to host events, but weren't able to this year because of the pandemic. 
Farias said they hope to use the money for a COVID-19 relief fund for CSU students, as organizations had no need for the money this year. 
Farias said they will either donate the money to a fund that's already established or manage the money on their own. 
Commitment to democracy and social justice
The senate addressed a resolution declaring that ASCSU does not condone the actions taken at the United States Capitol Jan. 6. 
"I'd like to applaud this bill and the authors for writing this amazing piece of legislation," Hill said. "It just shows us how resilient, but at the same time (how) fragile, our democracy is."
Hill said it's important to show that ASCSU stands with democracy, not tyranny. 
Senator Diego Tovar, an author of the resolution, said they did not write the resolution as performative activism. 
"We want y'all to show up to the diversity inclusion caucus, engage in tough decisions and topics (and) engage in how we can communicate with students directly," Tovar said. "We just want you to know that we are here to support you, and we understand that we also have bias, but we want to work to move forward to promote underrepresented students." 
The resolution was unanimously passed by the senate. 
Ceci Taylor can be reached at news@collegian.com or on Twitter @cecelia_twt.